5 Ways Push Notifications Can Help Grow Your Business
Build stronger, more valuable customer relationships with desktop and browser notifications.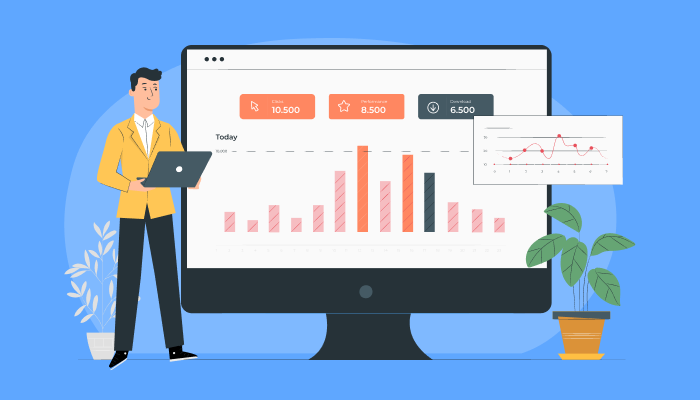 While using your smartphone, many a time, you get a message on your handheld from businesses with whom you may be registered as a user. With the help of such messages, companies share their latest updates and offer with their consumers. Although the traditional way of sharing such awareness is through text messages, most multinational companies are now opting for push notifications.
Text messages are not very efficient when it comes to catching consumers' attention within a short time. As a result, many people sweep unsolicited messages into spam folders. In such cases, push notifications to prove to be helpful. It successfully captures your customers' attention and provides the perfect call to action. Apart from helping companies keep their customers engaged, push notifications also prove to be useful for users. It helps them stay at par with the latest offers and updates.
What Are Push Notifications?
When you talk about push notifications, these are clickable pop-up messages that appear on your browsers. So, irrespective of the type of device or the browser you use, you can receive push notifications quickly. These offer a practical and fast channel for companies to communicate with their users when sharing the latest offers, updates, or other important messages.
Top 5 Ways Push Notifications Can Make Your Business Grow
Although push notifications are valuable for communicating with your consumers, several companies have not yet started using this technology. Here are five ways push notifications can make your business grow.
Promotion of New Offers and Products
Push notifications are an excellent way of communicating the latest products and offers to your consumers. According to recent data, consumers expect discounts from various businesses. Such expectations are especially seen in the retail sector. Nonetheless, every person fails to correctly note the sales schedules of multiple stores.
To overcome such issues, you need to have an active communication channel with your buyers. This is where push notifications come into play. This is an effective marketing method that is definitely worth your careful consideration. When you opt for push notifications, you increase the possibility of enhancing your sales margin, especially during the promotional period.
Get Feedback from Your Consumers
Actionable push notifications receive a high engagement rate from different consumers. This is strongly seen for messages that allow customers to provide valuable feedback. While sending such information, you can personalize the marketing management software of your company to let your consumers know about the value of their feedback.
You may personalize your push notifications immediately after your user gets in touch with your customer support. Even if they recently bought one of your services or products, you may send them personalized notifications letting them know about the importance of their feedback. If they had a splendid experience, they could give fabulous reviews and a five-star rating.
You may encourage your online visitors to register on your business website or app. This is possible with your marketing software, and doing so will allow you to create a loyal user base. However, there may be possibilities that many online visitors did not complete their registration on your business app or website. In such cases, you may send reminders to them through your push notifications.
As long as recent users allow you to share push notifications, they will continue to receive such alerts. This will be an excellent opportunity for your business to encourage them to complete their registration process. This will also help you build a loyal user base.
Regular Customer Engagement
People who use Android devices will agree that push engagement on their devices is steadily rising. Comparatively, iOS devices do not receive so many push notifications. The primary reason behind this is Android devices come with an opt-out strategy. At the same time, iOS devices have an opt-in approach. This leads to lower push engagement.
You can use push notifications to keep your customers engaged. Even when there are no upcoming promotions and sales for your brand, you can use push notifications as a marketing practice to ensure that your targeted audience does not forget about your brand.
It is needless to say that retaining existing users is more beneficial than looking for new users. If you can manage to enhance customer retention by 5%, it can help your profits to shoot up by 25% to 95%. This proves that it is always good to set your digital marketing software towards consumer retention strategies.
Create Intuitive Push Messages with PushNinja
PushNinja is a push notification software that comes loaded with several useful features. It allows you to engage your consumers by coming up with spontaneous push messages. You may use the visual designer, run drip campaigns, and analyze user behavior data with the help of powerful automation.
Features of PushNinja
Several valuable features of PushNinja make it highly effective and popular. Some of the key features are discussed below.
Web Push Notifications
This excellent feature helps keep your customers engaged with web push notifications and builds stronger consumer relationships. In addition, this feature allows you to develop mobile and desktop browser push notifications. As a result, you can send personalized notifications to your users and know about upcoming updates and offers relevant to different users.
Advanced Targeting
This feature helps you with precise user targeting. You can deliver push notifications to your users based on their behaviors and actions. This gives you a higher understanding of when to share suitable campaigns with your targeted market. Furthermore, you can segregate push notifications as per different user preferences to help your business get maximum results.
Drip Campaigns
With the help of this feature, you can re-engage with your users. You can send a series of push notifications automatically using this feature. Drip campaigns help your business receive higher conversions and click rates with drip autoresponder and triggers. You can also segment different audiences based on their interests. This will help you maintain your users and help them stay at par with the latest news and trends.
#1
Access to Multiple Websites
#2
Drip Sequence Automation
#3
Fruitful Audience Engagement
#4
Increased Visitor Traffic
#5
Effective Audience Classification
#6
Scheduled and Automated Messages
#7
Extensive Data for Analysis
#9
All-in-One Push Notification Software
#10
24/5 Support and 99.5% Uptime Guarantee