5 Steps Needed to Put Push Notification Advertising in Tact
Push notification advertising is the new way to engage customers. Here are the top 5 steps to kickstart push notification marketing.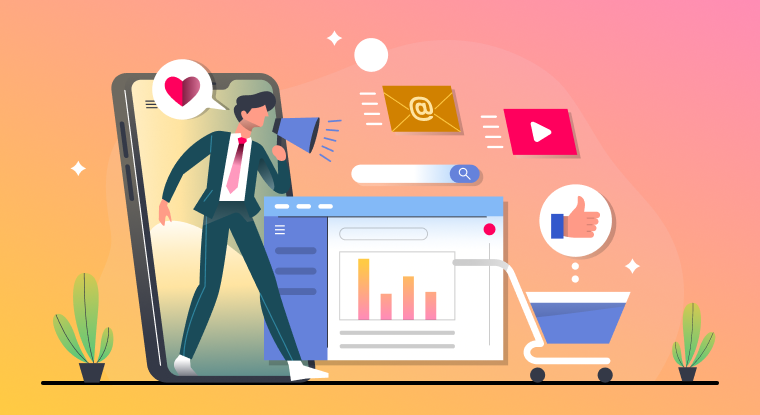 The marketing world is a jungle and every business wants to be the top of the mind entity. This can be hard to achieve in the crowded marketplace. Since traditional advertising is being overtaken by events, marketers are looking for cost-effective and reliable means of getting to their target audience hence the advent of ad push notifications. But what are ad push notifications and why should you care? Read on.
In the last few years, there has been an increase in the number of time people spent online.
""According to a report – The Digital 2019 Report- released last year by HootSuite and We Are Social, internet users spend an average of 6 hours and 42 minutes each day online. The report further showed that mobile device remains the most popular mode of connecting to the world wide web.""
It is no wonder then that digital advertising is steadily overtaking the traditional mode of advertising. Marketers are thus scrambling for a piece of this digital cake and are always on the lookout for new, avant-garde ways of acquiring new clients and retaining them. This explains the rise and rise of ad push notifications.
What is Ad Push Notification?
Does ad push notification pull or push? Founder and CEO at Basecamp, Jason Fried, elicited a debate on whether ad push notification pushes or pulls the client when he asserted:
They're called push notifications, but really they're pull notifications. Pulling you in, not pushing you away.

— Jason Fried (@jasonfried) October 20, 2020
But this debate is purely a matter of semantics as from whatever angle you look at it, ad push notifications are meant to draw the attention of the user and prompt them to take action. As such, a good ad push notification should have a call to action such as 'buy now'.
A ad push notification is a method of native advertising delivered directly to a subscriber's device which could be a mobile device or computer. The ad push notification thus pops up on the user's screen. One outstanding feature of a ad push notification is that a user must first opt-in to be receiving the ads. It is for this reason that advertisers and marketers alike like ad push notification as it is considered non-intrusive. It also has a high engagement rate, something that tickles many a marketer.
Subscribers are thus instantly notified whenever a brand publishes new content, which could be announcing a new product or exclusive offer.
ad push notification was born out of push notification, which was a means for marketers to drive traffic to a particular website. Often, push notifications to come from applications that users have already downloaded while ad push notifications originate from websites with the intention of driving traffic to that particular website. ad push notifications to have a wider reach than push notifications as you don't require an app to send messages to a subscriber as is the case with the latter where one has to install an app in order to receive notifications.
The push notification software is considered to be highly effective and have a proven high click-through rate and conversion rate. The plausible reason behind this could be the nature of ad push notification: you do not find them where you expect to see ads on the web pages hence, they are not competing for attention with blogs and banner ads, and they are also 100 percent permission-based.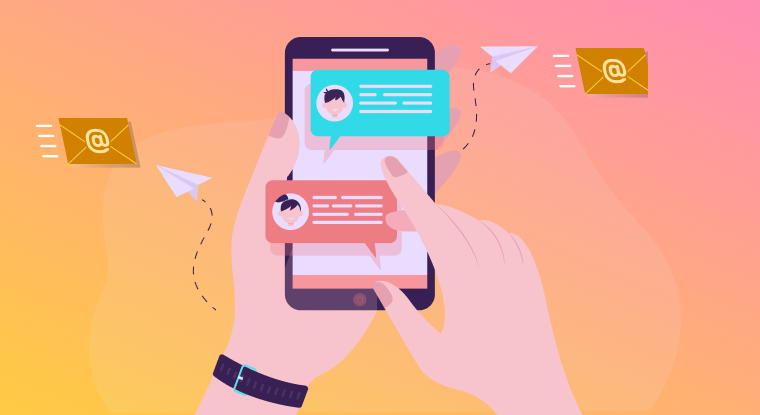 Why Should You Use Ad Push Notifications?
The effectiveness of ad push notifications, like any form of advertising, has been hotly debated and in such scenarios, we can only turn to science to provide us with the answers. Numerous studies have been conducted to ascertain the real impact of ad push notifications in delivering results and all of them suggest that this is the way to go when it comes to digital advertising. According to Localytics, push notifications advertising has a higher conversion rate than emails. What's even more, one can reach abandoned cart users and convert them back to buyers sending the user notification regarding what they left in their cart and directing the user straight to the checkout page.
Needless to say, if your company is not using this service, then you are definitely losing out. Here are more reasons to adopt this type of advertising.
Get Higher Conversion Rates: Marketers love ad push notifications because they are effective in bringing back users who have dropped off from one's website. You can do this by broadcasting push messages to all your subscribers, targeting the messages to segmented users, and auto-triggering messages at a user level. According to a 2019 ad push notifications can help businesses increase traffic to their website by up to 20 percent, which translates to more ad revenue.
Good for Targeting: Ensuring that the right people are clicking your adverts is just as important as putting the advert out there in the first place. While sending adverts to a mass audience has its advantages, the effectiveness of such an ad is severely diminished as you get very little results hence the need for segmenting your audience and sending them messages that match their interests.
Audience segmentation allows for more thoughtful messaging. In this regard, ad push notification providers such as PushNinja have tools that enable publishers to meet their targeting needs. PushNinja comes with a personalization engine, which ingests first-party data and passes push performance metrics in a publisher's preferred format.
It is Measurable: With ad push notifications, you can get analytics to track your success. The data also offers insights on what your audience likes or doesn't like when users respond, the updates that prompt buyers to take action, the number of site visits and how long users stay on your website and so much more. With this data, marketers are better placed to create messages that increase user engagement.
Best Practices
The Izooto report identified a number of best practices in order to get the most out of your ad push notification and these include:
Limiting The Number of Ads Pushed: The message here is that don't push too hard. Consider one or two pushes a day with the rule of the thumb is the fewer, the better.
""According to the aforementioned report, ""You get only one attempt at converting a visitor into a subscriber. Out of which, on average, a total of 1.01% subscribe to the website. You just cannot afford to lose this hard-to-build audience that too from the only chance you ever had. Limiting the number of ads pushed is the first step towards reducing your churn rates.""
Good Ad Quality: In this regard, consider concise and simple headlines and appealing ad images.
Personalize Content: In order to increase user engagement, you have to curate content according to the user's preferences. PushNinja, for instance, draws from the power of machine learning to allow publishers to send personalized content based on a subscriber's on-site behavior and interaction with custom notifications.
Timing is of the Essence: As mentioned earlier, ad push notifications provide data on users' behavior which includes the best time of the day that is most successful. This will help you to identify the best time of the day to push ads.
Case Study: Dallas Morning News wanted to increase return visitor volume while targeting audiences with content they actually wanted to see. They decided to implement web push notifications with PushNinja, which resulted in over three million incremental page views with push notifications.
Strategies for Effective Push Ad Campaign
Here's a detailed look at the 5 steps you can adopt when it comes to push notification advertisements.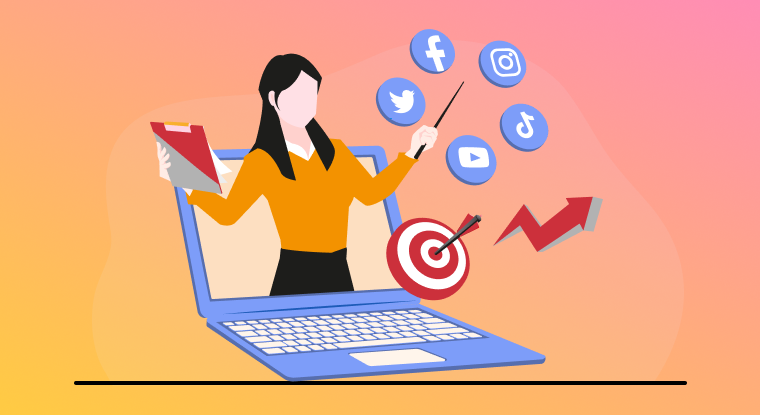 1. Develop a Solid Subscriber's Base
As explained in this article, in order for a user to receive push notification for website from your brand, they must first opt-in. How then can you get people to want to receive notifications from you? Make the opt-in process as simple as possible. Experts recommend a single-step opt-in process where potential subscribers simply click on 'Allow' to be subscribed. Use every opportune moment in your communication to build your subscribers' base and as you do so, remember to indicate the benefits of subscribing to the push notifications. The benefits could include exclusive offers and discounts. If you are looking to drive traffic to the opt-in landing page, make good use of email, your social media pages, and newsletters.
2. Content is King
A ad push notification has six key parts and each part contributes to the overall success of your push ad campaign. The first part is the website icon that shows the source of the notification. The icon is a representation of your brand. The second part is the push headline that tells the user what the notification is all about. Remember to keep this short and sweet. Then we have the push messages that expound on the notification. Brevity is the word to keep in mind when crafting this message. It is also recommended that you include emojis in your message as it has shown to increase the click-through rate of ad push notifications. While including an image in the ad is optional, it is highly recommended that you do so as it makes your ad more attractive. Last but definitely not least, the call to action button, which is a very important aspect. The call to action prompts the user to take action. Clicking the call to action takes the user to a landing page, which, in most cases, is the advertiser's landing page.
3. Do Bucketing
Bucketing, also known as segmenting, refers to creating user profiles based on their interests as well as their demographic information. Thanks to data on users' behavior, we now know what a user wants, how they want it, where they want it, and so on and so forth. We also get to understand why a website visitor visited a particular website and this allows us to segment our audience, which enables us to get the desired outcome out of a push ad campaign.
There are several ways of segmenting your audience. You can segment them according to the page from which they subscribed to your push notification service. You can also have a segment of the audience who browsed a product or even went ahead and added the product to the cart but did not go through with the purchase. Thirdly, you can use a user's activity on the site to determine where to place them. Segmenting your audience allows you to create campaigns that suit them and thereby increase click-through and conversion rates, engagement, and ultimately makes sales. Segmentation also helps you to choose the location where you want to broadcast your message. Like Facebook ads where you can select the location where you want the advert to run, ad push notifications also allow you to choose the location you want to broadcast to.
4. Be Thematic
It's important to determine the 'why' of your campaign and it could be as simple as announcing a Black Friday or Thanksgiving sale. Again, you can use the user behavior data to determine the campaign type and the accompanying messaging. If for example, you have a segment of the audience who abandoned their carts, you can send out mobile push notifications to these users with a link to the specific product. To make the deal sweeter and to prompt them to purchase, you can include a discount on the product. Having a content calendar will help you have a balanced campaign.
5. Select Your Offer Template and Customize
Data from the Izooto report shows that the slide-up box has the highest opt-in rate for desktop and mobile devices compared to Central modal, Dialog box, Full-screen pop-up, native prompt, right-sidebar, and slide down box. It also has one of the biggest average block rates. You can use this data when selecting the template on offer.
Clearly, if you are running an opt-in campaign, then the slide-up box is your best option. Once you have acquired a subscriber, don't use the same modal for, say, sending out a sale notification especially one who uses a mobile device as it has the highest block rate.
Conclusion
There are a plethora of communication channels at the disposal of marketers. Ultimately, ad push notifications lead the pack as they enable businesses to communicate directly to their clients and encourage them to take action.
PushNinja by 500apps is the reliable push notification tool that you can use to design and release effective marketing campaigns. Moreover, you can also explore and use other 39 robust applications of its parent suite to grow and run a successful business.
#1
Access Multiple Websites
#2
Drip Sequence Automation
#3
Create messages, notifications, reminders using built-in templates
#4
Increased Visitor Traffic
#5
Effective Audience Classification
#6
Scheduled and Automated Messages
#7
Extensive Data Analysis
#9
Unbelievable pricing - the lowest you will ever find
#10
Everything your business needs - 50 apps, 24/5 support and 99.95% uptime
Join the SaaS Revolution
All-in-One Suite of 50 apps

Unbelievable pricing - ₹999/user

24/5 Chat, Phone and Email Support