Advantages of Using Push Messages for Digital Marketing
Push Messages play a critical role in increasing customer engagement. It ensures high user retention, quick target audience reach, and an increase in website exposure.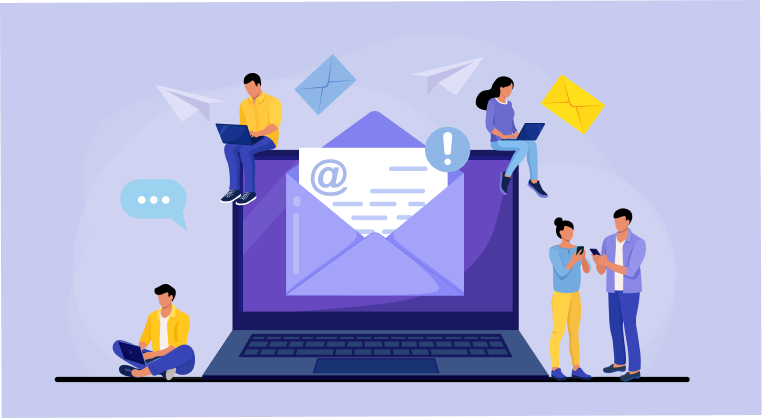 A push message is a message that is sent from a server to a client, typically in response to an event. Push messages are used to update the client in real-time, and are often used to deliver notifications or other information.
Push messages are a relatively new technology that many people do not understand. This article will provide a basic introduction to push messages and will explain how they can be used to improve the user experience.
Importance of Push Messages
Push messages or push notifications are sent using a protocol called the Push Notification Service (PNS). The PNS is provided by Apple, Google, and Microsoft, and is responsible for delivering push messages to clients.
When a push message is sent, the PNS will choose the best way to deliver the message. For example, if the client is using an iPhone, the PNS will use the Apple Push Notification service (APNs) to deliver the message.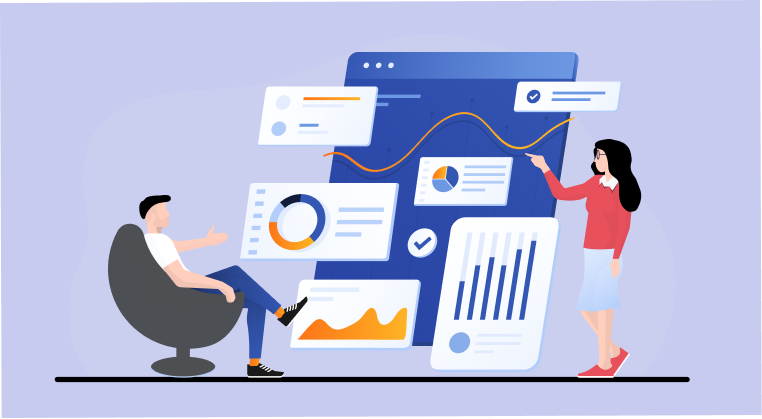 Push messages can be used to deliver a variety of information to the client. For example, they can be used to provide notifications, such as a new email message or a new social media post. They can also be used to deliver information that is not time-sensitive, such as a weather forecast or an updated stock price.
They improve the user experience in a number of ways. For example, they can be used to provide timely information to the user, without them having to request it actively. They can also be used to reduce the number of interruptions that the user experiences, as they can be configured to only deliver information when the user is inactive.
Push messages can be used to improve the efficiency of the user's interaction with the system, by only delivering information that is relevant to the user. They are powerful tools that can be used to improve the user experience. However, they should be used judiciously, as they can also be a source of interruption and annoyance.
With the help of this function, consumers may still get support for their problems without constantly checking the status of their case. Sending prompt alerts enables support personnel to be proactive and reach users quickly in order to avoid a backlog of tickets.
Additionally, push messages strike a balance between more conventional and contemporary methods of customer care. Users can make use of a contemporary, asynchronous form of communication that comes with a response notification, so they can enjoy other apps on their phones, as opposed to being in a chat box or waiting an arbitrary amount of time for an email response (or put them down entirely).
Benefits of Using Push Messages
Let us understand push messages even better starting with learning its benefits.
1.Targeting the right way
As soon as a user installs or uses a mobile application, the app will ask for permission to access their location. Most users agree to give permission, allowing mobile applications to determine their location. Businesses will thereafter be able to use location-based push alerts to give customers a customized experience.
Push notifications can be used to inform users about deals that are available in their area. Through web push notifications, businesses will also be able to target users according to their city, state, or country. Businesses will undoubtedly benefit from increased customer engagement thanks to push messages that are based on users' whereabouts.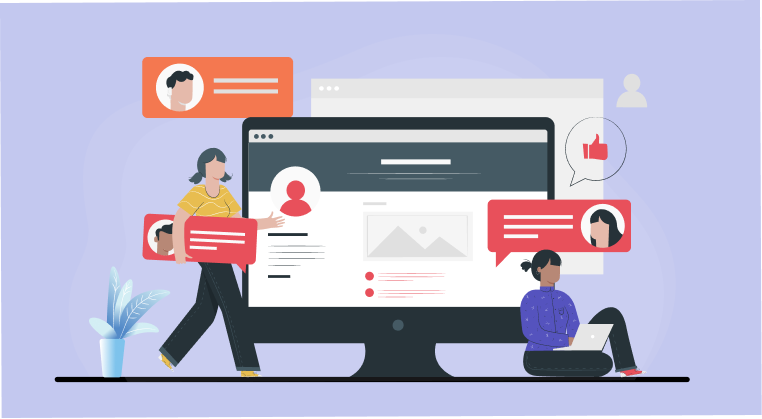 2.Increase in user retention
An important factor that will offer you a clear indication of how well your mobile app is functioning is user retention. The number of users that downloaded the app, used it, and then went back to use it again may be determined by mobile app developers and organizations thanks to this crucial indicator.
When an app is being updated or adjusted, developers are continuously looking for user feedback and analyzing other factors, such as which features people like. The value of your app is zero if a user downloads and installs it on his or her phone but never uses it again. A straightforward but efficient method of reawakening idle users is through push messages. When used properly, push messages have the potential to increase retention rates by 3 to 10 times.
3.Increase conversion rates
Push messages will benefit organizations by increasing online conversion rates as well as user retention and application engagement. For instance, users will almost certainly pay attention to push notifications that offer discounts. Some users might even be persuaded to buy goods or services from it.
According to a number of studies, well-designed mobile push notifications can increase conversion rates by over four times. Businesses should pay greater attention to segmented push messages because of this. These push alerts essentially function as individualized communications.
Businesses will be able to categorize the users of their mobile apps depending on things like how they use the app, where they are located, what they are interested in, and more. You will be able to quickly deliver customized and pertinent push messages to a certain category once you have developed such categories.
4.Increased app engagement
Businesses that are using push messages strategically will be able to increase user engagement. The best thing about push messages is that they give companies a useful way to interact and engage with consumers of their mobile apps.
Another tactic is to deep link within the push notifications, which will direct app users to the desired location. For instance, you can deep link the push notification with the link to the app update if you want users to update the app to take advantage of recently released features.
Users will therefore be taken directly to the app update choice when they click the push messages. Users only need to select the update option at this point and wait for the update to finish. By delivering a push notification with a deep link to the newly released products page, you may accomplish the same goal of introducing newly released products to app users.
Best Practices for Using Push Messages:
1.Personalization
It is important to determine how push messages bring value to each user. You can target the appropriate users at the right moment with the best creativity by using personalized push notifications.
Push messages can be customized using push notification software or personalization software in terms of creativity, frequency, delivery window, location, and content type. This implies that you must divide your audience into several user groups. Additionally, wherever possible, utilize their names when addressing them and offer any information that is pertinent to your CTA. If you are reporting a delay, for instance, you might also provide the flight number and time, or if you are informing a user of a delivery that is coming up, you might include order numbers.
According to the user lifecycle, push messages must also be customized. This entails figuring out when users are most likely to require a push notification to finish an action. The personalized notifications and successful customer engagement at the appropriate points in their user lifecycle are crucial if your main objective is to increase LTV and keep users engaged for longer.
2.Actionable alerts
Knowing why you are sending a specific push message is important. Engagement, retention rates, and user experience will all suffer if the value of a push notification to a user cannot be determined. Make sure to inform the user in the push messages exactly what action they need to take. Your CTA (call to action) needs to be successful in conveying this practical guidance.
Keep in mind that your CTA should serve as an invitation to do a specific action or an update on a user-requested course of action. These messages may ask you to finish your boarding pass or notify you of a flight delay if you have a travel app. These illustrations or advanced analytics make it crystal apparent how this benefits the consumer and how they ought to respond.
3.Scheduling right
People don't typically use your app at the same time due to customers' diverse interests and varied time zones across the globe. Because of this, you need to be certain that you're sending your communications to your users at the most effective times.
Push messages typically have three delivery options: delivering them instantly, sending them according to the user's time zone, and, if you're using PushNinja, intelligent delivery.
When you have an urgent message to deliver to your users, it makes sense to send notifications right away. For instance, they would want to notify the impacted parties as soon as possible if there was breaking news or if an airline had to cancel a flight.
PushNinja optimizes notification delivery using advanced targeting depending on when each user is most likely to interact with your app. This is based on the average number of times users have opened your app over a three-month period. Your push notifications will be sent and opened at the most convenient times for users thanks to PushNinja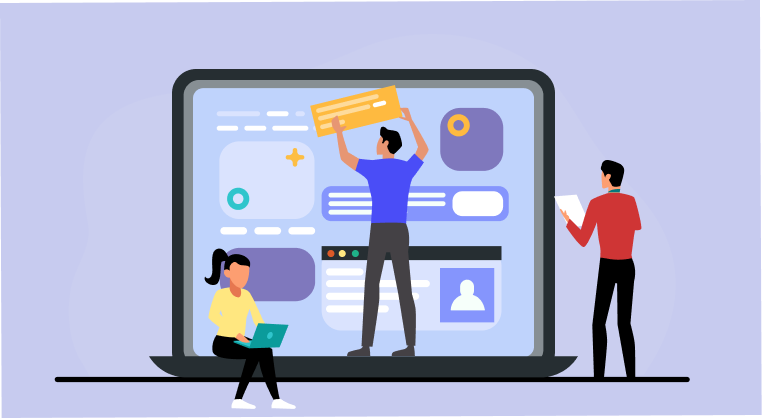 4.A/B testing
Let's imagine you've combed through your vast user database and developed what appears to be an effective push notification approach. However, you shouldn't end there.
You can test how your audience will respond to various messages using A/B testing. You can evaluate the outcomes and adjust your plan as necessary by conducting tests to determine what is effective. To accurately identify the factors impacting the outcomes, you should only A/B test one variable at a time.
The title, message, and image for Notification A, for instance, can all be unique. Notification B can have a different graphic but the same title and wording. You may find out how the various images may affect engagement and conversions by testing them against one another.
Although there are even other best practices that you can explore, ensuring that you follow these steps would give a good start for skyrocketing.
Things to Avoid While Using Push Messages;
1.Promoting another product
Never send push notifications that contain promotions for different goods or services. Sending your subscribers these messages would be pointless because they are explicitly forbidden by the Google Play Store. Use a different channel if you want to promote a service you provide that is separate from your app or website.
2.Low-quality messages
The information in push messages should always be actionable and pertinent to the user. For instance, if you want to send push notifications wishing people a happy Valentine's Day, make sure the message includes information that is pertinent to them in addition to the greeting. Your subscriber might appreciate you reminding them of a reservation they made or flowers they ordered. Keep in mind that a push notification is delivered directly to their phones, which means that if it is worthless, it may have a very bothersome or disruptive effect.
3.Requesting rating
Push messages that request an app rating run the risk of getting users to unsubscribe. Avoid interrupting users to solicit a good app store review because this strategy degrades the user experience, especially if the message is received when the user isn't even actively using your app. Make sure the information in your notifications is useful to them and actionable.
Conclusion
Knowing how to write effective push messages and what other aspects to take into account can help you develop a successful strategy as you develop your push notification plan. Through this article, we hope you got the gist of push messages and their importance. On the end note, we would like to recommend you to check out PushNinja by 500apps. Not only does it help you design the best drip campaigns with efficient push messages but also provides you with access to 50+ applications that meet end-to-end business requirements.
#1
Access Multiple Websites
#2
Drip Sequence Automation
#3
Create messages, notifications, reminders using built-in templates
#4
Increased Visitor Traffic
#5
Effective Audience Classification
#6
Scheduled and Automated Messages
#7
Extensive Data Analysis
#9
Unbelievable pricing - the lowest you will ever find
#10
Everything your business needs - 50 apps, 24/5 support and 99.95% uptime
Join the SaaS Revolution
All-in-One Suite of 50 apps

Unbelievable pricing - ₹999/user

24/5 Chat, Phone and Email Support