Push Notifications Benefits: Tips to Increase Website Visits
Push Notifications Benefits - Push Notifications Tips to Increase Website Visits. Learn how to use them to increase your website traffic and sales.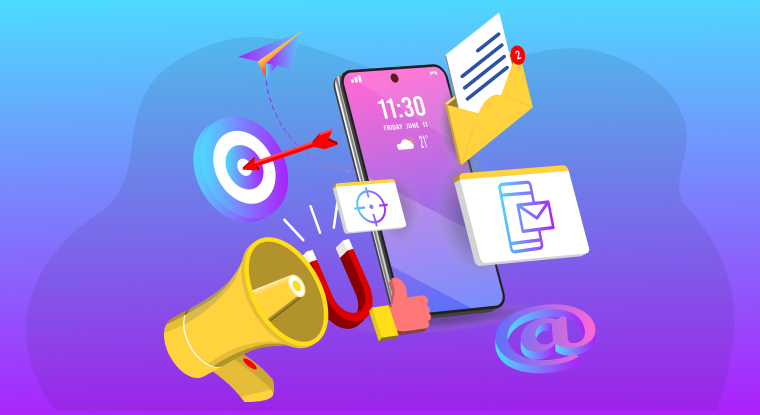 The internet has provided people with plenty of options when it comes to choosing products and services. Businesses have also turned to the internet to increase their reach and ultimately get more sales coming their way. However, this doesn't happen overnight since companies have to invest in intensive marketing to sell their products or services. Perhaps at some point, you've messaged your clients informing them of the new products they should try out. Or you may have enticed your clients to buy from you after browsing through your website. If you've done this, then you've used push notification service.
The idea of using push notifications intends to trigger the end-user to take action. Businesses use push notifications to try and shorten the time customers take between knowing a product and making the purchase. Besides increasing sales, push notifications can also help increase website visits and maximize your site's revenue. It makes sense; if people are informed about your products, the chances are that they would be curious to know more about the offers or promotions you are marketing.
How to Get the Most Out of Push Notifications
While push notifications will help you increase your website traffic and boost your revenue, it's important to note that this will work if the push notifications are used correctly. For example, your push notifications won't work if you are targeting your clients with irrelevant promotional messages. You can also be sure that a few people will be interested in your product if you don't take the time to analyze their user behavior. To solve this issue, you need to use push notification software.
A push notification tool will improve your engagement with your customers. The right tool will allow you to run drip campaigns and analyze their user behavior. This means that you will effectively target your clients with messages that seek to solve an issue they might be facing. The advantage gained here is that your push marketing campaigns will likely generate more traffic and lead to increased conversions. In addition, the insights you get from the push notification software allow you to deliver as expected.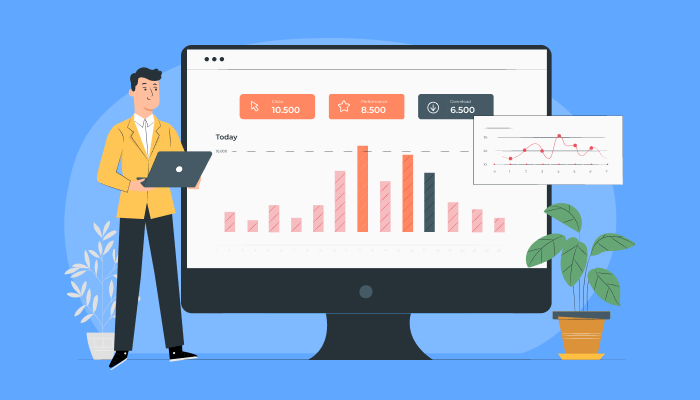 You can choose any software as long as it meets your business needs. However, most businesses find it challenging to determine the best push notification software because there are tons of them online. If you think this might be an issue for you, consider using PushNinja.
PushNinja allows you to automate your push notifications and drip campaigns. What's more, the tool is quite easy to use, thanks to their drag-and-drop visual flow designer. PushNinja also guarantees that you know how your customers engagement with your product/service. So, you won't be sending irrelevant promotional messages that could probably harm your online presence. On the contrary, you can leverage the insights from this software to create an effective marketing strategy.
Tips to Boost Website Traffic and Maximize Revenue With Push Notifications Segmentation
One of the biggest mistakes you shouldn't make is to put all your customers in one basket. Not all your subscribers are the same. We all have varying tastes and preferences. The only way your push notifications will generate the traffic you are after is by sending targeted messages. The trick here is to make sure you stay relevant. Your messages shouldn't come off as spam in the eyes of your clients or prospects. For instance, if your customers are interested in buying cups and send them custom notifications about cars, expect them to bounce off your website. Worse, some might even unsubscribe from your services. So, start by segmenting your market.
Segment your audience based on past actions, geographical location, age, gender, etc. Then, through targeted push notifications, you can be sure to increase your website traffic over time.
Use Drip Campaigns
We understand how challenging it is to track all your clients. Technology has made this easier since you can use an email drip campaigns software. 500Mail is a tool that can help you here. Once you get subscribers, you can continue following up on them using drip campaigns. Send them push notifications about products/services they could be interested in. Ensure you automate the process using PushNinja because you don't want to miss any opportunity of winning over your prospects into loyal clients.
Take Advantage of Flash Sales
Flash sales create a sense of urgency in the minds of your audience. This is what you need to trigger action from their end. Flash sales only last for a limited time. Therefore, people will want to visit your page before the offer expires. The more people visit your site, the more traffic you get. Moreover, since flash sales offer enticing offers, you are more likely to generate more sales with push notification for website. Who wouldn't want to take advantage of an offer where you save up to 50% of the total cost?
Personalize the Push Notifications
People trust and have confidence in brands that invest their time in knowing more about their customers. Personalizing your marketing messages sends a good impression of your brand. This is one area you shouldn't overlook because your customers are likely to ignore generalized push notifications. Make them feel special by personalizing your messages. For example, if you want your subscribers to like your new video or any other content, curate your message to make them feel special. You make your clients feel like they owe you a favor by doing that. As a result, more traffic will definitely come to you.
Timing is Key
Evaluate the times you send your push notifications. If you are dealing with customers from different time zones, you need to optimize your notifications to be sent when they are awake or active. Sending push notifications during the night might not lead to better outcomes because your messages will fall on deaf ears. Luckily, you can automate the process using PushNinja. You don't have to worry about scheduling these notifications since this software does all the work for you.
Trigger Campaigns
One final tip that will help you get the most from your push notifications is by using trigger campaigns. Trigger campaigns are generally based on actions from your end-users. You can send push notifications every time certain triggers are initiated. For example, when using push notification tool, PushNinja, you can send specific push notifications based on triggers like browse abandonment, cart abandonment, or any other trigger you think of targeting. PushNinja automates how these notifications are sent. The good news is that this tool will provide you with vital insights about your customers, including how they engage with your products/services. You can make informed choices based on the insights you collect.
Apply the tactics featured in this post to get the most out of the push marketing notifications you send to your clients or prospects.
#1
Access Multiple Websites
#2
Drip Sequence Automation
#3
Create messages, notifications, reminders using built-in templates
#4
Increased Visitor Traffic
#5
Effective Audience Classification
#6
Scheduled and Automated Messages
#7
Extensive Data Analysis
#9
Unbelievable pricing - the lowest you will ever find
#10
Everything your business needs - 50 apps, 24/5 support and 99.95% uptime
Join the SaaS Revolution
All-in-One Suite of 50 apps

Unbelievable pricing - ₹999/user

24/5 Chat, Phone and Email Support