What are Some Push Notifications Examples?
Push notifications are a great way to engage your users with your app. This article lists some push notifications examples.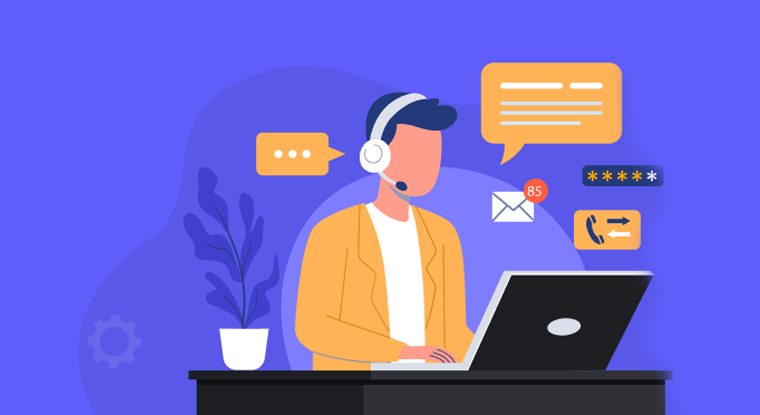 It is indisputable — push notifications can be a powerful tool to increase your customer's engagement with you and your services. All it takes is a browser notification on their cellphones or a pop-up on their desktop; of course, there is work to do on your part as well.
You must make sure that the notification is relevant. Yes, we mean useful. Users are all about what they can get for their time or money. The more valuable the notification, the higher the probability that it will successfully keep your subscribers locked in and also convert strays who wander in.
Indeed that's the beauty of push notifications — they can appear on people who have zero ties to you. That means random people anywhere will get a pop-up from your campaign — if you make it relevant and catchy, it will get a click and maybe a new customer.
In this article, we'll show you some interesting examples of push notifications and tell you exactly why they do so well.
Those that create a feeling of achievement
Everyone loves winning something. An easy way to trigger a user's emotion is by wrapping it around an accomplishment.
You can connect your clients with this feeling by tweaking your push notification copy. For example, if you award your subscribers with reward points, gift cards, cash back, or vouchers, it will make them feel relevant and proud.
Harness the law of attraction and master the self-esteem trap
A common strategy you can employ when dealing with active users is behavioral momentum. Active users are those data bums who spend a lot of time on your website for one reason or the other.
Because they're always interacting with your website, it is usually a simple affair for you to get them to buy whatever you're peddling virtually. In fact, they are usually the first to make the purchase.
It would be smart of you to deliberately streamline push notification for website by telling them what you think they want to be told. A common technique involves empowering them and portraying them as experts.
That faith you put in them usually boosts their self-esteem, thus encouraging them to push that virtual cart to checkout.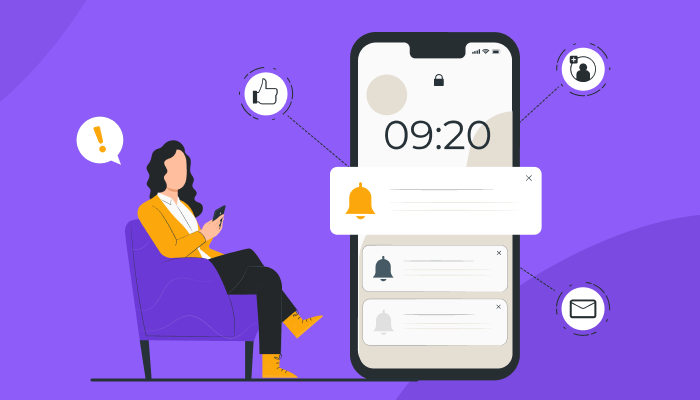 Stroke their curiosity
If curiosity ever killed anything, it was a human being. We are, by nature, curious creatures that can quickly piece together a pattern or join seemingly unrelated dots. Some marketers deploy the cascading information theory. They brief the users on one topic at a time.
The most successful marketing drip campaigns withhold some information just to stroke curiosity and push subscribers to make that click. Lure them to click on your notification, and don't disappoint
Group offers work like a charm
Sharing memories with people makes it ten times more memorable. You can amuse your subscribers by giving group offers. This technique taps into the social nature of humans.
You can launch daily group challenges or puzzles in mobile push notifications that encourage your users to seek a partner they can solve them with. This usually triggers chain reactions that may eventually go viral.
Become exclusive
The Apple brand has seen a lot of growth in recent years, but what if we told you that the company capitalizes on one human emotion — envy.
Everyone has memories of friends talking about how uncool it is to still use an android, especially around New Years.
Everyone loves the iPhone; everyone wants the iPhone. Envy pushes you to make urgent choices to secure something you believe will keep you socially relevant.
Conclusion
Now that you know how relevant push notifications are, it is only right to know that the process of engaging users with web push notifications has been simplified.
Softwares like PushNinja will easily help you build solid and long-lived customer relationships using both desktop and mobile browser push notifications.
With PushNinja, you get the ability to create and schedule custom notifications that generate more traffic and sales with minimal effort.' to 'With PushNinja by 500apps, you get the ability to create and schedule custom notifications that generate more traffic and sales with minimal effort.
It is also equipped with pre-designed templates to help you widen your website exposure. Should you decide to give it a try, your results will make you wonder why it took you so long to find such a tool.
#1
Access Multiple Websites
#2
Drip Sequence Automation
#3
Create messages, notifications, reminders using built-in templates
#4
Increased Visitor Traffic
#5
Effective Audience Classification
#6
Scheduled and Automated Messages
#7
Extensive Data Analysis
#9
Unbelievable pricing - the lowest you will ever find
#10
Everything your business needs - 50 apps, 24/5 support and 99.95% uptime
Join the SaaS Revolution
All-in-One Suite of 50 apps

Unbelievable pricing - ₹999/user

24/5 Chat, Phone and Email Support