7 Tips for Optimizing Mobile Push Notifications
Mobile push notifications are a great way to engage with your users. The 7 tips for optimizing mobile push notifications will get the message across customers.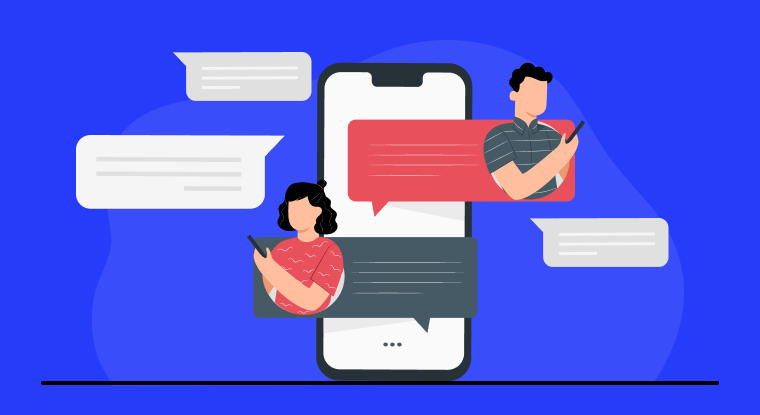 What is a Mobile Push Notification?
In this era of advanced telecommunications, marketing communications have been greatly optimized. One of the ways this has happened is through push notifications on our mobile devices.
So what is a mobile push notification? Mobile push notifications are pop-up messages on browsers or directly on mobile devices conveying messages from companies to individual users.
They can come up on the phone's lock screen as well. App publishers can only send notifications to users who have installed their app.
How To Get The Most Out Of A Mobile Push Notification Campaign
As an app publisher, push notifications are here to help you scale your business and customer relationships to the next level. Understanding how to make the most of a push notification campaign will go a long way in bringing about your desired result. Below are some tips to help you in your campaign:
Know the Differences between push notifications on Android and iOS devices
Before beginning your push notification campaign, you should learn the nuances of engaging iOS and Android users.
Promotional notifications are usually targeted more at iOS users due to the status symbol of the phone. Android users automatically receive push notifications, so they may not need to affirmatively opt-in.
Know when to send push notifications
Sometimes, users engage more with an app at specific times. This may be the best time to push forward certain call-to-action notifications to them.
Understanding the appropriate time to send push notifications can even help revive dormant users.
Publishers can achieve timely notifications through automation tools like action-based delivery.
Do more than plain open and click
The original intent of push notifications was to propel users to engage or take action by opening the app. More can be done without necessarily opening the app. Users can interact with the notification directly by entering text or clicking on options.
That way, you can achieve your aim and not just focus on users having to open your app.
Maximize your push notifications by utilizing other Channels
Brands can achieve more engagement for their app or special offers when push notifications partner with channels like in-app messages and content cards. This collaboration is a powerful method for maximizing your push notification campaign.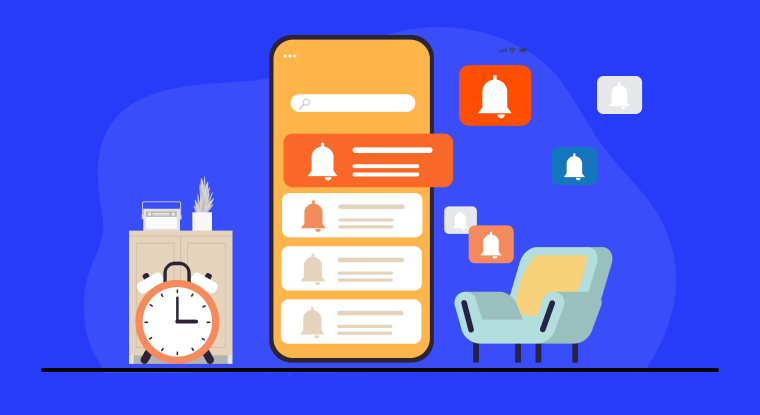 So don't put all your eggs in one basket; spread them out and utilize content cards to create a multi-channel campaign.
Pushninja.com
Pushninja is a software that specializes in creating top-notch push notifications for websites. They increase user engagement and help in customer retention. With advanced automation, Pushninja.com will also help you analyze your user data to carry out targeted improvements on your push notifications.
They have over 30,000+ active users that trust their services. They also have amazing features to help promote your push notification campaigns, like advanced targeting/analysis, drip campaigns, visual flows, etc. They also provide a visual designer that can take care of your push text creation.
How to Improve Your App's User Retention with Push Alerts
Every app publisher wants to have customers utilize their apps and continue doing so for the longest time possible. User retention is a major challenge, as many users get rid of apps once they find them annoying or useless.
Therefore, app publishers search for ways to keep these users and improve their experience with the app. This would, in turn, lead to user retention, which is the end goal.
Let's see some ways in which this goal can be achieved using push alerts:
Welcome messages
Welcome messages are a great way to get users' attention and engage them. If they're new subscribers, it's an opportunity to make a good first impression and show them your app's worth using. Also, utilize this opportunity to direct them to take further actions on the app.
Exclusive Offers
People love special deals. If it's truly special, they'll surely buy into it. Push texts can help you bring these valuable deals to your customers at the right time, too, if properly targeted.
Your customers or users will be motivated to keep your app in mind and utilize it more often.
Automated Notifications
Automated notifications are more of a blessing to you, the publisher. While it increases your efficiency in delivering timely messages, it is also triggered by users' behaviors. Speaking of timely messaging, this is a great method of sending notifications to your users just at the right time.
Conclusion
Push notifications have helped many companies and app publishers generate more income for their businesses, reach out to new customers, and successfully sustain and improve existing customer relationships.
Deciding to carry out a push notification campaign on your website or app is a big step in improving your business and launching a new level of customer service.
#1
Access Multiple Websites
#2
Drip Sequence Automation
#3
Create messages, notifications, reminders using built-in templates
#4
Increased Visitor Traffic
#5
Effective Audience Classification
#6
Scheduled and Automated Messages
#7
Extensive Data Analysis
#9
Unbelievable pricing - the lowest you will ever find
#10
Everything your business needs - 50 apps, 24/5 support and 99.95% uptime
Join the SaaS Revolution
All-in-One Suite of 50 apps

Unbelievable pricing - ₹999/user

24/5 Chat, Phone and Email Support