What are Push Notifications Uses for your Business?
Push notifications are a great way to keep in touch with your customers. Learn more about push notifications uses for your business.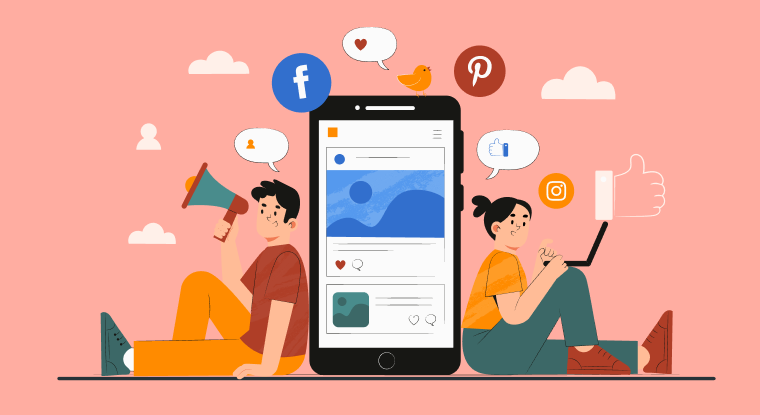 What are Push Notifications?
Push notifications are push messages that pop up on mobile devices or desktops. They most often appear in the form of SMS text messages, and they can display the latest sports scores, breaking news alerts, or inform a user about an ongoing flash sale so that users get the updates in real-time. They come in at random intervals, regardless of whether the user is active in the app at a particular time or not. Sometimes they even come in when you are without your phone.
These notifications are majorly messages to the users that are used to build customer relationships and ensure users have cause to visit your mobile app or site. Push notifications are a way of generating traffic and attracting more viewers to your app or site, as the case might be.
While a text message will take you directly to your messaging app, a push notification will take you to the app that sent the message. The exact placement of the notification depends mainly on user preference and device configuration. For instance, it could pop up in the corner of the user's screen. Push notifications should be able to fascinate users and make them take immediate action. Hence, they are an essential tool for marketing campaigns.
What You Should Use Push Notifications for
Push notifications can be used for a variety of purposes, some of which are listed below: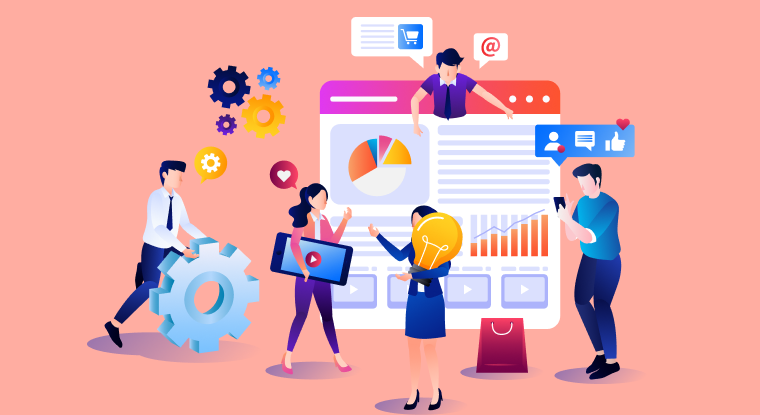 Marketing Strategy: Push notifications are an engaging channel that publishers can use to increase revenue and engagement. Push notifications allow publishers to generate more revenue and build direct customer relationships.
Increasing Website Traffic: Website traffic has become a measurement tool for online business effectiveness at attracting an audience to its site. This is made possible with push notifications for website as it drives back users to your website or mobile app and, by doing so, engage with your content.
Providing Real-Time Updates and Urgent News: With the aid of push notifications, companies can pass across relevant information to users to ensure they are constantly aware of all the latest happenings. It can also be used to send alerts of changes to deliveries, reservations, and time-sensitive information.
Revealing New Content: Sending relevant and personalized content through custom notifications is a definite way to your content. In addition, new content can be seen instantly by your subscribers when you publish new content that they find interesting and relatable.
Reduction of Content in Abandoned Cart: Sometimes, users can forget certain items they intended to purchase in their carts. push notification service enable online businesses, particularly E-commerce sites, to remind them of these items and even highlight the available sale offers for the particular abandoned items or similar products to remind the user to purchase the item.
Improving User Retention: Push notifications are a great way to improve user retention. User retention refers to the ability of a user to use a product, feature, app, or service continuously.
What You Should Not Use Push Notifications For
Since push notifications can be used for different reasons, there are also some functions that they should not be used for. Some of these include:
Amassing Users: Tempting as this might seem, using mobile push notifications for this purpose is not ideal. To receive push notifications, users must already have your app downloaded or visit your website and enable the push notifications. Put, to receive messages from you, a user must opt-in to receive notifications.
Soliciting for App Ratings: It is only normal to want a review from your customers; however, advertisers and publishers should resist the urge to ask for an app rating using push notifications. This can create a negative user experience, particularly if the user is not originally conversant with your app.
Sharing Messages That Do Not Provide Value: Having it in mind that a push notification gets sent directly to the users' phones, it is essential that whatever notification being sent is worth it. In addition, notifications should provide useful information that the customer will want to follow up on.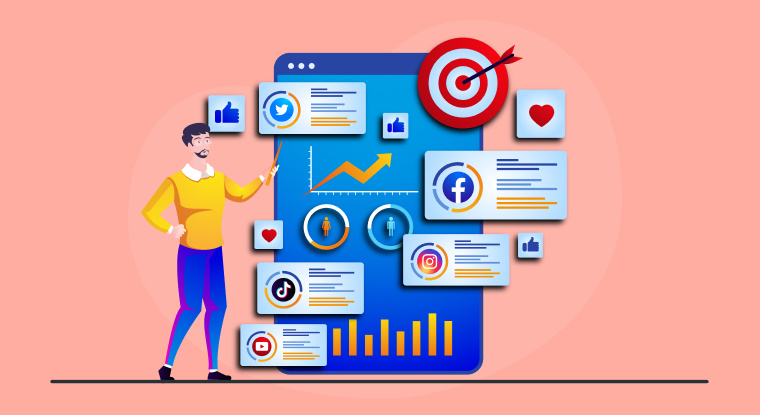 Advertising Another Product: Should there be a need to promote or advertise another service or product of your brand, another medium must be used. Do not send a push notification advertising something else when you are already known for something different. This will come across as confusing to your subscribers.
Having discussed in detail what Push Notifications are, what they should be used for and what they should not be used for, it should be known that some software provides advertisers and publishers these services and a good example is PushNinja.
About PushNinja
PushNinja is an advanced web push notification software that assists businesses in engaging visitors by sending attractive notifications that they can interact with. This software enables you to communicate with your audience and boost engagement on all your content. It is a part of the 500 Apps Infinity Suite.
PushNinja drives user engagement, retention, and reactivation with personalized web push notifications, data-driven insights, and smart segments. PushNinja helps you:
Connect With Visitors: With this innovative software, you can keep your visitors hooked on your website at all times by connecting with them on a more personal level.
Turn visitors to customers in no time: PushNinja helps you turn mere visitors on your site into paying customers that patronize your goods or services. This can be achieved by sharing content that matters timely. Use this push notification tool will not let you down when it comes to timely posts. Build and send engaging push notifications to users: With the aid of a drag and drop builder, engaging push notifications that will attract visitors are created.
Additional Standout Features of PushNinja Include:
Visitor Segmentation
Multi-channel messaging
Targeted Notification
Notification Scheduling
Push Automation
Web Notification
Mobile Notification
Beyond all this, PushNinja software also offers behavioral segmentation, custom notifications, drip campaigns, customer engagement apart from personalized notifications. In addition, PushNinja software offers a trial version to test its features before premium purchase. Being part of an all-in-one business suite 500apps, PushNinja also gives you access to 39 other applications that include email campaign system and lead generation software.
#1
Access Multiple Websites
#2
Drip Sequence Automation
#3
Create messages, notifications, reminders using built-in templates
#4
Increased Visitor Traffic
#5
Effective Audience Classification
#6
Scheduled and Automated Messages
#7
Extensive Data Analysis
#9
Unbelievable pricing - the lowest you will ever find
#10
Everything your business needs - 50 apps, 24/5 support and 99.95% uptime
Join the SaaS Revolution
All-in-One Suite of 50 apps

Unbelievable pricing - ₹999/user

24/5 Chat, Phone and Email Support