9 Reasons to Automate Push Notifications for Your Business
Automated messages are push notifications and emails sent to users in Segments. Read the article to know more about automated messages.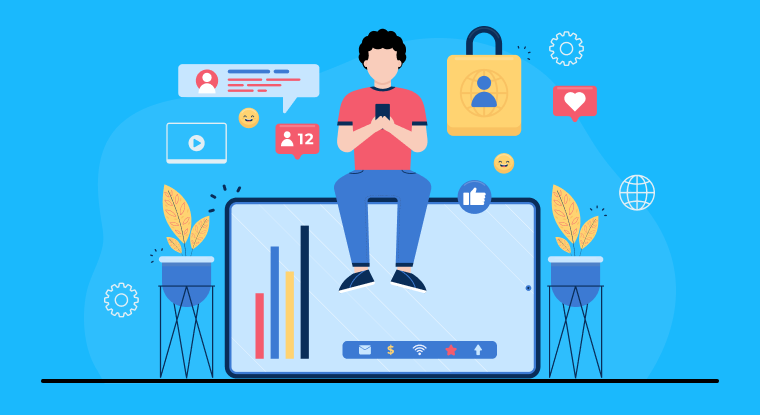 One way or another, businesses need to engage their audience throughout all phases of the buyer's journey. Consider owning an eCommerce business with hundreds of customers who have booked their orders for delivery on several days. You can choose to manually send them messages on updates about their orders or use an automatic message notification system. Considering the other business responsibilities, getting your updates across to customers through automated push notifications is becoming more critical.
Nowadays, businesses are conflicted on how best to share their good content with the right customers. To make it worse, social media and emails are supersaturated with content that most customers hardly engage with. Since there is a deluge of information daily on social media, it is pretty easy for content to get lost in the woods out there. And with customers getting several—maybe hundreds—of messages, bar spams, daily, they leave lost of good content unread. So how best can brands get their content in front of customers who can engage with it on a whim.
Wondering What Push Notifications are?
Push notifications are messages that pop up on the screen of your customers' devices about a product or service of a business without the customer opening the business application. Since they consume no memory space for customers to clean afterward, push notifications are more convenient for organizations.
With automatic push notification for website, you are giving your content a better opportunity of being seen. Also, you can create several layers of campaigns that range from promoting general content to personalized notifications. Hence, keeping your customers informed about their purchases and initiate drip campaigns that can help you achieve your marketing goals and more.
Now that you know how to get your good content before your target customers take a step further and get the process automated. Manually compiling and sending push messages is tasking as it consumes time and can leave whoever is in charge confused. Manually sending can mess up the whole process as there is the possibility that the wrong messages can be sent to several customers. Therefore, you should automate the process.
Automated messages are push notifications sent to a specified customer base when a customer enters the segment. The message is automatically sent when a preset rule has been activated. For example, when a customer enters a geographic location, visits some product pages, asks relative questions about some products, etc. With automatic push messages, you only need to set the triggers and relax while your messages get delivered at the right time.
Why to Automate Push Notifications?
Here are nine reasons you should automate your push notifications.
1. Save Time and Effort
To use our previous example—the e-commerce website, consider you have a thousand customers, you will have to send updates about your latest offers, their orders, and several promos. Manually filtering the customers into these three segments is a full day's job. Then comes the message sending part; the risk of sending a wrong message to any of the three segments is smaller than if you have tens of customer segments. Also, you will find it challenging to know when a customer crosses from a segment to the other.
Using automated messagess help you get this done in a few hours. The push notification software monitors your customers and automatically updates each segment if a customer enters or leaves. Thereby saving you a lot of time to craft and send notifications.
Also, manually crafting notifications is repetitive work; continually doing the same work every day can affect the effectiveness of humans. With automated message, you erase the chance of that happening.
Furthermore, you can schedule future notifications and focus on other essential tasks. All you need to do is to keep double-checking and make updates wherever required.
2. To Gain New Users
Once a visitor registers on your business app or website and allows push notifications, automated message will help you complete the work. With automatic push notifications, you can relentlessly and continually urge your visitors to submission—to buy.
Since push messages continually send scheduled messages at intervals, leads will receive alerts unless they change their setting. If you do it right enough, you will strike a balance between persistently passing your message and avoiding irritation.
Furthermore, push notification software gathers more actionable intel about these visitors—in the background. These new pieces of information will enable you to tailor your content to target their needs, thereby increasing your conversion rate. Once you can steadily interact with your visitors, you go further than converting them; you will make them loyal customers who would revisit you and recommend you to other individuals.
3. Re-engage Inactive Users
People are busy in their everyday life and would likely forget things that need to get done. For example, a customer might not visit your website or application for several days or weeks, not because they do not need your products or services, but because they are too busy living. To gain their attention, you might need to send them push notifications.
Although this can be done manually, to get it done effectively, you should automate this. Choices change daily, and customers can easily cross between segments. With automated push notifications, you can reengage dormant users and send them the right message even if they cross segments a minute before.
If a user becomes inactive, you can send a series of crafted automated message to bring them that. Your Your push notification tool can also notice and calculate how long a user has been inactive, so you can schedule drip messages for users who become inactive for three days, a week, and so on.
4. Boost Conversions Through Segmentation
Push notification software automatically groups customers into segments by weighing their previous activities, search engine queries, geographical locations, etc. Thereby creating segments that have specific needs. We can specifically call behavioral segmentation. This makes it easy for you to send relevant content to each segment. Since the content is tailored to each customer's needs, your chances of making conversion significantly increases.
Setting up automated push notifications for different customer segments will deliver an enhanced user experience based on the user's unique characteristics. Meeting users where they are in the sales journey through well-devised automated messages will make your messages quickly hit home.
5. For Continuous Customer Engagement
Push notifications are steadily gaining popularity among android users despite being a young innovation. Once a user approves your push messages, you can leverage that to keep them engaged. Even when you do not have brand promotions and new products, you can send automated messages to keep your business fresh in your customers' minds.
Steadily engaging your customers will create a more robust relationship with them. Please send them push messages, especially when you have nothing to sell, which will make them feel more recognized.
Also, automated messages can send customers on their special days; birthdays, Christmas, Easter, Salah, Thanksgiving, and so on. Humans can forget; software cannot. However, irrespective of how simple this act is, it will make your customers especially feel loved. A lead who has warmed up to you will be easily converted, and a customer who feels valued will rather revisit you than go to a competitor.
6. To Notify Customers of New Products and Offers
When introducing a new product or offer to the market, the guaranteed way of getting your customer aware is by using automated push notifications. Digital advertisements have proven to be successful. However, only customers who visit the targeted platform get to see it. Emails can also go unchecked for days. But push notifications? It is guaranteed your customers will see it.
Also, no matter how dedicated a customer is, they cannot entirely keep a tab of everything happening with your brand. They would instead notify them when important issues come up. This way, they stay abreast of your brand, and also, they can take up special discounts and promos.
Furthermore, this is a huge plus for customers. Whenever you are running a discount or product promo, it would be fair to want your customers to be the ones to enjoy it. After all, they have been with the business for a long; they should be the first partakers at the table when the banquet comes.
Automated push notification software sends push messages immediate new updates are initiated.
7. For Feedback
When sending automated push messages, you should use actionable notifications. Actionable notifications get a higher engagement from the user. These are notifications that allow users to respond, and they call users to take up offers, give feedbacks, let suggestions, and so on.
You can configure your push notification software to tell your audience that the company would welcome their feedback. This can be done immediately after your customer support has interacted with the customers or if they—the customers—recently engage with your website.
Customers can easily give feedback on how their recent experience with your organization went. If it is excellent, you will get a 5-star review. A glowing review will sell you more to future customers.
If your customers are reluctant to give feedback, you can offer incentives for every honest review they drop. This allows you to get your reviews in a place, and you can quickly know what to work on to improve your customer experience.
8. To Retain Customers
It is common knowledge that retaining customers is more economical than converting new leads. Investing in new lead generation and conversion consumes time and resources, so businesses need to ensure that once customers make a purchase, they must come back. Of course, a cheaper way to keep them coming back is through automated messages.
Do you know that just by boosting customer retention by 5%, your profits gain a boost of 25% to 95%?
Therefore, you need to maximize push notification software towards customer retention strategies. Emails are becoming generic, so you should keep in touch with your customers by using automated push notifications.
Since you keep your marketing list updated and your customer base segmented, you can steadily entice loyal customers to make purchases within a certain period. You are ultimately increasing your customer retention and revenue generation.
9. Increase Revenue Through Monetization
You can also monetize your push notifications to increase revenue and provide value to advertising partners. Push notifications offer guaranteed impressions of users, as almost all push messages get delivered and seen by users. Therefore, you can sponsor a push notification to reach a specific target audience with appropriate calls to action as a business.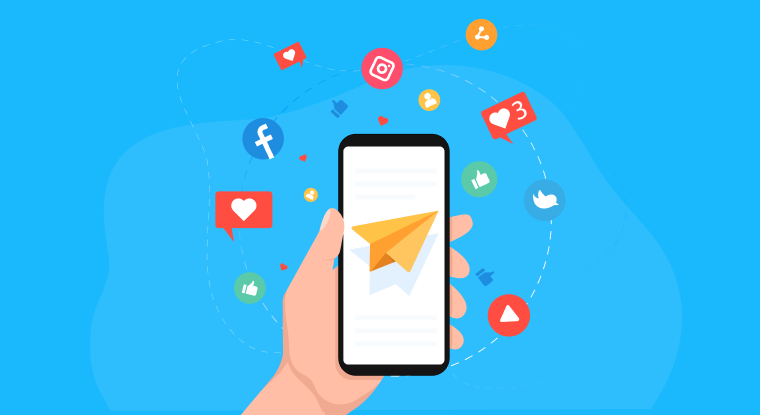 This automated message is not peculiar to your business; you can also sponsor ads for relevant companies through push messages.
Conclusion
In a cost effective way, PushNinja also provides access to 39 other prominent applications such as email campaign systems, personalization tool, and more.
Push the limit of your marketing strategy with automated push notifications. It saves you time, engages customers, guarantees impressions and feedback, generates revenue, and many more. Save yourself manual stress and use an appropriate push notification software while focusing on more critical revenue-generating tasks.
Web push notifications have allowed us to live in the moment with our customers. We use it for everything from customer acquisition to retaining them and flash sales promotion.- James Baker
PushNinja by 500apps. A one-shop stop for all your push notification needs. It guarantees conversion and offers excellent pricing plans.
#1
Access Multiple Websites
#2
Drip Sequence Automation
#3
Create messages, notifications, reminders using built-in templates
#4
Increased Visitor Traffic
#5
Effective Audience Classification
#6
Scheduled and Automated Messages
#7
Extensive Data Analysis
#9
Unbelievable pricing - the lowest you will ever find
#10
Everything your business needs - 50 apps, 24/5 support and 99.95% uptime
Join the SaaS Revolution
All-in-One Suite of 50 apps

Unbelievable pricing - ₹999/user

24/5 Chat, Phone and Email Support