5 Proven Ways to Web Push Notifications Engagement
Web push notifications Engagement is one of the best ways to get people to come back to your site or app. Here are some proven ways to make them work.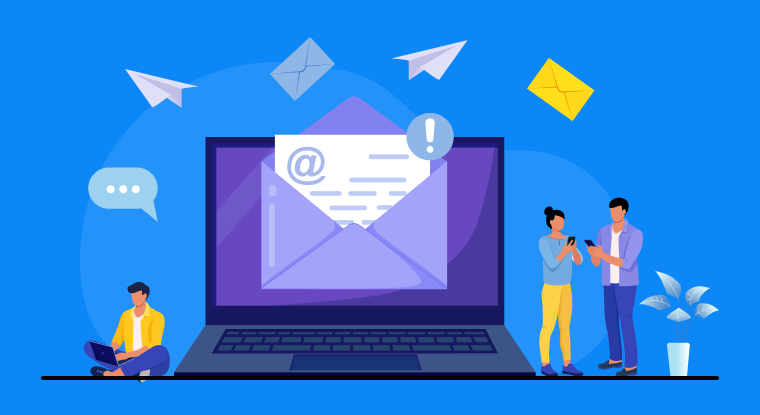 Users or customers re-engagement is a marketer's actions to target customers based on their past actions and, sometimes, purchases.
To re-engage customers entails wooing them after checking out your web store or adding your product to their cart, and they did not make the purchase. They are potential customers, and you have to use all tactics as a digital marketer to bring them back. This process is called user re-engagement. The user and customer re-engagement activities include serving ads, follow-up calls, sending web push notifications, among others.
Push notification, on the other hand, is an in-app or web-based message that pops up on the screen of your mobile device or personal computer. Applications, websites, and software majorly use push notifications to engage users and provide real-time information.
You can enable the web push notifications on your devices and disable them. The applications seek your permission to access your notification server and always send a web push notification. When you grant the access, the application can send you web push notifications on your computer while using it; they are mostly brief and summarized. It is not only application developers that use push messages; business organizations with a web page or mobile app also use the push notification feature.
Re-engaging Customers With Web Push Notification
There are several proven ways to re-engage users with push notifications, but for the sake of this article, we shall be discussing five. They are: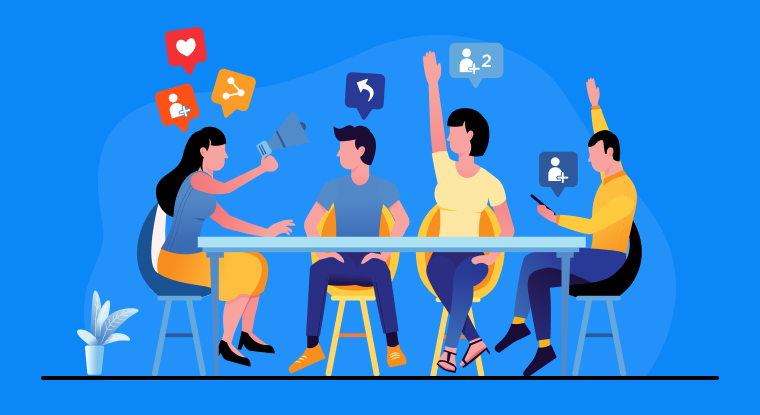 1. Cart Abandonment Campaign
For a business owner managing an online store, day by day, visitors come into the store, check through the available products, pick the ones that interest them and abandon them in their cart without making a purchase. Users that added your product to their cart already showed interest; it is left to you to re-engage them, and one of the ways to go about this is to use the web push notifications.
According to Baymard Institute, up to 68.63% of shopping carts are abandoned online every day.
The web push notification is sent as a reminder for such a potential customer to go and complete the payment process. The web push notification has consistently proven effective in this regard.
In addition, you can sweeten the deal by adding a particular discount or freebies to the push notification for website. You can make it so that the customer gets a 30% discount if they click on the web push notification and purchase immediately. This single tactic will strike two deals; firstly, it will remind them of the product in their cart, and secondly, the discount will prompt them to go and make the purchase immediately.
2. Event-based Notifications
Sometimes, your web push notifications should not always be casual and plain; you should schedule your web notifications during events and public holidays. While doing this, ensure to personalize the messages too. People respond to custom notifications because it appeals to them directly; it also shows that your brand is going the extra mile to satisfy the customers and are trustworthy.
Web push notifications targeted for events and holidays are likely to meet the recipient in a relaxed and happy mood; it is like striking at the right time. For example, while Christmas is fast approaching or during the celebration, you can send a web push notification to a customer that has checked your store for dresses and offer to deliver them to their doorstep for free when they make payment within the next 24hours, you can add that the free delivery is your way of wishing them Merry Christmas. I bet 9 out of 10 people would not miss this offer.
You should send event-based web push notifications for different seasons as well. It could be winter or summer. An event-based web push notification during winter can be, "The rain was quite heavy today; you can beat it tomorrow by getting three umbrellas from our store at the price of two." This is a perfect example of a web push notification to align with an event or period.
3. Updates and New Arrival Announcement
Another proven way to re-engage users with push notification service is to inform your customers about new updates and arrival. Sometimes, your customers are tired of the old version and expect you to make a better version in the form of an upgrade; you should inform them as soon as the update is available.
The web push notification should contain the unique features which the new update carries and makes it have the edge over the previous version and should be seen at a glance. This is a proven tactic in applications and software. You could put it that the new update now has its bugs fixed, security features improved, increased display and resolution. All these features and more will prompt the customer to download the latest version immediately.
The web push notification can also be used to do customer engagement when you inform them of new arrivals and collections. Everybody wants to follow the latest trend, especially in fashion. Old customers or visitors to your web store that made one purchase and did not return or those that did not make the purchase but only checked out your collection can be wooed back to your store by informing them of new arrivals. They can end up shopping more from the new arrivals than you expect. You can also give special discounts and add a short period to the discount. For example, get the latest summer collections in the next 48 hours and enjoy a 20% discount. The customers will be eager to check out the latest collections and purchase them to be eligible for the deal.
4. Request for Reviews
When people make purchases, you should allow them to leave their opinions and reviews on the products. This will give the customers a sense of belonging, serve as a form of interaction between the brand & buyer and also help you to serve the customers better. Reviews in your web push notifications could be in the form of ratings or a simple form. Once the customer clicks on the mobile push notifications, it directs them to the page where they make the review. It should be a straightforward process.
When the customer makes the purchase, after a while, send the web push notifications to them, ask them about the product, ask if they are satisfied with it and how you can improve on the product and service delivery. This way, your customers will always check back and be happy to drop an honest review. The constructive reviews can be used to develop the following collection. When it is out, your push notification is sent to the customers to inform them that their reviews have been prioritized, and they should check out the new releases for a better experience. Even the customers that did not drop a review will be eager to check out the latest updates, and those who dropped their thought would be anxious to see how their opinion was implemented.
In addition, the new customers will also be eager to drop their reviews so that they will be adopted in the latest updates.
5. Price Drop or Reduction Alert
Most people tend to leave the products in the cart because of the high price with the hope that one day, they will have enough to make the purchase. Now imagine such a customer gets a web push notification that the exact product they are saving up for can directly be purchased at a lesser price; bliss!
You have to use the web push notification to inform them that the product is available and they should come and get it. Sometimes, the customers have forgotten about the products in their cart; the push notification app will remind them. To make the price reduction effective, you should add a time frame. Ensure that the web push notification summarises the removal and also the period for the flash. This will prompt the customer to complete the purchase almost immediately. An example of a web push notification on price reduction goes thus "your favourite laptop is at a 50% discount, buy before the price returns to normal in 48 hours."
This tactic has proven to be a success and can help to re-engage with your customers. However, ensure that this tactic is not too valid to be accurate and confirm the price slash does not affect the return on investment or profit which your brand is expected to gain from the products.
Benefits of Web Push Notifications
Having explained the proven ways to re-engage users with push notifications, there is the need to highlight the importance and reasons why push notification is regarded as one of the best ways to re-engage existing users.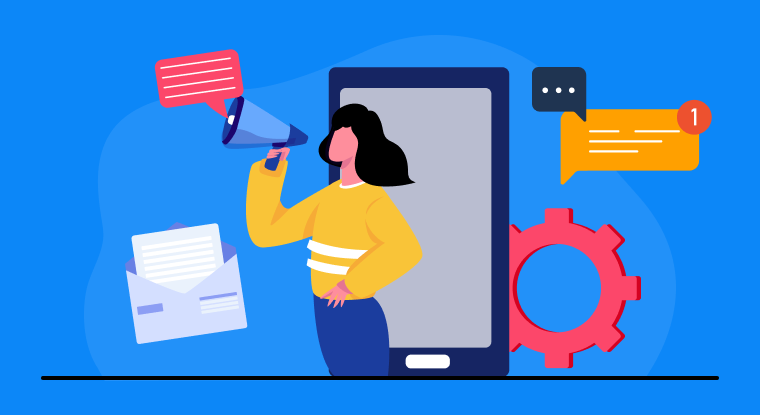 1. Acquisition Cost Compared to Retention
According to investpcro, it costs five times as much to attract a new customer than to keep an existing one, and 44% of companies have a greater focus on acquisition. In comparison, 18% focus on retaining existing customers.
It is, therefore, necessary to use all methods and tactics available to re-engage existing customers and keep them satisfied than to scout for new ones, even though scouting for new ones is needed to expand the business.
2. Running Cost
From a reliable source, the cost of running a web push notification is the lowest compared to other re-engagement tools and processes. To make it cost-friendly, the PushNinja developed by 500apps is cheaper and helps you plan and launch your web push notifications at a lower price compared to other tools. Also, the brand and the customer do not incur additional costs when they click on web push notifications.
3. Ease of Usage
Web Push notification is easy to deploy; you do not need any coding knowledge or extra skill to deploy web push notifications for re-engagement. With tools such as PushNinja, you can launch your web push notification and tweak it to your usage.
4. Real-time Delivery
Web push notifications get delivered immediately after they are launched. They do not hang in the air. Even when you are not on the website or browsing the web, as long as you and the customers are connected to the internet, they can receive the push notification and act on it immediately.
Conclusion
In this tweet by King Berlin, PushNinja helps to take your marketing efforts to the next level with personalized, high-performing push notifications, allowing you to connect with users even when they're not using your push notification software.
One of the proven and effective ways to re-engage your customers is the use of web push notifications. It has several advantages (highlighted) above over the other tools and strategies.
To make the creation and launch of web push notifications easier for brands and organizations, push notification tool such as PushNinja has been developed with several tools and functionalities. With this software, your web push notification gets delivered and tracked at ease.
#1
Access Multiple Websites
#2
Drip Sequence Automation
#3
Create messages, notifications, reminders using built-in templates
#4
Increased Visitor Traffic
#5
Effective Audience Classification
#6
Scheduled and Automated Messages
#7
Extensive Data Analysis
#9
Unbelievable pricing - the lowest you will ever find
#10
Everything your business needs - 50 apps, 24/5 support and 99.95% uptime
Join the SaaS Revolution
All-in-One Suite of 50 apps

Unbelievable pricing - ₹999/user

24/5 Chat, Phone and Email Support