Top 10 Chrome Notifications for Business Alert
In 2023, it is safe to say that web push notifications are every marketer's true arsenal. It enables you to connect with your audience sitting in any part of the world, encouraging them to open your app when they haven't connected with it in a while. For eCommerce businesses, it acts as a savior, notifying the customers about upcoming events, offers, or sales to gain more customer traction.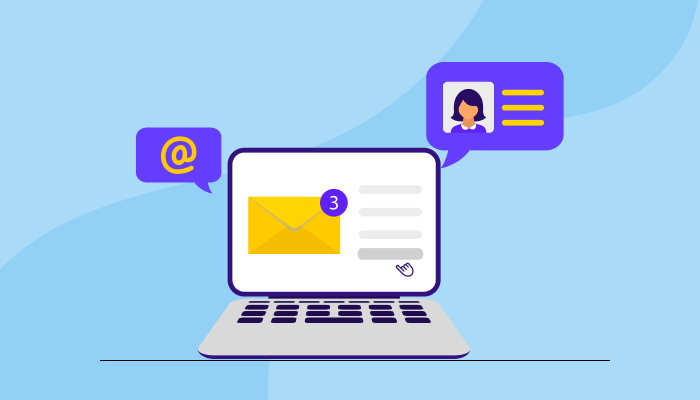 In this article, we will be walking you through the top 10 paid and free tools for enabling Chrome web push notifications that can help you get higher customer retention, better conversion rates, and personalized communication across different audience segments.
Chrome Notifications: Definitions and Scope
Chrome notifications typically show up when you're browsing. A chrome notification is a push notification for a website in Google Chrome. Chrome push notification delivers important updates to your business & gets the users involved when they are not browsing through your site with some useful content.
It is advised to utilize Google Chrome notifications as much as possible since it is used on both desktops and mobile devices. Google continuously improves the Chrome browser, which boosts the effectiveness of the push notification APIs.
Top 10 Chrome Notifications for Business Alert
PushNinja by 500apps
The market is seeing an increase in demand for PushNinja. The pre-designed templates help you to swiftly reach your target audience, enhance website visibility, and set adjustable restrictions for each template. You can send opt-in personalized notifications to your visitors with a single click, and it's simple to set up. PushNinja is trusted by over 90,000+ companies worldwide, including SMBs for its ability to engage clients with push notifications for websites like the Fortune 500 and send appealing push notifications for websites to boost engagement and conversions and create precise segmentation.
Key features of PushNinja are it helps to segment subscribers, schedule communications, and real-time updates, automate the workflow, personalize communications, and detailed analytics.
Get started with the leading Chrome Notification Tool today! Sign Up 14 Day Trial
PushEngage
Push Engage offers features like automatic segmentation, abandoned cart campaigns, drip campaigns, A/B testing, autoresponders, and trigger campaigns, for more than 15,000 websites in 150+ countries. With targeted and tailored push messages, this tool supports all browsers and enables businesses to communicate with customers more successfully.
Key features of PushEngage are it enables A/B testing, dynamic segmentation, multi-site/multi-user support, provides user timezones, and advanced analytics.
OneSignal
One Signal is one of the most widely used tools for sending Chrome push notifications, trusted by over 1,000,000 developers and marketing strategists worldwide- from startups to Fortune 500 companies. Targeting segments, real-time analytics, A/B testing, opt-in customization, and automatic notifications are just a few of the capabilities that One Signal offers. It delivers more than 6 billion personalized notifications every day.
The key features of OneSignal are it helps trigger notifications based on user behavior, prompts delays to improve opt-in rates for notifications & provides personalized notification segmentation to send them to the right audiences.
SendPulse
With the help of SendPulse, you may engage and re-engage with various audience segments, from prospective leads to loyal customers. Using geo-targeting and user activity analytics, SendPulse, a service widely used by clients worldwide, enables businesses to send out personalized notifications.
Key features of SendPulse are providing segmentation and personalization, A/B testing, sending bulk messages, custom subscription requests & push triggers.
WebEngage
Another cutting-edge push notification system is WebEngage. This multi-channel marketing automation platform aids in engaging with off-site users and sending actionable web push notifications. WebEngage offers nine channels for communication. They include, among others, WhatsApp, smartphone push, email automation, and browser push notification for websites.
The key features of WebEngage are it provides clicks & conversion tracking, cross-channel campaigns to interact with customers, engagement channel insights, micro-segments based on real-time data & real-time optimization based on user behavior.
Aimtell
Aimtell, trusted by 15,000+ businesses, uses hyper-targeted mobile & web push notifications to help them re-engage website visitors. With the help of this tool, one can add new subscribers without collecting any data, sending emails, or filling out forms. A/B testing, analytics, campaign segmentation, contextual targeting, device targeting, expiry notifications, geo-targeting, mobile notifications, notification scheduling, visual notifications, and online notifications are just a few of Aimtell's notable features.
The key features of Aimtell are it gives conversion tracking, tailored notifications, control opt-in prompts & gains subscribers with a single click.
VWO Engage
VWO Engage is one of the choicest options for sending Chrome web push notifications, boasting over 6,000 clients like Lenovo, Dominos, Ubisoft, Vistaprint, and Ashley Furniture. VWO Engage gives companies the tools they need to connect customers more efficiently and in real-time with features like customized notifications, unique pictures and designs, cart abandonment & smart campaigns, multi-website support, audience segmentation, and Facebook Messenger campaigns.
The key features of VWO Engage are it engages with your customers with hyper-personalized notification mobile & Chrome push notifications, reports and tracks each campaign, and customize your opt-in text & segmentation based on geolocation and page visits.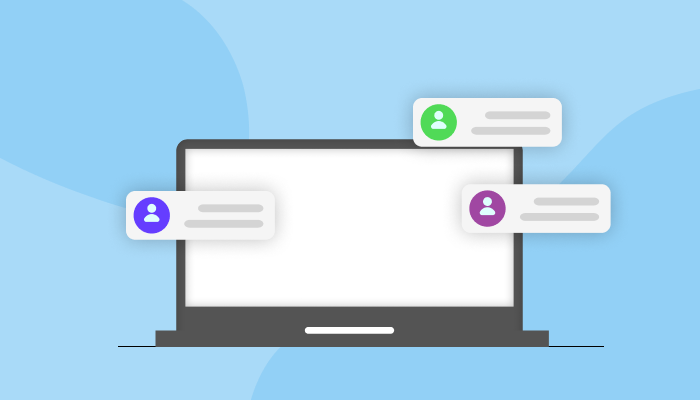 PushWoosh
PushWoosh is the solution for smarter cross-channel customer engagement with mobile and browser push notifications. Businesses can use this push notification for website service to send customized, rich multimedia web push notifications to mobile and Chrome users. A/B testing, segmentation, real-time statistics, multi-language support, personalization, and real-time statistics are just a few of the appealing features of this tool.
The key features of PushWoosh include providing in-app messaging, easy and relevant notifications creator with automated features, deep linking, and multi-language support & cross-channel communication to engage with users.
Izooto
With outstanding browser and multi-language support, the Izooto push notification tool—trusted by 15,000 publishers—allows companies to grow, engage, and keep their audience. Izooto primarily focuses on Small and mid-sized businesses to assist them to engage and re-engage potential consumers with scheduled, recurring, triggered, and drip mobile & Chrome push notifications. This results in a better subscription experience for their clients.
The key features of Izooto include scheduling push notifications for automated messages, trigger notifications automatically based on user behavior & segment the audience for timely, actionable, and personalized notifications.
Truepush
The push notification for website service by Truepush works well to boost website traffic and conversions. More than 2 billion push campaigns are sent daily by clients from multiple specialized industries. They have free access to all the more advanced features and unlimited notification sending. Chrome, Firefox, Opera, and Microsoft Edge are all supported.
The key features of Truepush notifications are its intelligent segmentation facilities, which enable user interaction, schedules notifications, and RSS to push & customize opt-in styles & designs.
Chrome Notification: Interesting Facts!
Chrome push notifications allow you to send personalized push notifications to your targeted user segments from the insights gathered from the service provider.

You can get daily fascinating facts about numerous things in our world every time you open your browser by enabling Chrome push notifications.

Chrome automatically blocks notifications when you visit websites with aggravating or misleading notifications, and it advises you to keep blocking these notifications. This helps you keep your notifications limited to the ones that are important and block unnecessary notifications.

Summing It Up
Chrome push notifications are crucial to the marketing industry, particularly for online businesses. Thus, it's crucial to understand how to use it effectively and what has to be done to increase its usefulness and attractiveness to online users. After carefully knowing the different types of chrome push notifications, it is easy for the users as well as companies to use the right tool properly.
#1
Access Multiple Websites
#2
Drip Sequence Automation
#3
Create messages, notifications, reminders using built-in templates
#4
Increased Visitor Traffic
#5
Effective Audience Classification
#6
Scheduled and Automated Messages
#7
Extensive Data Analysis
#9
Unbelievable pricing - the lowest you will ever find
#10
Everything your business needs - 50 apps, 24/5 support and 99.95% uptime
Join the SaaS Revolution
All-in-One Suite of 50 apps

Unbelievable pricing - ₹999/user

24/5 Chat, Phone and Email Support