5 Tips to Build Better & More Effective Push Notifications in 2022
Push notifications are an essential part of mobile marketing. Here are 5 tips to build better and more effective push notifications in 2022.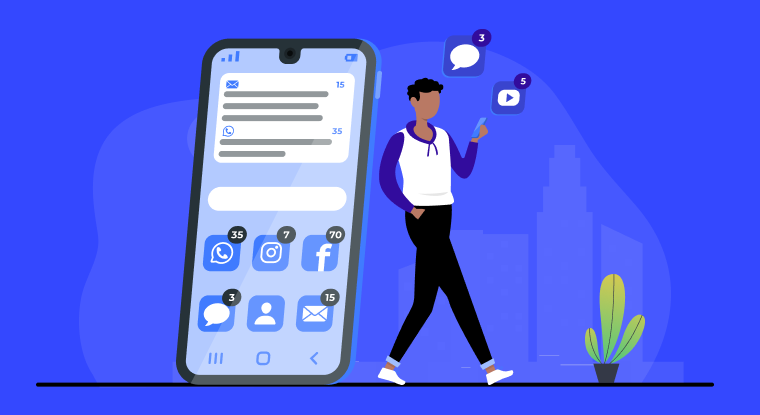 What is a push notifications provider?
A push notification provider is a tool or software that empowers apps to push notifications for websites. These platforms take charge of delivering notifications to users' mobile screens at intervals when they opt-in for "notifications." In android phones, notifications pop up automatically. You find several push notification service providers, with names like pushninja.com dominating the range. Others include:
- One Signal
- PushEngage
- VWO Engage (Push Crew)
- iZooto, Webpusher, etc.
Do you want to know how push notifications actually work? Keep scrolling.
How Do Push Notification Providers Work?
Push Notification Providers are a relevant tool allowing you to stay connected with your web or app visitors even when they leave your websites. With push notification providers, you have a platform to schedule and send messages to your users, even if they don't use your app. Therefore, push notification providers are the backbone for you to build an infrastructure that executes campaigns, among other things. It doesn't necessarily have to be a campaign, it could be a reminder or a friendly plead, but the overall aim of push notifications is to aid retention.
So, how do push notification providers work?
1. Push notification providers collaborate with the Operating System Push Notification Services (OSPNS) of the user, app publisher, and your app (the app you are activating push notifications for).
2. All mobile apps have an OSPNS. App publishers will then build an OSPNS-enabled app that can work with Android or IOS devices.
3. This involves registration with the Operating System to get access to the API.
4. The app publisher will add the push service provider's software development kit (SDK) to the app.
5. The app publisher uploads the app-to-app store.
The type of software powering a mobile phone matters a lot. PUS runs in different ways. If it is an android phone, users get push notifications automatically. Users need to sign up for push notifications when downloading apps on IOS. The notifications will be seen in the Apple Notification Centre.
What is a Push Notification and Why Do They Matter?
In 2017, Android adopted push notifications apps; IOS had started in 2009 with the Apple Push Notification Service (APNS) as the first mobile PNS. A push notification is a message that pops up on your mobile device, sent by an app that you use. Push notifications appear like texts and prompt you to take action. They might ask you to download a special offer or show you sports; it could be about an upcoming event.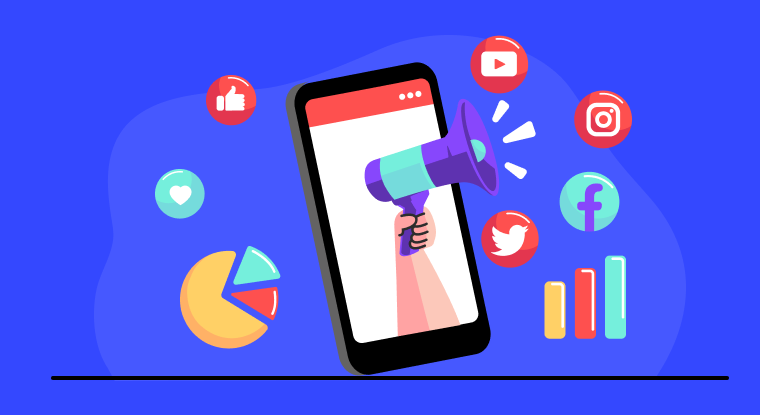 Push Notifications matter because they:
- Give value to users. Useful information is passed through these notifications.
- They make retention easier because the messages are passed in bits it sticks easily.
- Push notifications speak directly to users. Since many messages are lost in spam, push notifications are instant pop-ups. They are a good way to send campaigns.
- If you receive flight check-in and connection information, that is also a piece of useful information.
5 Tips to Build Better Push Notifications
Push notification is a way to propel you to another level of success. Whatever reason you are using it for, it's not just about setting automatic messages; using push messages requires strategies. This ensures it doesn't end as another spam or ignore the pop-up message. The following are 5 tips to build better push notifications:
1. Offer values you know the user would appreciate, like a targeted value.
2. Build a close community (whether on social media platforms or community-related platforms).
3. Encourage your subscribers from time to time.
4. Give special opportunities often.
5. Understand the right time to push your notifications.
Some Mobile Push Notification Providers
New-Age Technology has seen the establishment of many software in charge of push notifications. Getting users engaged is the top priority, knowing the lead rate, retention rate, and churn rate. Here is a list of 5 leading Push Notification Providers
1. pushninja
2. One Signal
3. Airship
4. Wonderpush
5. MoEngage
6. Pushwoosh
Push Notifications have a lot of advantages, although some users find them intrusive. It serves both users and the app. While providing useful information to the user, app owners get the conversion, leads, and returns from push notifications.
#1
Access Multiple Websites
#2
Drip Sequence Automation
#3
Create messages, notifications, reminders using built-in templates
#4
Increased Visitor Traffic
#5
Effective Audience Classification
#6
Scheduled and Automated Messages
#7
Extensive Data Analysis
#9
Unbelievable pricing - the lowest you will ever find
#10
Everything your business needs - 50 apps, 24/5 support and 99.95% uptime
Join the SaaS Revolution
All-in-One Suite of 50 apps

Unbelievable pricing - ₹999/user

24/5 Chat, Phone and Email Support