Everything That You Need to Know About Drip Marketing
What is Drip Marketing? All you need to know about drip marketing in one post. Get to know the benefits of drip marketing, and how you can use it.
Drip marketing is a type of marketing that focuses on delivering small pieces of content over time to a specific audience. This content can be delivered in the form of emails, blog posts, or even social media updates. The key to successful drip marketing is to keep your audience engaged by providing them with fresh, relevant content on a regular basis. While it can be useful, it will only be effective when utilized correctly. This is why we thought it would be useful to put together a brief article about this subject. If you're thinking about using drip marketing to promote your business, here's everything you need to know about drip marketing.
Use content generator tool to boost and generate unique content.
What Is Drip Marketing?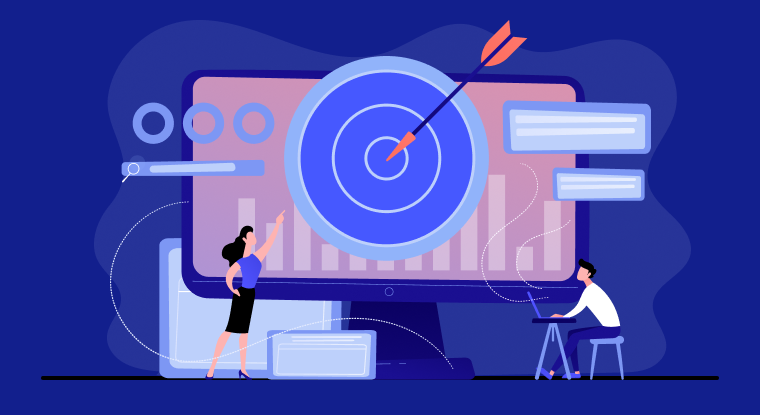 Drip marketing is a type of marketing that involves sending out a series of emails to potential or current customers. The emails are typically sent out at certain intervals, such as after a person subscribes to a newsletter, and they often contain information about a product or service. Drip marketing is a method of sending emails with the goal of maintaining contact with a potential or current customer without over-communication. This type of marketing uses a slow and steady series of messages, usually 2-5, which are written in advance and automated to be sent when triggered by a certain event, like abandoning a cart. Drip marketing can be an extremely effective way to promote a product or service, as it allows you to build a relationship with your potential or current customers. By sending out regular emails, you can keep your customers updated on what is new with your product or service and also offer them special deals or discounts.
Why Should You Use Drip Marketing Campaigns?
Drip marketing can be an effective sales strategy because it allows you to build a relationship with the customer and demonstrate value. By targeting and personalizing your campaigns, you can create a connection with the customer that goes beyond the initial purchase. Drip campaigns can also be based on specific actions, such as subscribing to a newsletter or making a purchase. This makes it easy to track results and see which strategies are working best.
How Does Drip Marketing Work?
Drip campaigns are email campaigns that are designed to send a series of messages to contact over a period of time. These campaigns are typically automated, meaning that they can be set up once and then will continue to run without any additional input. Drip campaigns can be used for a variety of purposes, such as welcome messages, order notifications, or simply to keep in touch with a contact. An automated drip campaign is a series of emails that are sent out automatically at set intervals. These campaigns are designed to nurture leads and keep them engaged with your company until they are ready to buy. Drip emails are a great way to keep in touch with your potential customers, keep them updated on your latest products and offerings, and eventually convert them into paying customers. With date-based automation, you can send your contacts automated push messages on days that are important to them. This could be their birthday, anniversary, or any other special day. You can also use date-based automation for one-time events, like a holiday or a sale. A drip campaign is a great way to keep your customers informed about their subscription renewals. You can send them reminders of the value you provide and how they've benefited from your services. You can also offer new products or services that are in the works to entice them to renew their subscription. Sending an email on a special occasion, like a birthday or anniversary, is a great way to show your audience that you care about them. Plus, it might even encourage them to buy something from you.
When designing a drip campaign, it is important to think about what action you want your audience to take (or not take) in order to trigger the campaign. Welcome drips are a great way to introduce your business to new people. You can share everything they need to know about your company and follow up with them after meeting them in person. This is a great way to keep new customers posted on upcoming events, sales, or other activities and make them feel like you share their values. Thanking a customer for their first purchase is a great way to create a good relationship with them. It is also a good opportunity to remind them of the product features and quality. You can also suggest complementary things that other buyers have purchased. When a customer buys something from a store, the store can suggest related items to the customer in order to boost sales. This can be done either at the time of purchase or in a follow-up email a few weeks or months later. For example, if someone buys a dress, the store might suggest a belt or scarf. Or if someone buys an air purifier, the store might suggest replacement filters in a follow-up email. Sometimes people also add items to their online shopping cart but then remove them before completing the purchase. Other times, they may abandon the purchase entirely.
A well-crafted email about an abandoned cart can encourage the shopper to reconsider their decision. It is important to be respectful of shoppers' choices and not be too pushy or intrusive. If a shopper abandoned a particular skirt, you might send an email promoting your whole spring line, or a line from that designer, without mentioning the specific item they selected. This way, you are not forcing them to purchase something they may not want and respect their choices. If someone shows interest in what you have to offer, it's the perfect opportunity to reach out to them with more relevant content. This can help you make not only more sales but also increase the value of each sale.
How Do You Set Up a Drip Marketing Campaign?
The first thing you need to do is identify your audience. It's important to understand your target audience and what they want. This will help you create a more personalized campaign that resonates with them. Segmenting your target audience will also give you a better understanding of how they behave. Performing market segmentation helps you to get a better understanding of the groups that comprise your target audience and what their triggers are. Market segmentation is the process of dividing your target market into smaller groups based on shared characteristics. This helps you to better understand the needs and wants of each group and how to best reach them.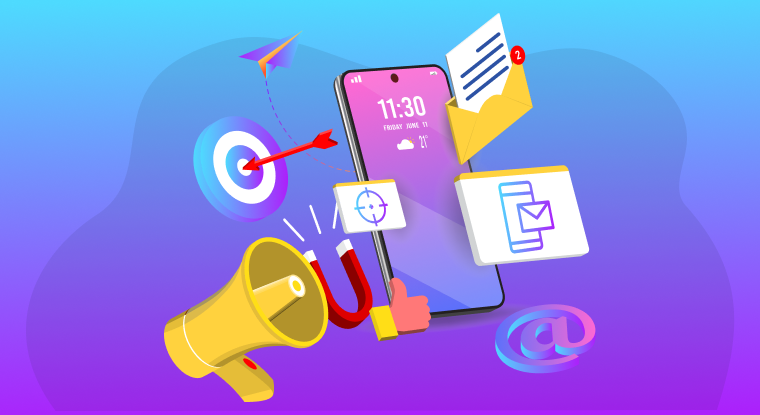 Drip marketing utilizes two main trigger-based segmentations:
1. Action-Trigger-Based Segmentation:
This type of segmentation ensures that each person only receives the most relevant emails, making the campaign more effective overall.
Use automated email for better campaign relevance.
2. Demographic-Trigger Based Segmentation:
This type of segmentation uses customer demographics like age, gender, income, and location to determine what kind of content or product they might be interested in. Once you've identified your audience, it's important to have a strong message. Your drip marketing campaign should be designed to deliver timely and relevant information to your target audience. The content you include should be of high quality and something that will be of interest or value to them. This is the point where you start writing the first drafts of your emails. You should have a clear idea of what you want your recipients to do after reading your emails, whether that's spending more time on your website or learning about a new product you've launched. Write an actionable, attractive and clear email copy that will get your recipients to take the desired action. After you've managed to put together a strong and effective message, it's time to figure out how your campaign will flow together. This means that you have to plan the timing and content of each email very carefully. You don't want to send too many emails too close together, as this will overwhelm your subscribers and they'll start tuning out. On the other hand, you also don't want to leave too much time in between emails, as people will forget about your campaign. The best way to find a happy medium is to experiment and see what works best for your particular audience.
behavioral segmentation to filter the right audience.
Conclusion
We hope this article proves to be useful when it comes to helping you gain a better understanding of drip marketing campaigns. As you can see, drip marketing can be rather useful for your business as long as it is utilized correctly. While it may seem difficult at first, the information that we've outlined above should help you put together and launch a drip marketing campaign infinitely more manageable. Be sure to keep everything you've learned here in mind so that you can make the most informed decisions for your business. Are you looking for a drip app? We have you covered. PushNinja can help your brand communicate with your audience and boost engagement. Check out our plans today, and signup to try it's for free!
#1
Access Multiple Websites
#2
Drip Sequence Automation
#3
Create messages, notifications, reminders using built-in templates
#4
Increased Visitor Traffic
#5
Effective Audience Classification
#6
Scheduled and Automated Messages
#7
Extensive Data Analysis
#9
Unbelievable pricing - the lowest you will ever find
#10
Everything your business needs - 50 apps, 24/5 support and 99.95% uptime
Join the SaaS Revolution
All-in-One Suite of 50 apps

Unbelievable pricing - ₹999/user

24/5 Chat, Phone and Email Support