10 Amazing Uses of Automated Push Notifications
Automated push notifications is the powerful way that can be used for all sorts of things. Here are 10 amazing uses of automated push notifications.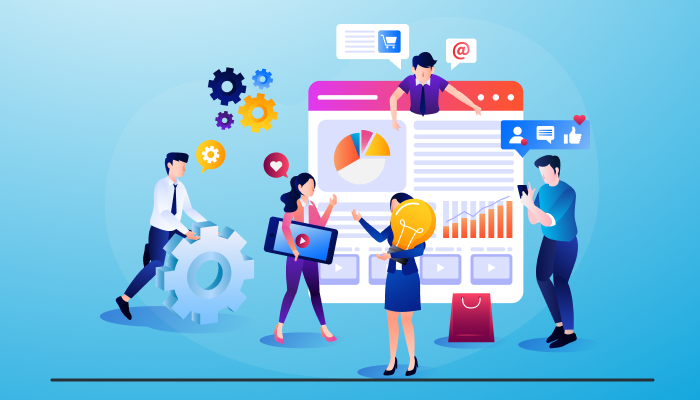 Push notifications play an essential role in mobile marketing because they're a way of reaching and engaging users who may not be using your app (or may not be using it often), etc.
While push notification campaigns are primarily focused on smartphones, some apps will use other methods like SMS or email to reach more people at once.
A push notification is a message delivered to mobile devices outside the dedicated app, typically from a mobile app. It provides information to a user's mobile device, which causes the device to ""push"" the notification into the foreground of the user's attention.
Typically, a push notification is delivered immediately to the users, who can instantly accept and act on it or defer action because push notifications work in real-time.
Push notifications are particularly effective at driving app downloads and providing valuable information. They motivate users to spend time using your product in real-time (for example, watching an advertisement) or encourage users to take action.
A ""push"" message is considered by marketers and app developers alike as one of the most potent ways to keep users engaged with an application. The message should be carefully crafted and meet two criteria: it should be relevant and it should reward engagement.
When users respond to or open the push notification, they feel more connected with your brand or product because they chose it themselves.
What is the importance of push notifications for marketing?
When you launch an app or website, you have to answer millions of questions. What are the main features of your service? How does it work? What is its purpose for the customer? Is it safe to use? Is it more secure than others?
The answers to those questions determine if an app will be widely adopted or not. But the biggest question is, how do you get your app in front of potential buyers?
The statistics show that almost half (45 percent) of all smartphone users never open messages outside their most-used applications. And according to Comscore data from January 2012, our target audiences don't even use apps anymore: 43% of smartphone owners have never used a mobile app in their lifetime, and only 16% have ever used at least one mobile app.
The statistics also show that users are more likely to perform specific actions or take certain steps when they see push notifications—this shows the importance of push notifications for marketing.
Why Marketers Should Invest in Push Notification Software
An overlooked yet powerful marketing tool for businesses is the use of push notifications. Push notifications allow marketers to reach their customers throughout the day with relevant information, sometimes even at a moment's notice.
Companies like HubSpot have been using push notifications to keep in touch with their customers without ever realizing they were being contacted. Push notification software allows marketers to stay in contact with people through mobile messaging, emails, calendar alerts, and more.
If you're a marketer looking for ways to engage your audience, make your business more efficient, or optimize your return on investment, You might want to consider investing in a push notification system yourself.
Let's look at four of the top reasons you should use push notifications in your marketing.
Push notifications to help you reach your audience on the go.
Many businesses have either a mobile app or an app they can access through their mobile browser. Push notifications allow you to send relevant information to customers throughout the day. It's like having an instant messenger for any device, whether at home or anywhere. You'll be able to send messages without disturbing or inconveniencing customers.
Push notifications are cost-effective and increase ROI by targeting key audiences. Push notifications allow you to send out messages to whoever you want and whenever you want. You can target a single person, an organization, or even a group of people based on the user's location. Effectively sending relevant information can increase your ROI and improve customer engagement significantly.
Push notifications are mobile-friendly.
Another benefit of push notifications is they're mobile-friendly. Today's marketers need to consider mobile and desktop use when developing marketing strategies for every customer. Still, with push notifications, you'll be able to use them in the same manner for both desktop and mobile devices.
Push notifications are a trust-building tool.
One of the marketers' most significant issues today is that many customers have been conditioned to question their marketing message. By using push notifications, you'll be able to provide them with real-time information that can't be traced back to you. You'll also be able to communicate with people to let them know you're not out to get them but trying to help them instead. How powerful is that?
10 Amazing Uses of Automated Push Notifications that Will Supercharge Your Marketing Efforts
Here are ten great uses of automated push notifications that will supercharge your marketing efforts: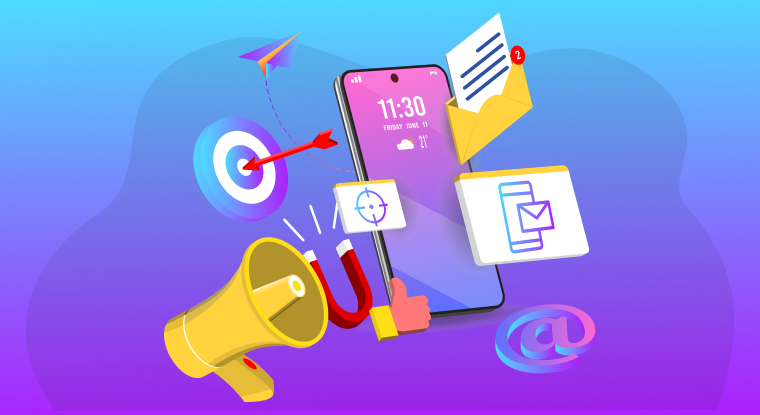 1. Push notifications are also helpful for notifying customers about exclusive deals or new products.
2. Sending timely and personalized push notifications can increase customer engagement with an app.
3. Push notification campaigns can be used in conjunction with traditional email campaigns to provide more value, generate more responses and encourage more purchases.
4. Push notification campaigns effectively increase the frequency of consumers visiting your retail stores.
5. Push notifications can reward loyal customers and encourage repeat purchases.
6. Push notifications can remind customers about items left in their shopping cart, items due for delivery, and other crucial purchase-related information.
7. Push notifications can shorten the sales cycle by getting more customers to complete more of their shopping on mobile devices before visiting a store.
8. Sending helpful push notifications after each in-store visit is a proactive way to build trust between your company and your customers.
9. Push notifications can be used to announce product recalls, exchange offers, and other critical messages that help protect you and your customers.
10. A targeted push notification campaign can be a helpful way to build the initial base of users for a new mobile app.
How to Choose Which Push Notifications Tool Fits Your Marketing Needs
Push notifications are a tool that businesses or enterprises can use. They allow targeted messages to be delivered as soon as they are sent.
This is beneficial when the company has limited visibility, such as in a large audience where most customers have not yet opened the email. Push Notifications also provide an opportunity for companies to target specific users with tailored information that is related to them.
An organization should decide whether it is possible to use push notifications or not and how it wants to use them. Below are a few things to consider when determining whether or not you can use push notifications.
The first thing that you need to understand when deciding if you can use push notifications is the user base of your app or application. This platform has different versions based on its type: native, hybrid, and web app.
Native applications are the ones that are not web-based. They often work directly on the device. They allow more customization over the application and can also provide access to push notifications, as they also provide access to email, SMS, and other ways of sending messages.
Hybrid apps are connected to an internet platform or portal. This means that you have to open your account on these platforms and allow communication from this app.
You will have access to push notifications with these platforms, but not through the native application or via email-it is linked directly within this web platform.
And lastly, there are web applications hosted on a web server, so you have no access to native applications. Although you can use push notifications, it is not something that you can customize, as the app will be built for the web, and there will be no access to native applications.
When deciding whether or not you can use push notifications, another thing to consider is the type of marketing you want to do. If it is mainly focused on email marketing, your organization should consider using native applications as they are more effective in this kind of marketing method.
Another consideration should be your users' behavior. Email is used most widely and widely among people aged 30–50 years old.
#1
Access Multiple Websites
#2
Drip Sequence Automation
#3
Create messages, notifications, reminders using built-in templates
#4
Increased Visitor Traffic
#5
Effective Audience Classification
#6
Scheduled and Automated Messages
#7
Extensive Data Analysis
#9
Unbelievable pricing - the lowest you will ever find
#10
Everything your business needs - 50 apps, 24/5 support and 99.95% uptime
Join the SaaS Revolution
All-in-One Suite of 50 apps

Unbelievable pricing - ₹999/user

24/5 Chat, Phone and Email Support