Unlocking Ways of Push Notification With A/B Testing
An A/B testing of push notifications helps you identify what users prefer. Learn how users interact with your message and how you can improve its relevance.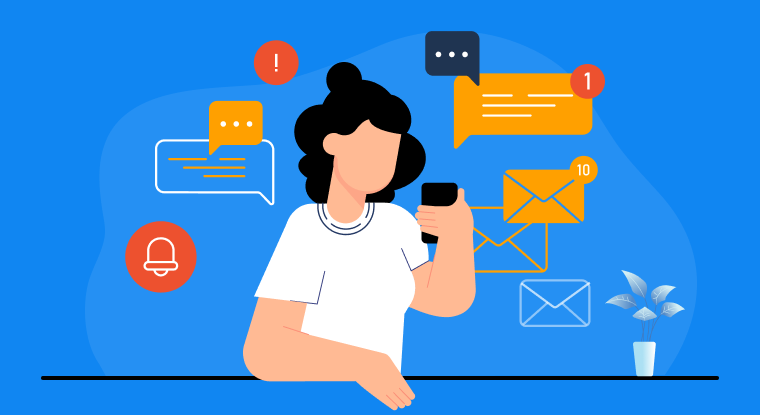 Delivering into the effective ways to use push notifications by experimenting or testing two variables is the main aim of this article; however, for the sake of our readers, it would be an imbalance to delve into it directly without giving a brief explanation of the critical components of push notifications and A/B testing. On this note, we shall be explaining what push notification entails and what is regarded as A/B testing before moving into unlocking effective ways of push notifications with A/B testing.
According to BusinessofApps, an average US smartphone user receives 46 app push notifications per day.
This statistic shows that one of the best-proven ways to attract user attention is push notifications; you, therefore, have to get it right to get the best return on investment.
What are Push Notifications?
Push notification is an in-app or web-based push messages that pops up on the screen of your mobile device or computer. Applications and software majorly use push notifications to engage users and provide more value for customer engagement.
You can enable the push notifications on your devices and disable them. The applications seek your permission to access your notification server and always send a push notification. When you grant the access, the application can send you push notifications at any time; they are mostly brief and summarized. It is not only applications that use push notifications; business organizations with a web page or mobile app can also use the push notification feature that is called mobile push notifications.
Push notification is quite different from text messages.Push notifications lead you to the application, mailbox, or websites when you click on them, while text messages direct you to your inbox.
What is A/B Testing?
As for A/B testing, it is also called split testing. It is the experimentation of two random variables, samples, or versions of a web page or page element. The purpose of this A/B testing is to display these two samples to the web visitors or device users simultaneously so that you can determine which of the experimented samples has maximum impact and yield the best result. However, some experts said you should test the variables one at a time.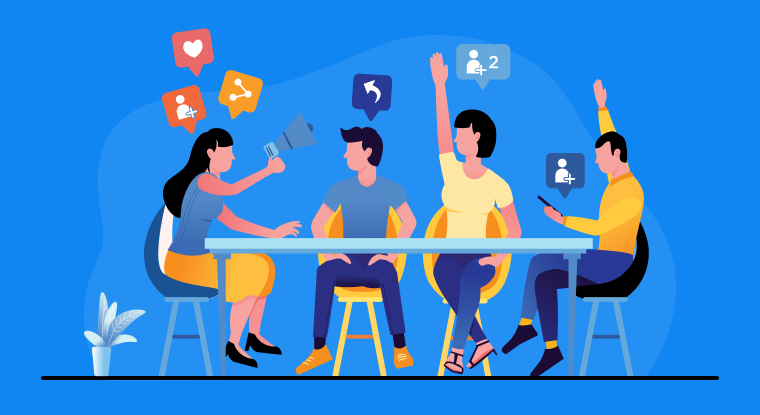 A/B testing enables you to know which technique or selection to adopt when you are in doubt and to ensure you go for the best to achieve customer satisfaction. In most cases, both models are good, but the one with the best response or usage is finally integrated into the campaign or task.
Daniel Burstein, Senior Director, Content & Marketing, MarketingSherpa and MECLABS Institute, said, "B2B Lead Gen: increased their quote requests by 262% using A/B split test.
In A/B testing, the symbol "A" refers to 'control' or the original testing variable, while the symbol "B" refers to 'variation' or a new version of the actual testing variable. The version or sample that you eventually adopt or generates the highest return is regarded as the winner.
To understand better, A/B Testing in push notification compares two versions of push notification to see which one performs better. These notifications are sent to two groups at random, at different times, or simultaneously. For example, if you have 100 subscribers, 50 users will receive Notification sample A, and another group of 50 users will receive Notification sample B. At the end of the testing period, the Notification sample with the highest clicks will be adopted.
Effective Ways of Push Notification with A/B Testing
Having examined the concept of push notifications and A/B testing, we can now move into the main point of discourse.
1. Call-to-action (CTA)
One of the effective ways to test your samples in push notifications is using different CTA (call-to-action). You can try several call-to-action phrases in your notification and see which one has more clicks. Your call to action words will prompt the customer or subscriber to take that action immediately, so you have to know which one appeals to your customers faster. CTA phrases such as click now, grab the offer, click here, and a host of others can be used to determine which of them generates a higher click-through rate.
2. Message Wording
The wording of the message is also essential in A/B testing. You can test to know whether your customers or subscribers prefer a type of word, phrase, or notification title to another. The purpose of trying the message wording is to know whether your subscribers respond better to changes in message titles, whether the response rate increases whenever you use short, punchy phrases or a long, punchy word. The best software to build and compose a catchy push notification software is the Pushninja software.
Sometimes, the customers will glance through the wordings and determine whether to open the push notifications or clear them.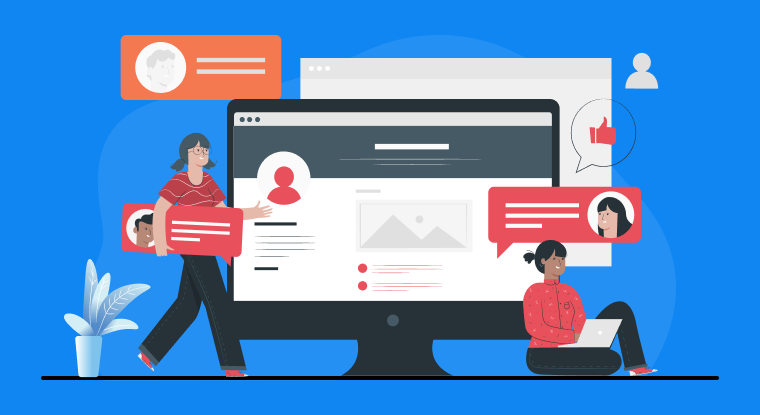 3. Use of Images
The use of images in A/B testing is in different ways. Firstly, you can use the same message content with different images in your variables; when you deploy the two variables, one is more likely to generate a better return; you can then use that variable and its image in your push notification. Secondly, you can use different text and images with different sizes, product icons, or header images. The size of the image compared to the text can also be tested. You can use the small-sized image in the shape of an icon for a sample and a large-sized image with little text for another variable in your A/B testing.
Another way is to use the image for one sample and just plain text for the other sample. That is, sample A has text and images while Sample B has just text with no image. At the end of the experiment, the one with more clicks will be adopted in your push notification.
Images are more powerful than words in push notification service. The right image could make a difference. Combining it with a short phrase might be the icing on the cake.
4. Humour
Humour is the use of a cheerful tone in your custom notifications. Humour can be a meaningful way to capture users' attention and connect with your subscribers. It can also work great with the right comic images. The reason why organizations shy from using humour or sending funny notifications is to sound formal or professional. This is a valid point, but most times, informal and friendly communication is better used to create that needed relationship. To test whether humour will work for your brand, you can use the A/B testing to create sample A; it will have funny content such as " life is easy, with our hamburger, life is easier. Grab yours now!" And another notification sample B with "The best hamburger at your fingertip. Grab it now!"
At the end of the experiment, sample A is more likely to generate more sales because that content is catchy and resonates with your brand. However, not all brands can use humorous or funny content.
This tweet by Nida shows the push notification sent by Lapse using humour to inform the user that their chatting app is still working during the global shutdown of Instagram, WhatsApp, and Facebook.
5. Timing and Moments
Timing is critical in push notifications. Your A/B testing will allow you to test different notifications using different times and moments. This way, you can figure out the best time of the day to send out your push notifications. Timing also includes the best days or moments of the day, month, or season.
A/B testing allows you to create two samples with the same content and send them out at different times. When you send out the push notifications, you'll track the push notifications using the Pushninja software; then, you can identify which timing yielded more conversion and sales. This way, you also know which set of customers would be sent a push notification and when it will be appropriate to send it to them. You don't need to choose the same timing for all your customers or subscribers; you can monitor their activity and know their individual timing patterns. With the Pushninja software, you can identify the time or moment when some set of customers open their push notifications and always send them the notifications at that period. With push notifications, you will realize that when you send the same content at a different time, they are unlikely to click on the notification.
6. Location
In A/B testing using location, you can send personalized notifications to your customers based on their site or the happenings in their location. For instance, you can send push notifications to London residents about the premier league while you send push notifications to Indian residents about the cricket league. Both testings will enable you to know which push notification suits different locations.
To know each customer's or subscribers' location and what pushes you to send, push notification tools such as Pushninja helps to collect your user data like your customer's IP address or information they've provided on order forms like their city region and country. These push notifications go to users that live in that location through simple targeting.
In summary, the best way to set up your A/B testing to improve your push notification marketing strategy is to:
Define your hypothesis; pick one of the variables or samples and test it into your hypothesis.

Identify your goals; what you tend to achieve with the testing like conversion of leads or traffic generation to measure the impact.

Run your test samples with a reliable and efficient A/B testing solution.

Check your result; which sample has more return and yielded more conversion or traffic, then learn and reiterate on the "winner" sample.
Conclusion
A/B testing in push notifications involves testing two or more variables to come up with the best. The one with the highest return on investment; that generates more leads and conversion is adopted. Every technique to be used will be tested, and that's all A/B testing entails.
To build customized and personalized push notifications, monitor the appropriate timing and individual location, schedule them, track the response and conversion generated by your push notification, software such as PushNinja developed by 500apps is the best to deploy.
#1
Access Multiple Websites
#2
Drip Sequence Automation
#3
Create messages, notifications, reminders using built-in templates
#4
Increased Visitor Traffic
#5
Effective Audience Classification
#6
Scheduled and Automated Messages
#7
Extensive Data Analysis
#9
Unbelievable pricing - the lowest you will ever find
#10
Everything your business needs - 50 apps, 24/5 support and 99.95% uptime
Join the SaaS Revolution
All-in-One Suite of 50 apps

Unbelievable pricing - ₹999/user

24/5 Chat, Phone and Email Support