11 Top Chrome Push Notifications Tools for your Website
Top 11 paid and free Chrome push notifications tools that enable users to send high performing chrome browser push notifications with efficiency and ease.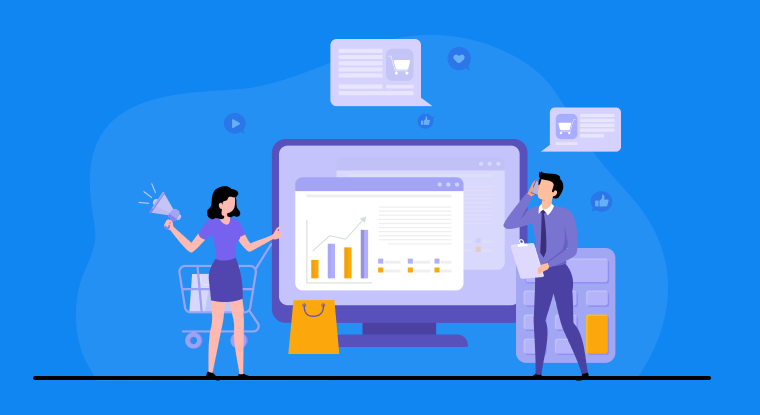 Connect with your audience no matter where they are with push notifications. When it comes to customer engagement, push notifications have emerged as one of the most powerful tools in a marketer's arsenal. Though relatively new among digital marketing tactics, push notifications have shown incredible potential.
Push notifications can be sent across any variety of devices or operating systems. While most people connect the idea of a push notification to mobile applications, this efficient marketing method has found its way into the world of desktop computing. Thus, Chrome push notifications. Not only do push notifications provide yet another means of communicating directly with your audience, but they're actually better than many other methods, including email!
CrazyEgg founder and marketing whizz Neil Patel explains how push notifications bypass algorithms.
""What's cool about push notifications is that anytime someone visits your website you can ask them to subscribe to your site. Each time someone clicks on it, you get traffic to your site,"says Patel. ""But here is the best part: not only do you not have to deal with any algorithms, but you also don't have to worry about people missing your push notification either.""
Push notifications enable you to bypass those pesky algorithms employed by social media and search engines, ensuring your audience sees every post you deliver. However, choosing the right push notification app to send Chrome push notifications is not that easy as there are thousands of options to choose from. Some of them might be better known than others, but in terms of functionality, it can be difficult to separate the more popular brands.
In order to make your selection process easier, we've created a list of the top 10 tools to create and send Chrome push notifications.
Top 11 Tools to Send Chrome Push Notifications
Check out our list of tools for sending Chrome push notifications. Most of these come with a free trial, giving you the ability to test drive the app before buying. Then, based on your brand's requirements and budget preferences, you can then opt for the paid version.
1. PushNinja
PushNinja is gaining popularity in the market. It comes with some of the best, most powerful features to support all popular browsers. It's easy to set up, and you can send opt-in notifications to your visitors with the click of a button.
PushNinja even enables SMBs to engage customers with push notifications like the Fortune 500 and send attractive push notification for website to increase engagement, conversions, along with making accurate segmentation.
Key Features:
Personalize communications
Segment subscribers
Schedule communications
Automate the workflow
Real-time updates
Analytics
2. PushEngage
With more than 15,000 websites across 150+ countries, Push Engage is loaded with features such as automatic segmentation, drip campaigns, A/B testing, abandoned cart campaigns, as well as autoresponders and trigger campaigns.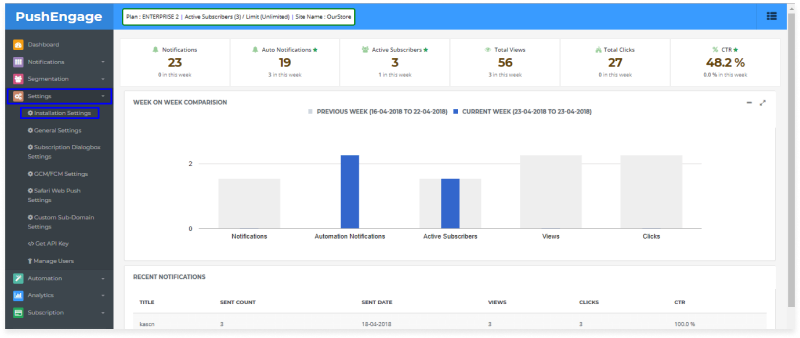 This tool supports all browsers and helps businesses reach out to customers more effectively with targeted and personalized push messages.
Key Features:
Dynamic Segmentation
Advanced analytics
User Timezones
Multi-Site/Multi-User Support
A/B Testing
3. OneSignal
Trusted by more than 1,000,000 developers and marketing strategists worldwide, ranging from startups to Fortune 500 companies, One Signal is one of the most popular tools with which to send Chrome push notifications.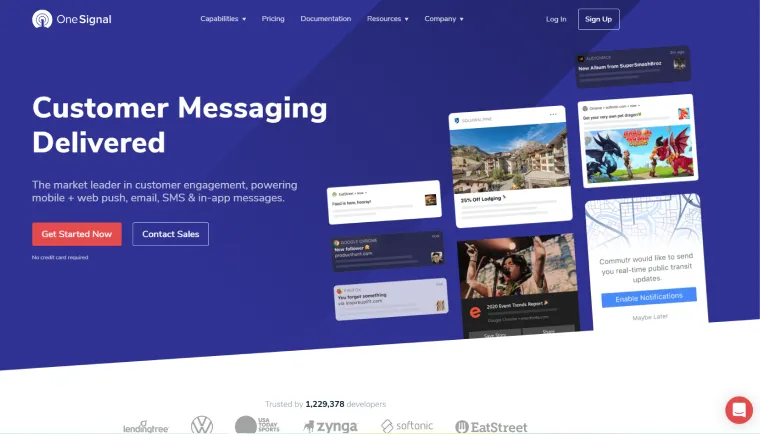 One Signal sends more than 6 billion notifications per day, and it includes features such as scheduled notifications, A/B testing, real-time analytics, opt-in customization, targeting segments, and automatic notifications.
Key Features:
Trigger notifications based on user behavior
personalized message segmentation to send them to the right audiences
Prompt delays to improve opt-in rates for notifications
4. SendPulse
SendPulse is a powerful tool that allows you to engage and re-engage with a wide array of audience segments, ranging from potential leads to repeat customers.
Used by a large number of customers around the world, SendPulse helps businesses deliver custom notifications with geo-targeting and user behavior analytics.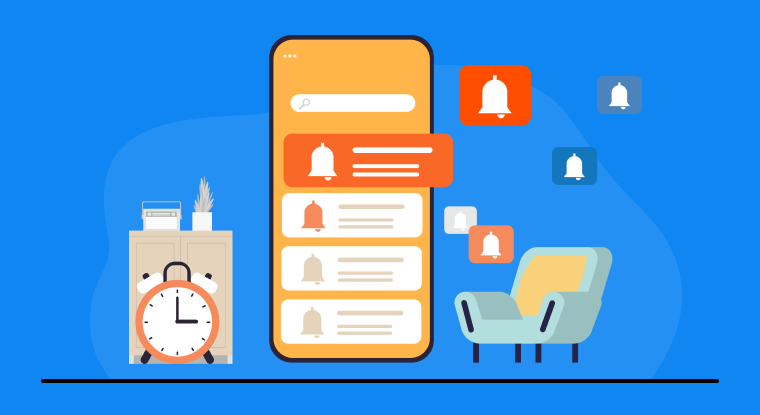 Some notable features of SendPulse include:
Custom subscription requests
Push Triggers
Bulk messages
Segmentation and personalization
A/B testing
5. WebEngage
WebEngage is another innovative push notification software. This multi-channel marketing automation platform helps send actionable web push notifications and engage with off-site users.
WebEngage supports nine communication channels. These include browser push notifications, email automation, mobile push, and WhatsApp, among others.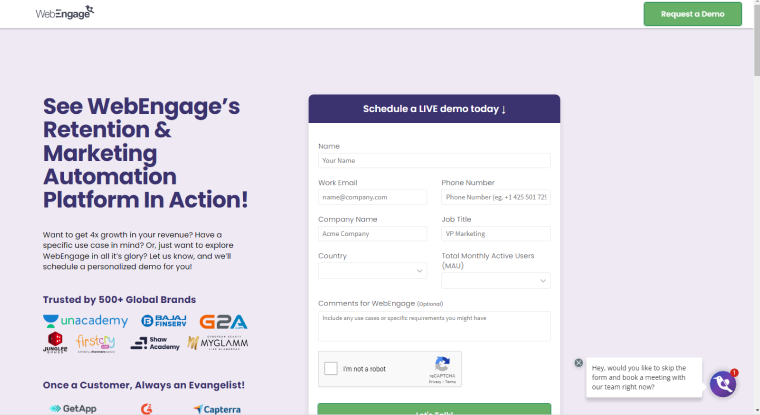 Key Features:
Engagement channels insights
Micro-segments based on real-time data
Clicks & conversion tracking
Cross-channel campaigns to interact with customers
Real-time optimization based on user behavior
6. Aimtell
Trusted by 15,000+ Brands, Aimtell helps businesses re-engage website visitors with hyper-targeted mobile & Chrome push notifications. With this tool, it's possible to gain new subscribers without requiring any information, emails, or forms.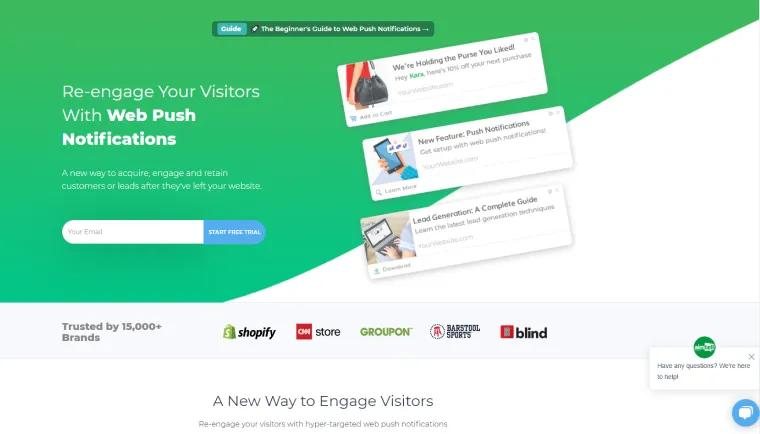 Notable features of Aimtell include A/B testing, analytics, campaign segmentation, contextual targeting, device targeting, expiry notifications, Geo-targeting, mobile notifications, notification scheduling, visual notifications, and web notifications.
Key Features:
Tailored notifications
Gain Subscribers with a Single Click
Conversion tracking
Control opt-in prompts
7. VWO Engage
With more than 6,000 customers in the likes of Lenovo, Dominos, Ubisoft, Vistaprint, and Ashley Furniture, VWO Engage is one of the most popular tools on our list to send Chrome push notifications.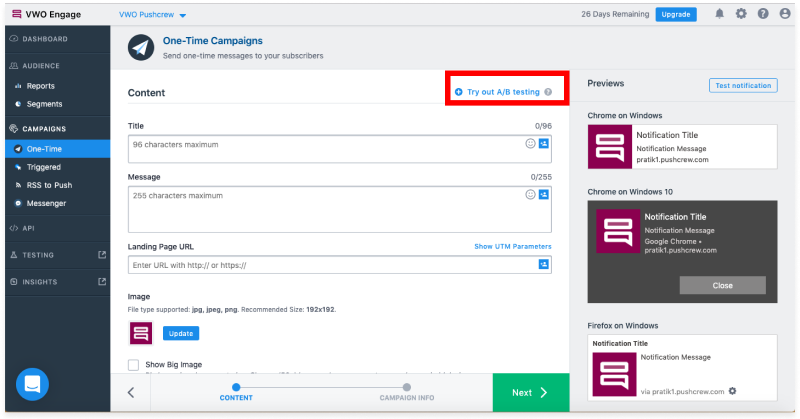 With features such as personalized notifications, custom images & designs, cart abandonment & smart campaigns, multi-website support, audience segmentation, and Facebook Messenger campaigns, VWO Engage empowers businesses to reach audiences more effectively and in real-time.
Key Features:
Segmentation based on geolocation and page visits
Engage with your customers with hyper-personalized mobile & Chrome push notifications
Customize your opt-in text
Reports and tracks each campaign
8. PushWoosh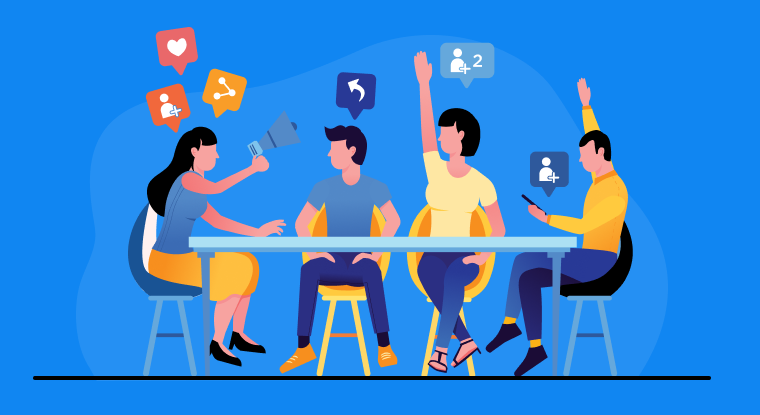 For smarter cross-channel customer engagement with mobile & Chrome push notifications, PushWoosh is the way to go. This push notification service enables businesses to send personalized mobile & chrome push notifications with rich multimedia and customization.
This tool also comes with an array of alluring features such as personalization, multi-language support, real-time statistics, location-based notifications, A/B testing, and segmentation, among others.
Key Features:
Easy and relevant notifications creator with automated features
Cross channel communication to engage with users
Deep Linking and multi-language support
Segmentation & Targeting
In-app messaging
9. Izooto
Trusted by 15,000 publishers, the Izooto push notification tool enables businesses to build, engage, and retain their audience with excellent browser and multi-language support.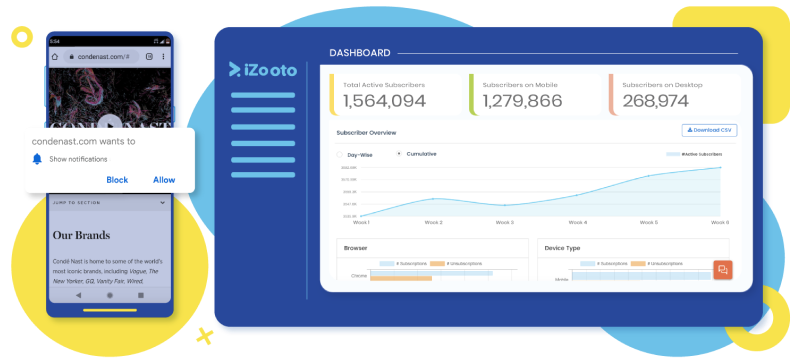 For creating a wonderful subscription experience, Izooto predominantly focuses on Small and Mid Sized Businesses and helps them engage and re-engage prospective customers with scheduled, recurring, triggered, and drip mobile & Chrome push notifications.
Key Features:
Schedules push notifications for automated messages
Retargets messages based on previous user engagement
Segment audience for timely, personalized, and actionable notifications
Trigger notifications automatically based on user behavior
10.Truepush
Truepush is an effective push notification service to rapidly increase your website traffic and conversions. We have clients from various niche industries who send more than 2 billion push campaigns per day. You can access all advanced features and send unlimited notifications for free. It supports all popular browsers chrome, firefox, opera and Microsoft edge.
Key Features:
Intelligent Segmentation
RSS to Push
Triggers
Monetization
Customize opt-in styles & designs
Schedule notifications
User interaction
11. Wigzo
And last but not least, Wigzo. This is one of the most excellent marketing automation suites on the market, specializing in email services and mobile push notifications.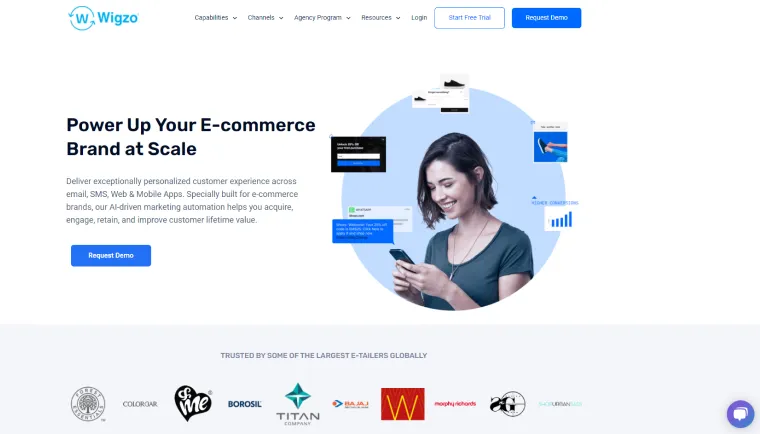 Features such as campaign segmentation and personalization, real-time communication, contact management, and abandoned cart notification, etc., help businesses communicate relevant offers and reminders to customers in real-time, resulting in increased exposure and sales, as well as customer retention.
Key Features:
Creates unified and personalized campaigns
Testing & Optimization on every action
Builds rule-based triggers for engagement
Schedules personalized push notifications
Transform static content into personalized experiences
Conclusion
'These are some of the best push notification providers to power your Chrome push notifications campaigns. With the right tool and a solid plan, you can boost customer retention, sales, and engagement.
If you're in the market for an easy-to-use app that simplifies Chrome push notifications, try PushNinja by 500apps, a platform that allows you to plan and carry out the entire push notifications strategy in minutes. And, with a free 30-day trial to PushNinja, you have nothing to lose.
#1
Access Multiple Websites
#2
Drip Sequence Automation
#3
Create messages, notifications, reminders using built-in templates
#4
Increased Visitor Traffic
#5
Effective Audience Classification
#6
Scheduled and Automated Messages
#7
Extensive Data Analysis
#9
Unbelievable pricing - the lowest you will ever find
#10
Everything your business needs - 50 apps, 24/5 support and 99.95% uptime
Join the SaaS Revolution
All-in-One Suite of 50 apps

Unbelievable pricing - ₹999/user

24/5 Chat, Phone and Email Support