Tips to Increase Engagement eCommerce Push Notifications
Tips that will enable you to send personalized eCommerce push notifications to targeted audiences to boost traffic and increase conversion.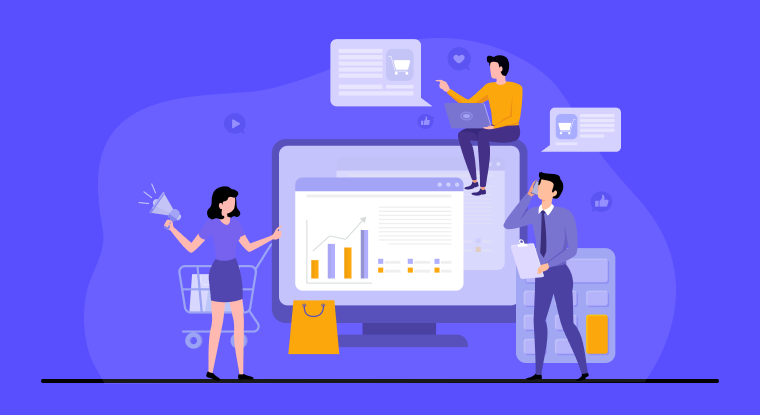 For any e-commerce website, the primary objective is to connect with customers and encourage sales through great design and appropriate content. Content and messaging are where personalized push notifications come into the picture. Personalized push notifications or custom notifications have now become part of the marketing landscape because they get new customers engaged and result in conversions.
Personalizing your content is crucial to boosting your marketing efforts. Consumers have more options than ever before. They no longer react to monotonous content that's mass distributed. Personalized push notifications work because they put the customer (or client) first.
Though it's not necessarily deserved, push notifications have somewhat of a bad reputation. Some brands refuse to embrace the method because they're afraid of turning customers away. A recent study by Localytics cites a lack of relevant messaging as being the biggest problem.
"Over half of the survey respondents found push messages to be 'an annoying distraction,' which is not a surprise.", says Caitlin O'Connell, Marketing Research Analyst at Localytics.
The answer to this unwelcome reputation is personalization.
With a bit of consumer research, personalized push notifications can propel your campaigns to new heights. They only become a problem when you dive in without a plan. And so, in this article, we discuss how to use personalized push notifications to offer limited sales, boost engagement, send relevant messages, design drip campaigns, and more.
Here's a guide that will be helpful for e-commerce website owners to increase conversions by using personalized push notifications
Steps Increase E-commerce Website Conversions With Push Notifications
Here are the steps:
1. Send Relevant Messages to Target Audience
Identify your audience's main subject of interest and send push messages that are relevant to their particular passion, goal, or object of desire. If they prefer reading about food articles, then send relevant announcements to them about fresh content. Relevance is the key that will give you more on-page time and traffic that results in positive conversions.
2. Offer Limited Sales
You have probably noticed that many shopping apps like Myntra announce limited offers and flash sales that last a limited period of time. Customers are excited by these pushes to buy because they appeal to their sense of urgency. When users hear such discounts through push notifications, it can snap their attention. The increase in activity and engagement leads to conversion.
3. Make Re-engagement Easy
The amount of money spent on getting a new customer is greater than re-engaging a former customer. Ecommerce websites should have special personalized push notification campaigns that target repeat customers. This brings traffic to the website and has a positive impact on conversion numbers. Personalized push notifications can remind users why they filled their shopping carts to begin with.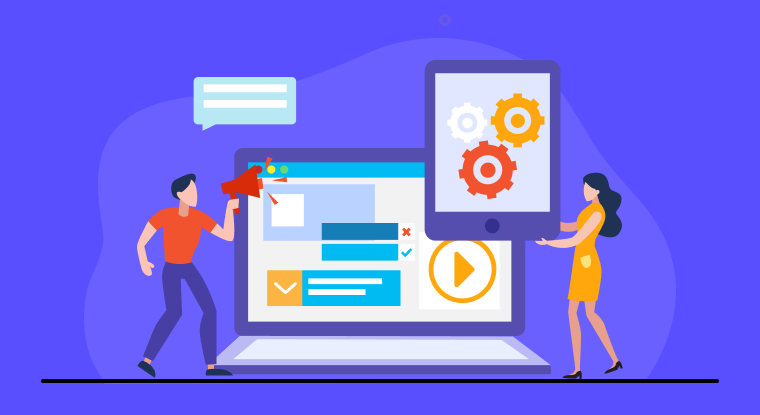 4. Send Drip Notification Campaigns
Many e-commerce business owners have a hard time finding new customers. It's a best practice to send drip campaigns to acquire new customers. You can send such drip notifications based on your user's behavior such as by pages they browsed or items they added to their cart.
5. Inform When the Product is Back in Stock
When a customer is on the purchasing page of Amazon and, all of a sudden, the product is out of stock, a push notification for website is sent to the customer informing them that they can be notified when the product is back in stock. This makes the customer feel happy and satisfied with the service and convenience your site provides.
6. Set Up Browser Abandonment Notifications
Many times on an e-commerce website, a customer shows interest in the product and leaves the page without purchasing it. In such scenarios, a push notification can be sent to simply remind the potential customer about the purchase they are ready to make. This will create renewed interest in the customer, and they are more likely to purchase it with a little more consideration.
7. Personalize
Sending custom messages created using personalization tool through push notifications can recommend personalized results like products or service packages that guide users directly to the checkout page. This can be useful for capturing traffic and customers who have unique interests in a category of product and who are engaged by the shopping experience.
8. Monitor the Timing of Your Notifications
For every push notification, timing is a critical factor in whether or not your content and offer is effective with the target audience. For these notifications to succeed, they must come at an appropriate and convenient time for the user to browse and buy.
"When you consider the fact that over 35% of push notifications are generic 'broadcast' blasts to all users, it's easy to see that a lack of relevancy plays a major role in this perception.", says Caitlin O'Connell, Marketing Research Analyst at Localytics.
Conclusion
Personalized notifications can make all the difference for your customer's experience of your website. The shopping experience can be cultivated, renewed, and recharged by the right messaging at the right time. In such a competitive landscape, you can't afford to be just another online store. Take risks and think outside the box in order to stand out from the competition. When used correctly, push notifications offer a direct line of communication.
Personalization comes down to the quality of the data. Consumer research has come a long way in recent years, and it's imperative that your content take into account the various styles, interests, and opinions that make up your consumer base. The push notification software has also come far, and automated features can streamline your workflow and add a boost to your productivity.
It's important to find the app that works best for your brand's unique needs and challenges. You know your business better than anyone else. So, take your time making this decision. Take advantage of free trials and basic plans that allow you to test drive the software before you buy. PushNinja by 500apps, for example, offers a free 30-day trial and comes with all the tools you need to get started with high-performing push notifications.
PushNinja encourages you to optimize your shopping experience by monitoring the performance of your campaigns, and by delivering them with speed and consistency.
Check out PushNinja and start your free trial today.
#1
Access Multiple Websites
#2
Drip Sequence Automation
#3
Create messages, notifications, reminders using built-in templates
#4
Increased Visitor Traffic
#5
Effective Audience Classification
#6
Scheduled and Automated Messages
#7
Extensive Data Analysis
#9
Unbelievable pricing - the lowest you will ever find
#10
Everything your business needs - 50 apps, 24/5 support and 99.95% uptime
Join the SaaS Revolution
All-in-One Suite of 50 apps

Unbelievable pricing - ₹999/user

24/5 Chat, Phone and Email Support