Push Notifications: Guide to Customer Engagement Platforms
Push Notification is a new way to engage your customers. A guide to this new customer engagement platforms helps in increasing conversions.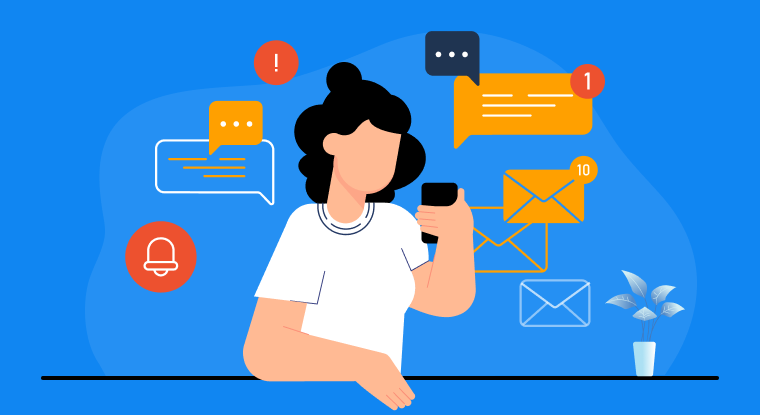 In today's competitive marketplace, customer engagement plays a critical role in ensuring growth. If you operate an online business, the importance of a solid customer engagements platform is even greater, as it directly impacts your variables such as website ranking, traffic, customer reviews, and most importantly, the bottom line.
Push notifications are relatively new to the marketing scene, and they've developed somewhat of a bad reputation for being just another annoying way for brands to intrude.
However, when used correctly, push notifications facilitate growth by enhancing a brand's existing customer engagement platform.The push messages can boost key performance indicators (KPIs) like customer renewals, repeat purchases, and customer retention. They present a tremendous potential to engage and re-engage your customers.
"Push notifications represent a great way to communicate with your audience," says marketing guru Neil Patel.
According to a study by Localytics, 52% of smartphone users have push enabled on their devices, and these custom notifications can be used to benefit businesses in the following ways:
Directing users to your social media channels
Promoting products and services (especially special offers)
Building trust and brand reputation by delivering valuable content
Engaging users who aren't currently on your site
Restoring abandoned carts for e-commerce applications"*
Push notification campaigns provide insightful data into the minds of your consumers.
In this post, we'll talk about push notifications and how well they transform customer engagement platform.
What are Push Notifications?
Push notifications are brief, clickable message updates that an app or a website delivers to its users or subscribers even if the respective app or website is not active on the user's device. It should be noted that the push notification for website are not similar to in-app notifications. In-app notifications pop up only when it is triggered by an existing application on a particular mobile device. On the contrary, a subscriber can receive browser push notifications through browsers on any device.
Regardless of types of notifications, the push notification is a powerful customer engagements platform that enables instant, automated, and direct communication between a brand and its audience.
Transform Your Customer Engagement Platform With Push Notifications
Push notifications are a relatively new digital marketing channel compared to others such as social media, newsletters, and SMS marketing. These nifty little messages, however, have proven to be extremely useful for obtaining customer renewals and repeat purchases.
If you're not making full use of push notifications, it's high time to transform your customer engagement platform.
Why the urgency?
Many of your competitors are likely overlooking the importance of push notification service. With proper planning, push notification campaigns can give you a clear advantage over competing brands who've not yet embraced them.
Push Notifications Enhance the Customer Engagement Platform With Benefits that Include:
Ease of opt-in and opt-out for notifications
No need to share any personal information to subscribe
Instant communications & delivery
Data collection & analysis
Optimization & personalization
A solid strategy is a key to creating mobile push notifications that don't annoy users and turn them off of your brand.
Type of Push Notification Campaigns
Push notifications serve a variety of purposes, and they vary depending on the use case and business vertical.
Some of the most common types of push notification campaigns include:
Cart abandonment
News alerts
Holiday discounts and sales
Job updates
Geo-targeted messages
Benefits of Push Notifications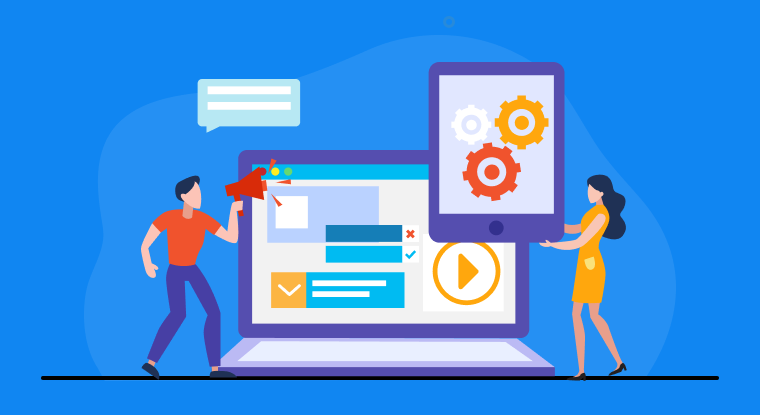 Push notifications enable you to communicate with your audience in a more direct and unrestricted way than ever before.
With push notifications, you can enjoy direct access to your audience even when they are not using your app or active on your site
Push notifications enable you to drive real-time traffic on mobile apps and websites to boost reach and engagement
eCommerce websites and apps can drive more sales using push notifications specifically targeted to particular triggers or target segments
Leverage push notification software data to conduct consumer research and use that data to optimize future campaigns
Deliver urgent and timely notifications including updates about new product launches that the user can access with one click
Add value to the user experience to increase loyalty and retention
Boost brand visibility to attract new users
Boost the performance and ROI of current and/or future paid campaigns
Key Elements of a Successful Push Notification Strategy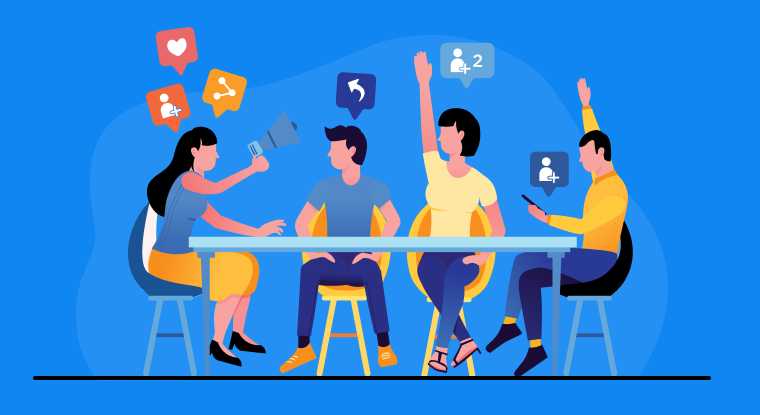 It's true that push notification tool is a powerful customer engagement tool. But, in order to leverage its true potential and avoid turning customers away from your brand, you should develop a solid strategy backed by consumer research, as well as personable and personalized content.
Some key elements of a successful push notification strategy include:
1. Compelling Content
Make your content crisp, concise, and to the point, and develop it with your target audience in mind. Remember, compelling content is not necessarily advertising copy. Create persuasive copy for the push notifications, and include catchy one-liners and CTAs. Make sure the message you're conveying is tailored to individual needs and preferences for a better user experience.
2. Make Use of Existing Subscriber Base
Do you already have a good number of email subscribers? If so, consider leveraging your contacts list to jumpstart your push notification campaigns. Embed a link within your newsletter that leads to a page that triggers a push notification permission prompt.
3. Send the Right Kind of Notifications
A successful push notification app strategy is one that sends engaging and eye-catching content to users who want or need it most at that time. To find out the most effective type of push notifications for your users, consumer research and A/B testing can provide invaluable insight. Above all else, don't be afraid to take chances and think outside the box when creating content for your consumers or clients.
4. Segment and Customize
Personalization is paramount. Instead of sending out the same message to all of your subscribers, make push notifications personal, contextual, and timely. To do this, you must first segment your customers based on consumer data and shared traits. Then, send specific notifications to the right segment to boost engagement.
Don't be afraid to take chances and think outside the box when creating content for your consumers or clients.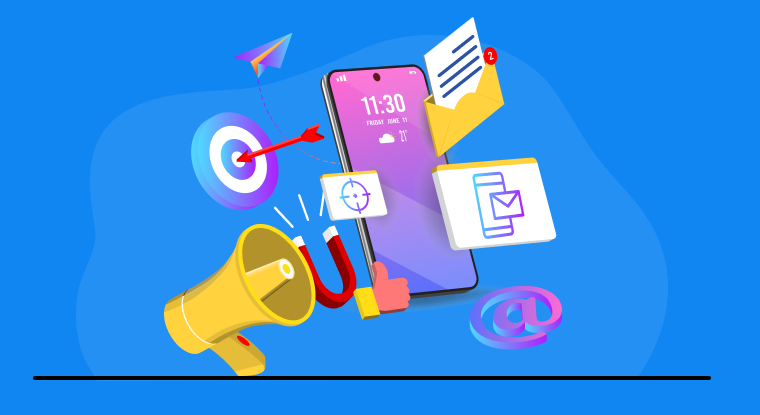 Conclusion
Push notifications are a winning customer engagement platform for any business. If you have a good understanding of your target audience and their behavior, push notifications can become an excellent source of revenue.
When selecting a tool to manage your push notification campaigns, it's important to test drive as many solutions as possible before committing. You understand your brand and the unique challenges it faces. Incorporate this knowledge into selecting a tool that works best for your situation.
For brands looking for a cutting-edge customer engagement platform through efficient push notification providers that's easy to master, PushNinja, by 500apps, offers a free 30-day trial. Marketers from all industries are leveraging the power of PushNinja to increase KPIs across the board. It enables you to schedule browsers notifications in advance and plan your strategy to target specific audiences. Automation features help streamline your workflow and give you more time to focus on growing your brand.
#1
Access Multiple Websites
#2
Drip Sequence Automation
#3
Create messages, notifications, reminders using built-in templates
#4
Increased Visitor Traffic
#5
Effective Audience Classification
#6
Scheduled and Automated Messages
#7
Extensive Data Analysis
#9
Unbelievable pricing - the lowest you will ever find
#10
Everything your business needs - 50 apps, 24/5 support and 99.95% uptime
Join the SaaS Revolution
All-in-One Suite of 50 apps

Unbelievable pricing - ₹999/user

24/5 Chat, Phone and Email Support