5 Tips to Create a Successful Drip Campaign
A Push notification's drip campaign is one of the most effective ways to grow your website traffic. Here are five tips to create a successful drip campaign.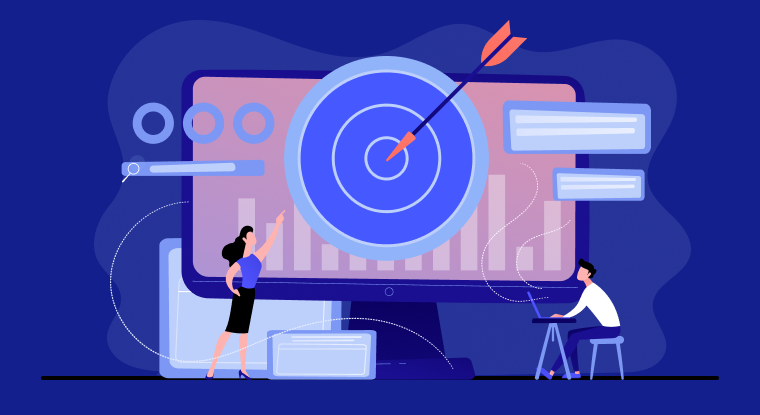 Gaining and retaining customers can be difficult, irrespective of the business niche. There is a reason businesses spend a fortune on marketing strategies to grab a substantial market share—yet, gaining customers is only a part of the equation. Strife market competition makes customer retention as important as winning them. A drip campaign, if done right, is one of the most efficient, cost-effective, and engaging marketing tools. A well-run drip campaign guarantees customer retention in a competitive industry.
What is a Drip Campaign?
A drip campaign is an automated marketing and communication strategy that involves a business sending a series of push messages to prospective clients to provoke a response. While the drip campaign is very similar to email marketing, it differs because it isn't restricted to emails. A drip campaign features autoresponder software designed to message prospective customers based on defined rules.
How to Create a Drip Marketing Campaign in 10 Steps
Follow these simple steps to create a successful drip marketing campaign without requiring input from experts:
1. Be goal-oriented:
Like most things in life, it is counterproductive to begin a drip campaign without a clear and specific goal. Whether you want to sell more products, educate prospective customers on your products, sell your expertise, or build a lasting relationship with customers, setting a clear goal is the first baby step, Way before getting started with a push notification.
2. Know your audience:
Identifying your audience allows you to customize your drip campaign based on key variables applicable to them.
3. Make some plans:
It would help if you planned your drip campaign with these goals in mind from the onset. At this stage, determining the number of emails or custom notifications to send and how to measure the campaign's success comes at this stage.
4. Be valuable:
The chances are that you have once reported an email, either in the form of unsolicited ads or a newsletter, as spam. I bet you wouldn't report or block any email if you found it valuable. An effective drip campaign must be geared toward offering value to prospective customers, or it won't elicit any positive response. Prospective customers will find campaigns featuring white papers, research, industry events, trends, and blogs valuable.
5. Customer-centric:
Successful businesses have one thing in common, they are all customer-centric. It would be best to tailor your campaign to your customers' needs.
6. Build trust:
One of the end goals of every marketing and communication strategy is trust. A customer-centric drip campaign must inspire trust in your business capacity and ability to deliver quality services or products.
7. Emphasize relationships:
Showing prospective customers that you genuinely care about them and are not just after their money will win you customers. Build relationships by setting your campaign to show you genuinely care. You can send them traditional greetings, birthday messages, and promotional messages known as push messages.
8. Personalization:
The importance of personalizing drip messages cannot be overemphasized. Everyone appreciates a personal touch to the message they receive. Keep the messages conversational and utilize sales language sparingly. Ensure that you include a call to action in your message.
9. Launch your drip campaign with the best autoresponder software:
Several autoresponder software on the market. The best ones feature reliable delivery and auto-responding functionality, email analytics, and robust customer support.
10. Analyze your campaign:
This gives you a full glimpse of the drip campaign. It enables you to track its performance and efficiency during and after the campaign.
How to Implement a Drip Campaign on Your Website
The easiest way to create a drip campaign is through a professional website. The first step is to locate the tool's dashboard. The dashboard features the customer management area, where you will find the automation button. Click on the automation button and select the multistep automation option, which allows you to create a drip campaign based on selected triggers.
Why you should choose an untargeted Drip campaign for your Marketing strategy While targeted drip campaigns are generally preferred over untargeted ones, untargeted drip campaigns are not without their merit. It effectively boosts brand engagement, loyalty, cross-industry brand promotion, and awareness.
Another upside of using the untargeted drip campaign lies in its relative affordability. If you are running on a budget, you may want to take this road less traveled to convert prospective customers to long-lasting paying customers.
Conclusion
While drip campaigns are necessary for improved customer engagement and interaction, you need other exciting solutions for business development. PushNinja by 500apps (https://500apps.com/) is one such solution that would let you build and run an effective drip campaign with all its advanced features.
#1
Access Multiple Websites
#2
Drip Sequence Automation
#3
Create messages, notifications, reminders using built-in templates
#4
Increased Visitor Traffic
#5
Effective Audience Classification
#6
Scheduled and Automated Messages
#7
Extensive Data Analysis
#9
Unbelievable pricing - the lowest you will ever find
#10
Everything your business needs - 50 apps, 24/5 support and 99.95% uptime
Join the SaaS Revolution
All-in-One Suite of 50 apps

Unbelievable pricing - ₹999/user

24/5 Chat, Phone and Email Support