7 Perfect Perks of Enabling eCommerce App Push Notifications
Enabling ecommerce app push notifications improves your app's customer engagement, boosts loyalty, increases sales, and helps reduce churn.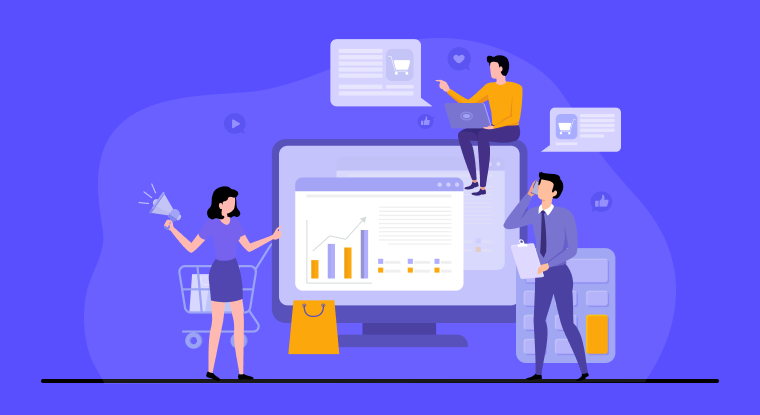 Customers have a lot of options to choose from, so you must offer them the best possible experience. Push notifications are a powerful tool to help eCommerce businesses increase engagement and conversions. There are countless benefits to enabling push notifications for your eCommerce app.
Use push notification app to increase customer engagement.
Let's Look At These Seven Perfect Perks Of Enabling E-Commerce App Push Notifications:
1) Usability
Push notifications are one of the quickest and easiest ways to communicate with your customers. They aim to improve the usability of your eCommerce app by making it easier for customers to find the information they need. Users of the app can easily enable or disable them with a simple toggle, and they provide information that is easy to digest. They can also quickly and easily access information or perform actions without having to open the app.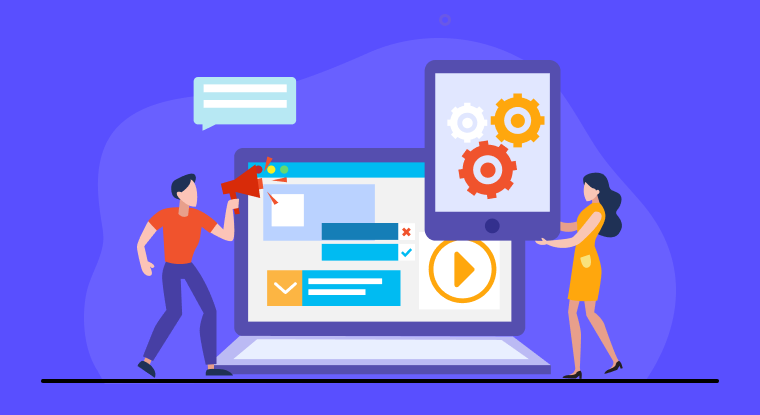 The benefit of usability makes your app more user-friendly and increases engagement overall. Thus, it's best to view push notifications as a great way to improve the user experience of your eCommerce app and enable them.
Use push notification software to automate your push notifications using drag and drop builder.
2) Personalization
From customer names to favorite products and other relevant information, push notifications allow you to personalize the content that your customers receive on a daily basis. This means that you can send them messages about products or services that they are interested in. Many eCommerce businesses can also use push notifications to send special offers or discounts to their customers. With this, you can create a more engaging and customized experience for the customer. As a result, push notifications are an excellent strategy to promote client loyalty and increase sales.
Use personalized notifications to increase engagements
3) Retargeting Opportunities
Push notifications can also be used as a powerful retargeting tool. By sending notifications to customers who have not interacted with your app in a while, encourage and entice them to come back and use your app again. Customers may be reminded about products they've left in their shopping cart through push notifications as well. By retargeting people who have previously had and shown interest but haven't in a while, eCommerce shops can reignite the spark and get a sale.
4) Remarketing Strategies
Aside from retargeting, remarketing is also possible with push notifications. This is because they are interactive and used to deliver customized content to customers based on their location, demographics, and purchase history. This is quite an excellent way to increase the likelihood of customers returning to your app or website. Remarketing is a powerful marketing strategy that helps you reach people who have visited your website or mobile app but did not convert into a customer. This strategy can be very effective in driving conversions and can be used in conjunction with push notifications to create a more targeted and effective marketing campaign.
5) Higher Customer Engagement
Push notifications can help increase customer engagement by providing customers with timely and relevant information. This can include updates about new products, special offers, or even reminders about upcoming events. By sending timely and relevant information, you can keep customers engaged with your eCommerce app or website for a long time.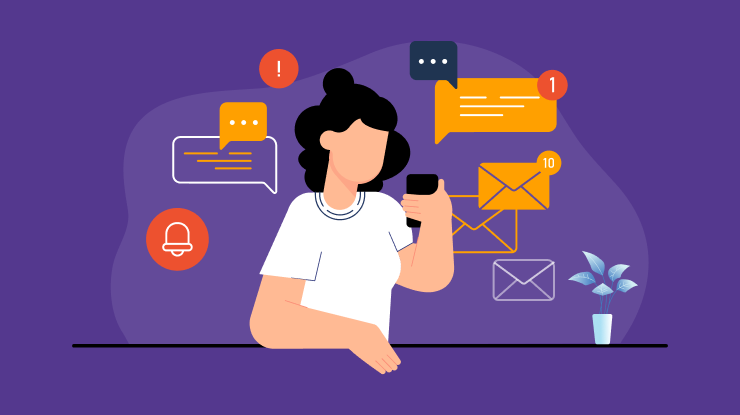 Overall, push notifications are a fantastic way to increase sales and engagement. By providing customers with timely and relevant information, you can encourage them to return to your app or website. Additionally, push notifications can be used as a powerful retargeting tool to increase sales.
Use push messages for Notifications to increase customer Engagement.
6) Real-Time Customer Reach
Unlike other marketing channels, push notifications can be used to reach customers in real-time. This is essential for time-sensitive messages or announcements regarding events, occasions, and sales. Real-time communication is a major advantage over other marketing channels such as email or social media, which may often take hours or days to reach customers. It enables you to communicate with clients more likely to result in a sale or lead by sending timely, pertinent communications too.
7) Boost in ECommerce Results
Push notifications can increase conversion rates and boost sales in eCommerce applications. They can be used to announce special sales and promotions or to remind customers of items they have left in their shopping carts. In addition, push notifications can be used to recommend similar or related products to customers based on their past purchases. The return on investment that eCommerce businesses can get from utilizing push notifications is note-worthy.
Use push notification to create a relationship with customers
Conclusion
As you can see, when push notifications are used correctly, they contribute a number of advantages to your business. It is clearly a powerful marketing tool that can be used to increase engagement, conversions, and sales, providing a major boost to your business. Looking for push notification service? Push notification software PushNinja by 500apps can help you communicate with your audiences and boost engagement.
Try it out now!
#1
Access Multiple Websites
#2
Drip Sequence Automation
#3
Create messages, notifications, reminders using built-in templates
#4
Increased Visitor Traffic
#5
Effective Audience Classification
#6
Scheduled and Automated Messages
#7
Extensive Data Analysis
#9
Unbelievable pricing - the lowest you will ever find
#10
Everything your business needs - 50 apps, 24/5 support and 99.95% uptime
Join the SaaS Revolution
All-in-One Suite of 50 apps

Unbelievable pricing - ₹999/user

24/5 Chat, Phone and Email Support