Ways to Improve Website Engagement with Push Notifications
Push notifications are a great way to engage your customers and keep them coming back. Here are 10 ways to use push notifications to improve website engagement.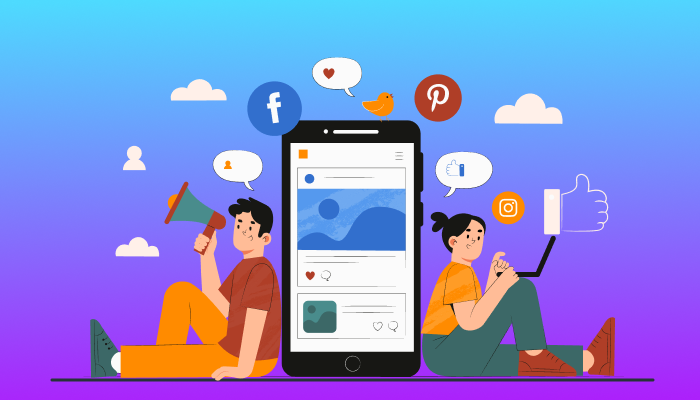 Web Push Notification is not new, and it's been around for at least a couple of years now. Nevertheless, many people don't know what that means when they see it on their mobile phones or tablets.
Web push notifications are brand-specific content messages that pop up in a user's browser. These messages are programmed to appear on the user's browser either on their mobile devices or web version even if they're not viewing that brand's website at the time.
Web push notifications also allow a user to be notified of critical brand-specific messages with one tap away instead of having to check in several places on their device.
Web push notifications are user-specific, like the mobile app push notifications (but not applicable to applications). The user can prioritize them if they feel it is essential.
What is Web Push Notification Marketing, and Why is it Important?
Web push notification marketing is an advertising strategy whereby companies and businesses inform their target audience about their services and products via browser notifications on an array of devices. This approach is also known as app push notifications or mobile push notification marketing.
Web push notification marketing is based on software programming that uses the latest XML file format and HTTP/HTTPS protocols to deliver information in real-time. These messages can be quickly sent directly to a target audience, allowing businesses to reach out instantly when it matters most.
The open nature of this approach also enables service providers to send information via browser notifications immediately without needing their subscribers' approval or even bothering them if they are not interested.
Push notifications can be sent to a smartphone, laptop, tablet, smart TV, and any other connected device that runs a browser. Push notification ads include those delivered on social media websites like Facebook and Twitter; they are delivered in-app without installing an app in the first place.
The most crucial point here is that this form of marketing has become increasingly popular since its introduction and has taken off to help businesses reach potential customers on the go via push notifications.
This marketing technique is becoming more and more prevalent in technology due to its ability to deliver high engagement rates.
As a business owner, you must be aware of this marketing strategy's importance and potential capabilities. Sufficient knowledge on this subject will help you establish a solid and beneficial relationship with your customers, increasing your brand value.
Push notifications are an effective way to keep your users engaged. If you choose to deliver them, you can leverage a mobile app's authenticity and may have content. Consider a legal case where a disaster occurs, and users need relevant information about what to do next. A sign-up form can be sent to all of your followers immediately.
This is how push notification marketing is valuable and beneficial for businesses today. You must understand how push notification marketing works before going into this article in more detail.
How Do Web Push Notifications Work and What Make Them Different from Other Marketing Techniques?
As stated above, web push notifications are usually sent out after it has been determined that a person who is interested in the message has typed in some form of your brand's URL.
With web push notifications, once that URL has been entered into the browser bar or other targeting mechanisms on a website, your brand will send out new content messages to that particular device.
If sent out in the morning, Web push notifications can provide a user with a snippet of news, such as the news of the day, or it could be a promotion that you might be having at your location or online. Suppose a user has already visited your website. In that case, it is possible to send out promotional web push notifications that will encourage them to revisit your brand's website based on new information or new content.
Typically, web push notifications are different from other marketing techniques because of their accessibility. They are immediately accessible, and this can be a huge advantage when your brand wants to urge a user to get in contact with you or do some other sort of action immediately. This would not be possible if the user visited your website to see the message—it might be too late by that time.
10 Ways Web Push Notifications Can Improve Your Website's Engagement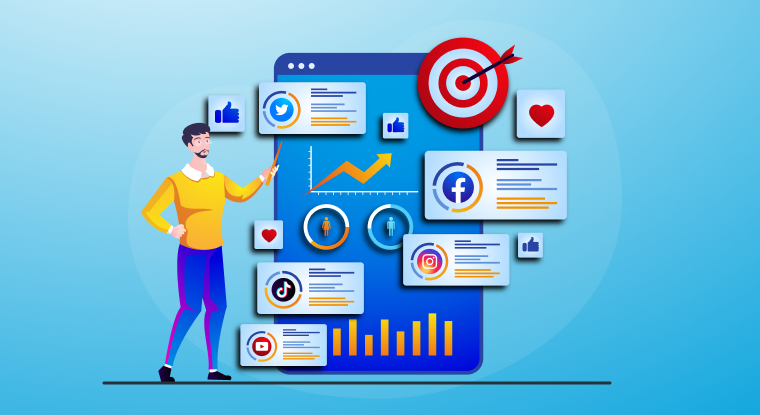 1. Push Notifications Provide a Consistent Newsletter. You can specify whatever content you want your notifications to deliver. This means they'll be paid regularly and send out specific messages when your site has been updated on the web or it has new content.
2. Push Notifications Provide New Content for Your Site. Email and pop-up notifications are great for sharing new blog posts or news items, but that's about all you'll get out of them without telling the push service where your readers can go next. With push notifications, however, it's possible for a reader just reading an article from your site to automatically be directed to other parts of your website, depending on what information is relevant.
3. Push Notifications Help You Get Better Content. If you're the blog owner and want to include a recommendation at the end of each post, you can't just send an email or pop up a message on your site. With push notifications, though, you can send each reader to any page where a particular piece of content has been posted. This lets your site's readers be more proactive about what information they want to see on your site, rather than just allowing them to read everything published.
4. Push Notifications Maintain Your Site's Privacy Push messages are very targeted compared with traditional forms of communication on the web. A pop-up that appears on a site might appear for all readers, but with push notifications, you only have to get the reader to grant permission for that specific push message to deliver it. This gives readers more control over which messages they see and what information is shared about them. It also helps keep the website owner from sharing information about his readers without their permission.
5. Push Notifications Are a ""Site Tool."" Push messages are essentially another tool within your website's interface. They can make a more substantial impact than just featuring regular newsletter content alongside your site's blogs and pages if they're sent at the right time.
6. Push Notifications Provide a Strong Feedback Loop. The more often your site is updated with new content, the better it will be for your readers. They'll like you more if you provide them with a steady stream of further information and updates because then they'll know what to expect from you on any given day. In contrast, if you only update your site every few months, then readers might feel like they're in the dark about everything that's going on inside your business or blog.
7. Push Notifications Are Easier to Send Than Email. Email can be abused by email spamming providers and email clients alike, whereas push notifications are easier to use and manage than their famous counterparts.
8. Communicate with users on their terms. ""Push notification"" is often used as a synonym for ""mobile notifications,"" but it doesn't have to be. Web push notifications are just like SMS or email messages, except they only go to desktop and laptop users who have their browser open or app running: no buzzing, no vibrations, no nothing. You get alerts right in front of you whether you're playing a round of Candy Crush Saga or watching the latest viral video on YouTube; it doesn't matter what you're doing at the time as long as your screen is active in some way.
9. Give users highly-targeted information. One of the best things about web push notifications is that you can give users highly-targeted information: they'll only see it if they're interested. You can send your email subscribers healthy recipes and new workout tips if you're a fitness guru. If you're an interior designer, don't be afraid to send out targeted ads for certain types of furniture or a specific color palette.
10. Build anticipation and excitement in your customers. It's not enough to say, ""Hey, we have the stuff to tell you. It would help if you pushed notifications to keep customers engaged and build excitement about upcoming sales and promotions. This will help to enhance customer retention.
How do Software Companies Use Web Push Technologies in their Marketing Strategies?
Market trends for software companies show that mobile marketing, which pushes notifications explicitly, is rising, and marketers are incorporating this strategy into their strategies. As mobile devices become more and more common, so does the need for better content delivery.
A recent survey about people's attitudes towards push notifications was carried out, and 56% of the questioned people said they wanted more relevant and timely information from companies.
This shows how important push notifications are to consumers. Although not all industries embrace this type of content delivery, software companies invest in it as part of their marketing strategy.
A software company may use web push notifications to provide its users with real-time information about their products, updates about releases, etc. Web Push Notification is also an excellent lead generation tool for software companies that offer subscription services. This marketing strategy helps increase the number of customers by adding subscribers through phone numbers that have opted in to receive such notifications.
Using these marketing methods can help a user gain interest in your product, thereby increasing your reputation and trust. It helps build a relationship with your customer. The customer is more likely to become a repeat customer and will recommend your product to their friends, family, and colleagues.
Companies can expect these customers to upgrade from a basic version of their product to an advanced one, which can be great for profits.
#1
Access Multiple Websites
#2
Drip Sequence Automation
#3
Create messages, notifications, reminders using built-in templates
#4
Increased Visitor Traffic
#5
Effective Audience Classification
#6
Scheduled and Automated Messages
#7
Extensive Data Analysis
#9
Unbelievable pricing - the lowest you will ever find
#10
Everything your business needs - 50 apps, 24/5 support and 99.95% uptime
Join the SaaS Revolution
All-in-One Suite of 50 apps

Unbelievable pricing - ₹999/user

24/5 Chat, Phone and Email Support