Mobile Push Messages: Necessity For Mobile App Marketing
Mobile push notifications are a necessity for mobile app marketing. Learn how to use this effective tool to reach your target audience.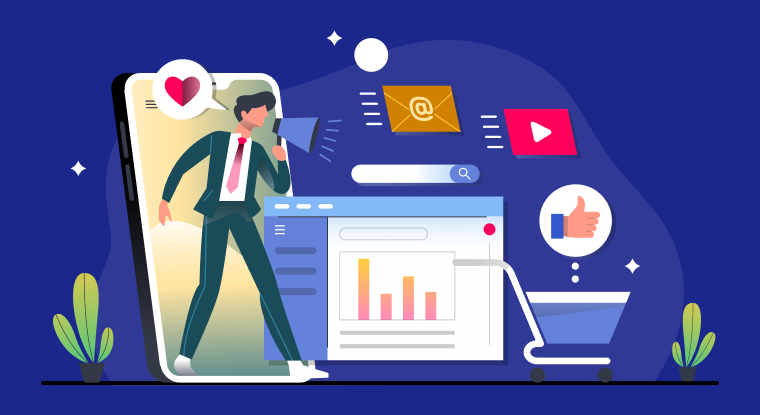 Most advertisers and publishers have been using push messages for quite some time now but it's surprising that a good number of them are finding these push notifications helpful today. Sure, these messages have been around, but it's not until recently that businesses started using them the right way.
If you own a smartphone, chances are that you've interacted with push messages. Maybe it was an update about a product you should try or an Amazon delivery or simply an amazing offer worth taking advantage of. Usually, push notifications are sent directly to us and they are customized to our specifications.
This article takes you through push messages and it will also provide you with insights about setting up these messages to ensure you maximize their benefits.
What Are Mobile Push Messages?
Put simply, mobile push messages are notifications that pop up on your mobile device. Application publishers can send these messages at any time. Sometimes the notifications pop up even when you're not using your device. These messages are delivered as alerts, for instance, they can inform us about the latest sports scores, new exciting offers, downloading a coupon, and so on.
Push messages. also known as push notifications, will only reach users who have installed your application. Depending on the supported operating system – Android, iOS, Windows, etc. the message alerts vary in how they pop up.
Using push messages provides value and convenience to app users. Users can easily receive important alerts when they should be aware of them. App publishers also benefit from these push messages. They are a way of reaching the clients directly. Click-through rates can double those from email.
How Setting Up Mobile Push Messages Can Help Your Business
If you haven't thought about using push messages in your business application or website, these are reasons why you need to do so.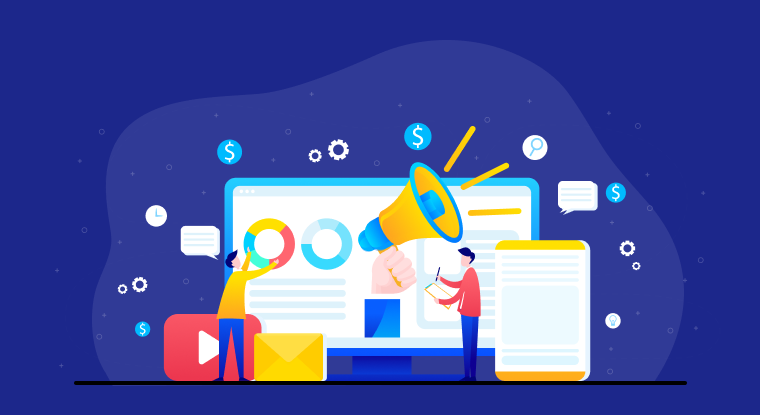 Stimulate User Engagement
Push notifications are highly recommended as they help to appeal to clients at specific touchpoints. With these messages, you can send real-time reminders and updates that keep your audiences engaged with your brand. Creating awareness about new products, offers, discounts, etc., helps to inspire customers to take action. Ideally, push messages provide your business with a unique opportunity to continuously engage with prospects and customers.
The best thing about mobile app messages is that you engage with people who might be interested in your products/services in a non-intrusive manner. Users receive push messages when they want.
Re-Engage Users
Most people download applications and fail to use them for some time. Push messages are the best way to re-engage with these inactive users. You can motivate them to use your products/services by offering discounts and other enticing offers. Thoughtful reminders also show that you value your clients, and you stand a better chance of retaining them in the long run.
Increase Conversion Rates
Marketers understand the importance of reaching customers in a timely manner. Your clients don't want to be bombarded with marketing messages when they are busy with other things. Push messages can be sent to your clients when they need these notifications. Well-curated messages will likely appeal to your audience and urge them to take action. For example, alerting your clients that they didn't complete payment can help to lure them to act. Expect an increase in your click-through rate with such crucial reminders in your app.
Target the Right Customers
You've probably had an instance where an application prompted you to allow access to your location. Well, if users grant location access to your apps, you can personalize your marketing messages to match their regional needs and expectations. That's how push notifications are so effective. They help in reaching the right users with messages that are valuable to them.
Another thing is that access to location and other important details make it easy to send marketing messages and other information based on their time zones. You can also be sure that you won't be bothering your clients when they don't expect to hear from you.
Track User Behavior
Push messages can be helpful in your business because they provide you with an opportunity to track your user behavior. Choosing the best push notifications software will allow you to collect helpful insights about your clients and how they interact with your software. For example, you can collect information about delivery receipts, open times, open rates, and engagement. You can then use this information to improve your app or enhance your marketing tactics.
Promote Brand Consistency
Keeping your clients on the know at all times is a powerful way to boost your marketing campaigns. You will always have clients that value your reminders because it informs them about deals that are worth trying. Push messages guarantee that your brand is always in the minds of your clients. This creates a sense of brand consistency because every time they think of buying products you offer; they will definitely choose your brand.
Why Configuring Mobile Push Messages Are A Necessity For Business Growth
With the above benefits coming your way, you should expect your business to grow in the long run. Think about it – higher conversion rates mean that you will be having more people turning to your products/services. Moreover, a boost in your customer engagement also implies that more people will want to try out your brand. These benefits indicate that push messages stimulate business growth.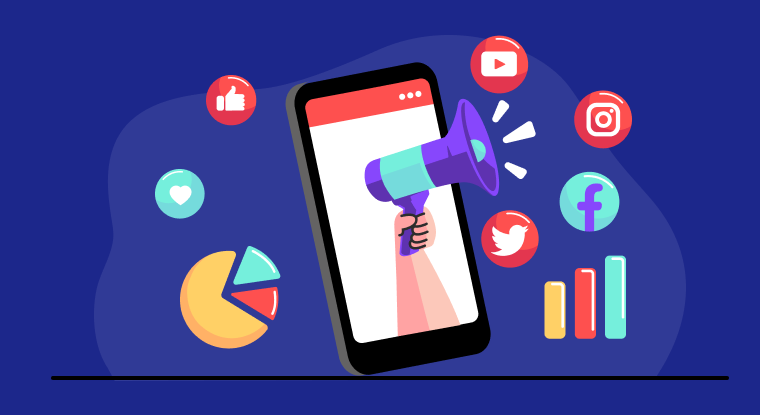 Your business growth also depends on marketing new products/services. Clients need to be continuously informed about existing products and whether there are promotions to take advantage of. The more you inform them, the more likely they will want to buy from you. The number of people relying on your brand will increase in the long run.
An increase in your conversion rates is also a sign of business growth. This is what push notifications can help you achieve. Reminding your app users about vital information that will interest them could quickly boost your conversion rate.
One of the biggest challenges businesses face is winning over clients. Once you've transformed your prospects into customers, retaining them shouldn't be an issue. Armed with the right marketing tools, you can entice your customers to depend on you by meeting their expectations. What's more, keeping them informed about new products, product changes, interesting offers, promotions, etc., helps in driving repeat purchases. Push messages provide your business with an opportunity to do this without coming off as salesy. Keep in mind that you will be engaging with clients during their convenient time. Repeat purchases are also an indication that your empire is growing steadily.
What Software To Use
You don't have to worry about how you will be updating your clients because you can automate the process using a push notification tool or program. Choosing the best software guarantees that you reap the maximum benefits of integrating push messages into your application or website.
Most businesses struggle when finding the best software online because they are not sure how and where to start. Moreover, most are not aware of the specific distinguishing features they should be looking for.
To help you get started, the following are 5 must-have features of a good push notification tool.
Quick installation
Setting up your push messages software shouldn't be difficult. A reliable tool should come with 24/7 support to provide you assistance anytime you feel stuck. Ensure you choose your software based on its ability to be installed quickly into your system. More time should be spent attending to your customers and not learning how to use the software.
Browser support
It's crucial to select a tool that supports all browsers, including Opera, Chrome, Edge, etc. The more the better since you will increase your reach.
User segmentation
User segmentation is key to personalizing your marketing campaigns. Your customers will be disappointed to receive general marketing messages. The best software should allow you to segment your audience based on age, gender, location, and other attributes. Ensure that the segmentation feature serves your business since some tools will offer you limited segmentation options.
Trigger web push notifications
Another impressive feature your ideal software shouldn't miss is trigger web push notifications. These notifications are activated when users perform certain actions. For example, when they exit without completing a purchase, they are notified to make a purchase. This feature is important as it sends important reminders where necessary.
A/B testing
A good tool should also allow you to measure vital metrics that matter, like conversion rate, open/click rate, and click-through conversion rate. These metrics allow you to gauge how your messages are performing. You can use these reports to optimize where necessary.
Pushninja with CTA
To simplify the search process, simply settle for Pushninja with CTA. Pushninja software is a leading push notification tool in the market that has all the important features outlined above. The software features intuitive, intelligent, and targeted browser notifications supported by smart analytics. One thing you will love about the software is its pricing package – it offers one price ($14.99) for access to 37+ other apps along with it.
With so much to gain from push messages software, it makes a lot of sense to invest in the right software. Take your time to evaluate your options before choosing one because the success of your mobile marketing campaigns depends on the software you choose.
#1
Access Multiple Websites
#2
Drip Sequence Automation
#3
Create messages, notifications, reminders using built-in templates
#4
Increased Visitor Traffic
#5
Effective Audience Classification
#6
Scheduled and Automated Messages
#7
Extensive Data Analysis
#9
Unbelievable pricing - the lowest you will ever find
#10
Everything your business needs - 50 apps, 24/5 support and 99.95% uptime
Join the SaaS Revolution
All-in-One Suite of 50 apps

Unbelievable pricing - ₹999/user

24/5 Chat, Phone and Email Support