7 Ways to Measure Push Notification Software ROI
Web push notifications are a free way to increase traffic and engagement. However, it is critical to track the results of your initiatives.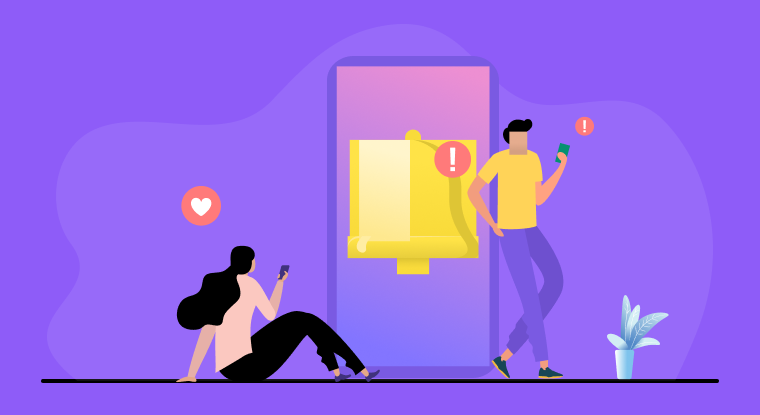 Web push notifications, these days, have emerged as one of the key marketing elements to engage website visitors. These notifications will be sent to the website users who have subscribed to deliver real-time messages on latest products, company news, and any discounts that interest them.
The push notification for website is extremely effective at boosting traffic and engagement. While tips and tricks help make the most of your campaigns, much of your success will come through lessons learned the hard way. As humans, we tend to make mistakes. What's important, however, is to identify the mistakes we make and work to correct them. When managing push notification campaigns of any type, it's important to monitor key performance indicators (KPIs) closely to ensure you can spot problem areas ASAP.
Moreover, insight you gain from the performance data of your campaigns will help you optimize future campaigns.
We need to know the parameters for measuring the push notification success rate and how we compare to the push notification benchmark data to determine the impact of a push notification strategy. However, in order to get the most out of push notifications, we must first grasp our push campaign's KPI (Key Performance Indicators). It is critical to define the push notification metrics in order to assess success. To assess the efficiency of push notification service, we must first construct KPIs.
Because they can notify customers or create a sense of urgency, timely marketing messages are the best approach to enhance conversion rates. Apps on mobile devices can request permission to access a user's location. If they agree, you'll have a fantastic opportunity to personalise the customer experience by sending location-based push alerts. A mobile app can provide offers to users in a specified time zone who are located in that location. Users can be targeted by country, state, or city.
Measuring ROI from Web Push Notifications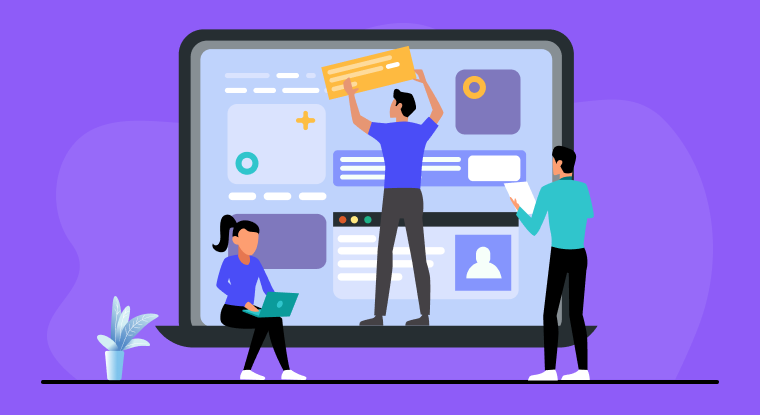 Tip 1: View Rate
If you want to measure ROI from web push notifications or mobile push notifications, view rate is the first and one of the most important metrics you should consider. Once you deploy web push notifications, your first expectation is that the visitors and active subscribers view it.
If there's a very low view count, there's little opportunity to optimize the push notification campaign. In order to make the push notification more responsive, you've to time it properly to increase the View Rate beforehand. Otherwise, you won't get better ROI from your web push notifications.
Tip 2: Click-Through Rate (CTR)
Click-through rate or CTR is the next important factor to measure the efficiency of your push notifications. You certainly want your visitors to click on the notifications. If they are not clicking, the purpose of the free web push notifications will be elusive.
"CTR is the life's blood of a mobile app. Keeping track of this particular metric can be a key indicator of what you're doing right and what needs to be tweaked in your push notification campaign."
Note that each web push notification brings an opportunity to engage with your visitors and a higher click-through rate indicates higher engagement and increased ROI. Therefore, it is recommended to adopt the best practices of prominent push notification providers to design your web push notifications.
Tip 3: Opt-In Rate
In order to make your web push notification a grand success, a substantial subscriber base is essential. So you should consider web push notification opt-in rate as it plays a crucial role to measure the ROI.
For the best outcome, configure your push notifications for different push messages and formats and find out the right one for a particular user. To check for web push notification opt-in rate consider the opt-in type, format and color, and messaging.
Tip 4: Retention Rate
Retaining existing customers and subscribers is a high priority for any business. This is because retaining existing customers and subscribers is far easier and cost-effective than acquiring a new customer.
Push notifications are a great approach to get inactive users to become active. According to Urban Airship's research, sending even more (high value) push notifications can boost app retention rates by 3 to 10 times. As a result, you should track the success of your free online push alerts. If it's too low, work on it and set aside money to build a solid relationship with your current consumers and subscribers. Ensure a positive user experience while while recognising and rewarding loyal consumers.
Tip 5: Unsubscription Rate
This is yet another crucial metric to measure ROI from web push notifications. If the unsubscription rate is high, it'll have a direct impact on your return on investment.
You need to do a root cause analysis to figure out the reasons for why a consumer unsubscribed. Analyze the timing, notification message content, design, etc., and try to find out which prompted the visitor to unsubscribe. Deriving to a conclusion will help comprehend the subscriber's behavior and preferences.
Tip 6: Website Performance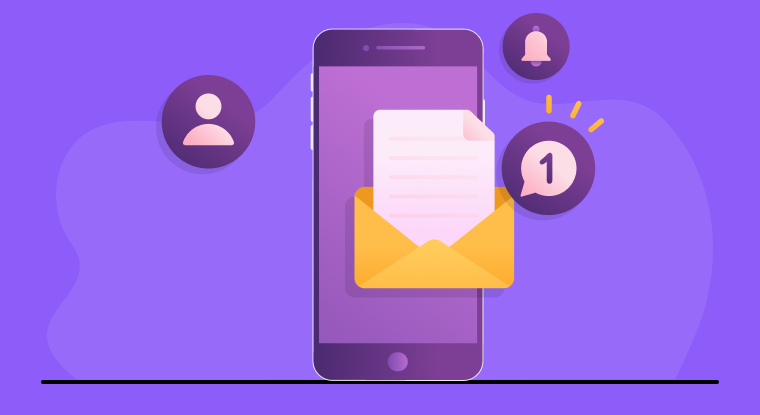 You need to measure the performance of your website after implementing a web push notification. If the page visits number increased after a push notification, then you are on the right path. If not, you've to reevaluate your web push notifications strategy to ensure higher ROI.
Remember, the ultimate objective of custom notifications is to draw the visitor to your website and increase engagement. Effective push notification should entice them to spend more time on your website.
Tip 7: Conversion Rate
The last and one of the most important metrics to measure ROI of your free web push notifications is the conversion rate. You've to perform a thorough analysis of the number of conversions, sales generated via web push notification as well as the total revenue. It's also important to calculate the ARPU (average revenue per user) for every new visitor once a push notification is viewed.
Conclusion
In order to improve your bottom line, measuring the ROI from your marketing expenditure is extremely important. And when you delve deeper and analyze the return at a granular level from all your marketing activities, then only you can optimize your efforts and expenditure. As a bonus tip, the best way to manage and optimize campaigns, and collect and analyze data, is to take advantage of many of the free web push notifications apps on the market. These apps provide basic tools you can use to make the most of your efforts.
If you're in the market for a more robust solution, we encourage you to try PushNinja by 500apps.
PushNinja was designed with small and midsize business owners in mind. It provides features like Personalized Push Notifications, Behavioral Segmentation, Notification Reports, and Data Analysis.
#1
Access Multiple Websites
#2
Drip Sequence Automation
#3
Create messages, notifications, reminders using built-in templates
#4
Increased Visitor Traffic
#5
Effective Audience Classification
#6
Scheduled and Automated Messages
#7
Extensive Data Analysis
#9
Unbelievable pricing - the lowest you will ever find
#10
Everything your business needs - 50 apps, 24/5 support and 99.95% uptime
Join the SaaS Revolution
All-in-One Suite of 50 apps

Unbelievable pricing - ₹999/user

24/5 Chat, Phone and Email Support