How Push Notifications Increase Your Sales?
Push notifications allows you to directly reach your customers through web/browser notifications. These Notifications helps your business increase sales.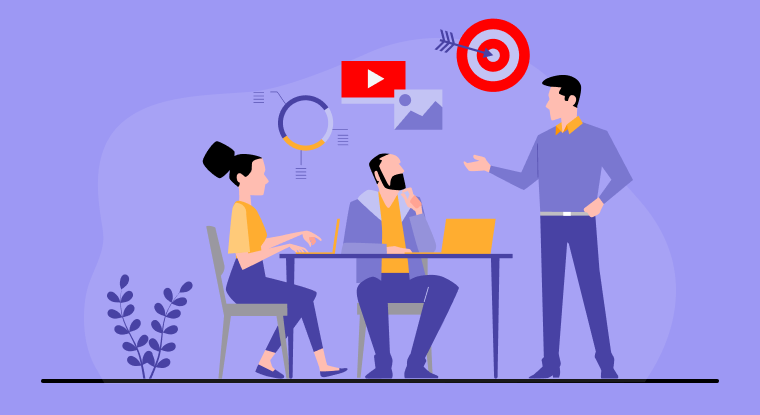 Marketers often use multiple possibilities and techniques to attract the audience in a big count in order to increase their sales. Also, several marketers will be of the opinion that push notification and web notifications are legitimate and they play a considerable contribution in the effective means of exponential increase in sales. As a product or service provider, you are supposed to route your customer engagement by incorporating the key propositions in the push notifications.
In fact, you can start implementing the push notifications and may notice your growth curve tending the sky. For a few of the marketers and organizations, push notifications worked as a last ray of hope. Let us unveil the importance of push notifications and how they increase your sales either directly or indirectly in detail.
What are Push Notifications?
Push notifications are sometimes also referred to as push messages. If you have a smartphone, you will definitely notice the push notifications popping up in your notification area, if you have loaded with the supported applications or if you visit the webpages that use to notify you with the push notifications, web notifications or push alerts. Push notifications might pop up in multiple formats such as emails, text messages, and whatnot? Almost across all applications and websites.
These are presented in the form of an onscreen alert, accompanied by a distinctive sound. You can also choose only to vibrate your device whenever you receive the notification.
Why Should You Use Push Notifications?
Still, if you are unsure of using the power of push notifications marketing, let us check a few of the stats that will route you to enable if you have disabled it or use it if you have not used it.
According to a report given by Airship 2021 Push Notification Benchmark on push notifications, the opt-in rates for the applications, push notifications or web push notifications on the Android devices ranges from 49% to 95%, with an average of 81% and coming to the iOS, the range lies between 29% to 73% and with an average of 51%.
It is very clear that sales are increasing from Android users compared to 'iOS users should consent to mobile push notifications, where Android enables them automatically.
For example, if you are surfing on the internet on an e-commerce application/website for a specific item and you have noticed that the item is currently running out of stock. Based on your availability and demand for the product, sure, you will click on the option "Notify me" (when the stock is available). So, when the item is turned to be available, you will be notified, and you buy it.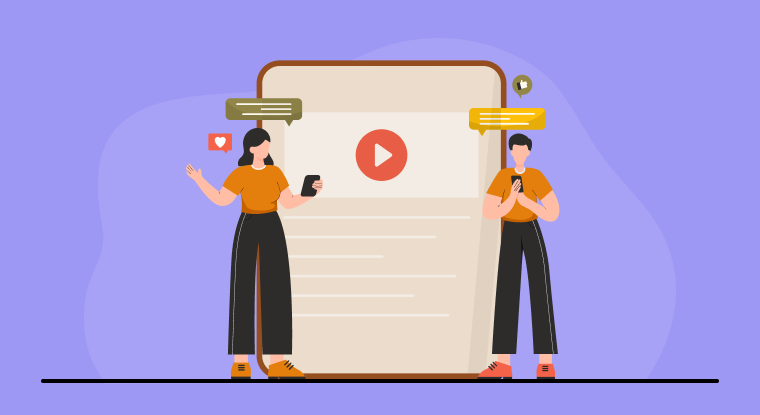 This shows the power of push notifications directly. Let us check a kind of indirect case. Suppose if a user has visited your e-commerce application/website and added a product to his/her cart. Due to some reasons, he left the application/website and dropped to buy the product. In this case, you should send an automated notification alert to the user by reminding them if they might forget or postpone purchasing the product. Still, if the user is interested in buying it, he/she will complete placing the order. In this way, you can make your buyers associated with you indirectly by not letting them go to another product or service partner.
Importance of Push Notifications
Push notifications have much importance, and as we discussed just before, you can turn an active search user into a buyer. That's the power of it. Few strides say that one can create up to 3 times more engagement using the apps. The two primary reasons for this are:
People carry their smartphones almost everywhere and all the time
Push notifications and web custom notifications are received on the publisher request but not the user. This makes the people check their mobiles when they receive one.
Ways to Use Push Notifications to Increase Your Sales
We should follow some effective strategies to stay ahead in the market and stand out from the competition to increase sales. Let us look at them and know how they work in increasing sales.
1. Create a Schedule
The preliminary action that you have to take is to create a schedule if you are going to conduct a drip campaigns, run a flash sale, and/or perform related activities by being productive and knowing your goals. It is hard to find an organized notification strategy; it is difficult to achieve it without planning for a schedule. And a disorganized approach could be the primary reason resulting in a faulty strategy. Moreover, it is important to send the push notifications at the right time, with the right message delivered.
You can also send notifications based on user actions. Suppose, as we discussed, if the buyer forgot to purchase the product after adding it to the cart, you could send a reminder push notification to complete the purchase. In addition, you can also utilize this feature in providing appropriate discounts either for the selective members or as a whole.
2. Focus on the Providing Value
The primary and important part of successful push notification marketing is providing the fare value to your customers. You can make it in the aspects such as providing a discount on the existing price, giving a referral bonus, providing a coupon in order to reduce the final value of the product and so on.
3. Maintain Short Description
Remember that you should not annoy your customers by sending irrelevant notifications or by sending excess information. It means plans for the customized push and scheduled push notifications. Also, there might be a chance that users may turn off their notifications if we send unwanted notifications. So, in order not to make the users forget our application/website, we need to follow these recommendations.
4. Send Customized Notifications
As we have already discussed the customized or user-specific notifications, it is more critical to prepare varied notifications and styles. It can be achieved by crafting creative ideas based on various characteristics that suit each of your segments.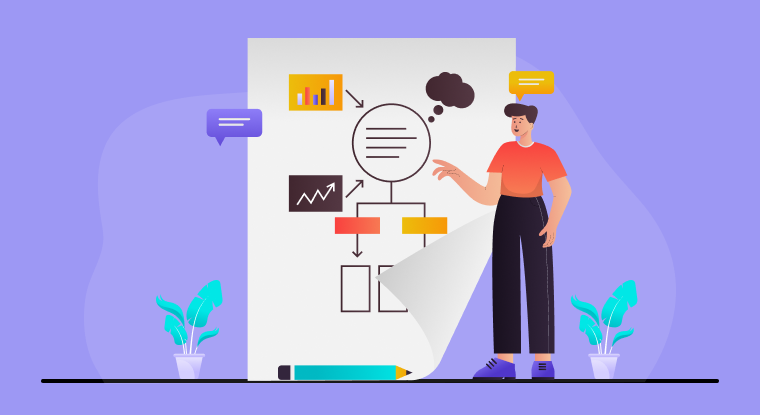 5. Overcome the Mistakes
A successful marketer or business owner does not start their journey with the first success lot. They made mistakes like us. But the difference here is that they will learn from that mistakes and ensure they never do the same. For example, a drip campaign that you had conducted did not affect your reach, sales and the things do not work; take it as a challenge and dig deeper on it and overcome the mistakes from the next one. Of course, they absolutely work either for the second or third time.
If you didn't make it for the first time, collect the entire data on the push notifications and know where it went wrong. Raise questions among yourselves on How about the audience reach? Do we need to change the type of push notification for website? Should we grab the audience's attention by adding some infographic or icons? If you get the proper answers for all these by knowing the reasons, you can plan your further actions productively.
6. Choose the Right Wording
Sometimes, a single character or word may change the whole meaning of the message, and that tampers your time, effort and results. So, be cautious while framing the wording because it determines the actual user count that clicks on it and routes to the website on what they are looking for. In final words, language or wording can be either make or break your campaign or sale.
7. Enable Opt-In Feature
Always provide the user with an option to enable/disable the push notifications. Notifying users with suitable and profitable allows you to ensure to establish more trust between you, as an organization, and your customers. This will helps your organization get the users to reach your website/application and register voluntarily.
Also, be planned and aware not to send excess push notifications. It might lead the users either to deleting your application or unsubscribing from your web notifications. Ask the new users to subscribe for the push notifications assuring them in sending the related notifications to route them from visitors to the customers.
Conclusion
Push notifications are powerful customer engagement features that can help both users and organizations with the right balance in utilizing the feature. It is the intuitive and proven mobile marketing approach that many organizations have created a successful footprint by establishing a healthy relationship with the users. In fact, the concept of push notifications will drive your sales, increase revenue. Incorporating push notifications into your website/application is one of the best ways to meet your customers' tone and interest and turn them into active customers.
However, you should consider the critical elements that are associated with push notification marketing as a part of your existing marketing strategy. Knowing the importance of push notifications and sending attractive ones to your customers entitles them to reach your website and do their job. Also, it helps you for the better sustainability of your organization and become a new competitor for the leading organizations of the same industry.
Picking the right push notification tool is as important as drafting a campaign. PushNinja by 500apps (https://500apps.com/) is one such tool that can help you design the best push marketing with its advanced yet user friendly features. It also provides you access to 39 other applications of its parent suite which you can use to grow and run your business successfully.
#1
Access Multiple Websites
#2
Drip Sequence Automation
#3
Create messages, notifications, reminders using built-in templates
#4
Increased Visitor Traffic
#5
Effective Audience Classification
#6
Scheduled and Automated Messages
#7
Extensive Data Analysis
#9
Unbelievable pricing - the lowest you will ever find
#10
Everything your business needs - 50 apps, 24/5 support and 99.95% uptime
Join the SaaS Revolution
All-in-One Suite of 50 apps

Unbelievable pricing - ₹999/user

24/5 Chat, Phone and Email Support