Top 11 Web Push Notifications for Browsers
Web push notifications are small informational messages sent to the desktop or mobile device upon permission by the user. These messages are sent from a website to the user's device. They are delivered in real time without requiring any email id or contact information.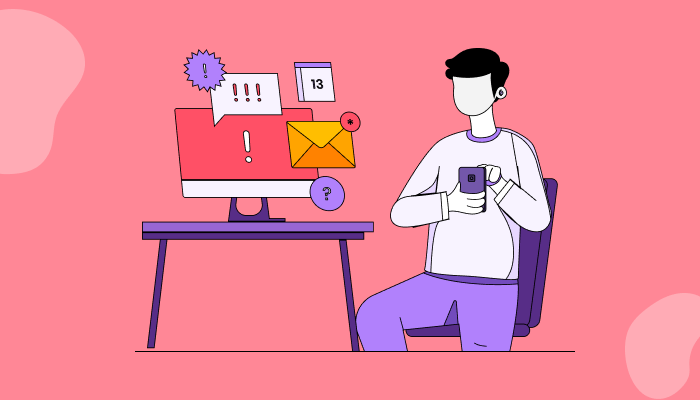 You have surely seen these messages appear as alerts or pop-ups on your screen. It could be from a news website or e-commerce site sending alerts and discount coupons for ongoing sales and offers. These messages are received even if they are browsing a different website. Comparatively, web push notifications are a cost-effective solution to reach the masses and engage with potential customers. It has a much higher response rate compared to traditional forms of marketing techniques.
Web Push Notifications: All You Need to Know
Push notifications are software-triggered messages set to website visitors based on certain actions or brand strategies. These notifications are adapted to the user's browsers. This software is compatible with most modern browsers. Thanks to evolving technology, it is no longer mandatory to have an application installed to send these notifications. The web push notifications are based on a permission-based marketing technique wherein a pop-up, or check box prompts users to subscribe to their notification services to stay updated with relevant information, recent offers, or discount coupons.
Push notifications empower brands with a direct line of communication. It can be the perfect medium to encourage them to return to the website, engage with content, or hit a specific call-to-action button.
These notifications are delivered in real time, which makes them an effective tool for time-sensitive messages or updates.
Push notification software solutions are user-friendly and easy to set up. It is an excellent way for businesses to start with digital marketing without technical expertise or colossal investment.
Brands can quickly and easily communicate with their audience to convey time-sensitive events or promotions requiring immediate action.
Personalized notifications by websites can help businesses improve their conversion rates and drive more sales.
Push notification responses are more accessible to track. All you have to do is copy and paste the integration code to follow the subscriber journey on your website.
Top 11 Web Push Notifications
Lets explore the top 11 web push notification options that can help you connect with your customers, increase conversions, and ultimately grow your business.
PushNinja
The automated software is one of the fastest communication routes between you and your customer.
Features:
It can hyper-personalize notifications based on custom conditions, functional rules, events, etc.
It allows you to build effective customer relationships with the help of behavioral triggers.
Drag and drop visual flow designer for drip sequence.
Inbuilt templates to create messages, personalized notifications, and reminders.
Get started with the leading Web Push Notifications today! Sign Up 14 Day Trial
OneSignal
The popular push notification platform is widely adopted due to easy integration and powerful features.
Features:
Send an automatic notification to notification subscribers every time you post a blog on your WordPress site.
Segments of users based on various metrics.
Testing to analyze the best notification campaign for a targeted set of viewers.
PushEngage
Another popular WordPress push notification software that is easy to install and allows you to go live within a few minutes.
Features:
Allows customization of opt-in messages.
Subscriber segmentation based on demographic, browser, or interest.
Auto-trigger notification campaign based on subscriber actions.
Powerful analytics to deliver the best results.
iZooto
The push notification platform allows brands to gain, engage and retain visitors.
Features:
Single-click WordPress integration.
Supports accelerated mobile page websites.
Auto-composed recent blog notification.
Engage subscribers through an automated series of push notifications using a drip feature.
Auto segmentation and analytics for better insights.
PushAssist
The comprehensive web notification plugin has an impressive dashboard with automated features.
Features:
Notifications appear as message alerts.
Easy-to-use features with schedule notifications .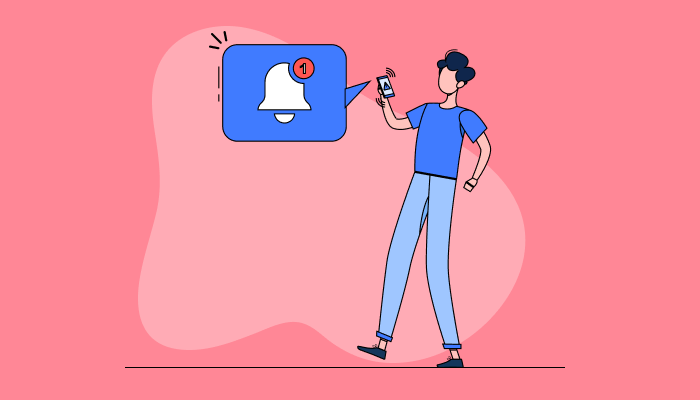 Webpushr
The easy-to-install software works effortlessly across all web browsers.
Features:
It supports HTTP & HTTPS websites.
Your visitors can start seeing opt-in messages the moment you install the software.
Excellent support for e-commerce websites.
Sends abandoned cart reminders to re-engage with visitors.
WonderPush
The innovative notification platform is easy to install and requires no technical skills.
Features:
Browser prompt or bell widget at the bottom of the page to encourage subscription.
Sends targeted notifications based on user data.
Supports AMP sites with real-time analytics with all metrics right on the dashboard.
PushAlert
This WordPress plugin can easily convert visitors into customers with highly targeted campaigns.
Features:
Effective re-engagement and conversion strategy based on various metrics.
Automated customer onboarding with a drip campaign.
Create an e-commerce sales funnel based on products added to the visitor's cart.
VWO
The unique push notification platform allows users to send notifications through Facebook messenger
Features:
Most affordable software.
Supports various marketing services.
Sendinblue
The comprehensive software offers push notifications as part of its integrated marketing software.
Features:
Ready plugins for e-commerce platforms.
Intuitive dashboard that allows users to create customized push notification campaigns.
Easy to set up and grabs customer attention with timely feeds.
PushOwl
This tool is exclusively built for e-commerce websites that let you set up optimized push marketing campaigns.
Features:
Readymade automation with cart abonnement alerts.
Impression-based pricing for notifications you receive.
Intuitive dashboard with easy-to-navigate features.
How Are These Notifications Valuable?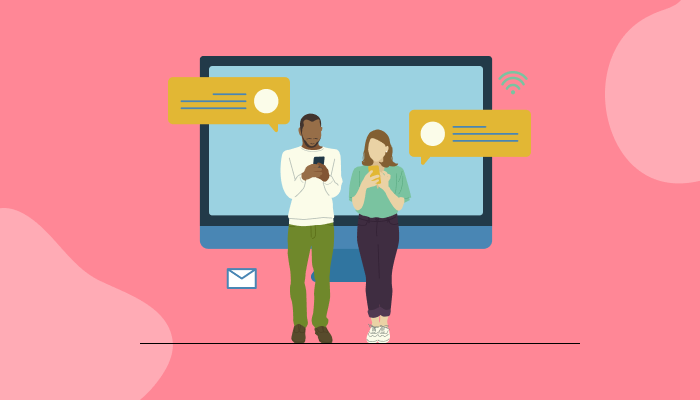 Web push notifications are a comparatively new addition to the world of digital marketing. They allow brands to engage and communicate with high-quality leads that have expressed their interest or willingness to receive messages or notifications from your brands. It will enable brands to build brand loyalty and recognition. It helps nurture long-lasting relationships with potential customers and engage with existing clients to expand sales and revenue generation. Subscribers can sign up for the notification services with one click without adding personal data, email addresses, or cookies. Moreover, you just need to design one version of your web push notification campaign. At the same time, the browser does all the heavy lifting by adjusting the necessary aspects to display the message correctly on the screen.
Conclusion
Investing in software like PushNinja to enable push notifications can be a profitable and cost-effective way for businesses to improve engagement, conversion rates, and audience communication. Notifications have hard-to-miss visibility with a response rate of more than 35 percent. This can go as high as 53 percent with a targeted campaign designed using powerful applications like pushNinja. Minimum efforts make it significantly easier for the users and the brand. Give your marketing strategies a new short with push notification software designed to gain customer attention and re-engage with them using innovative and effective methods.
#1
Access Multiple Websites
#2
Drip Sequence Automation
#3
Create messages, notifications, reminders using built-in templates
#4
Increased Visitor Traffic
#5
Effective Audience Classification
#6
Scheduled and Automated Messages
#7
Extensive Data Analysis
#9
Unbelievable pricing - the lowest you will ever find
#10
Everything your business needs - 50 apps, 24/5 support and 99.95% uptime
Join the SaaS Revolution
All-in-One Suite of 50 apps

Unbelievable pricing - ₹999/user

24/5 Chat, Phone and Email Support