Push Notifications Guide: A Detailed Playbook
The Push Notification Guide is a detailed playbook with step-by-step instructions, examples on how to use push notifications to grow your business.
Just the other day, Google made it official that push notifications are a crucial marketing trend that marketers shouldn't overlook. Today, customers have the power over what they want over the internet. Besides choosing the information they want on varying websites, customers also have the power to ignore websites that send them unwanted messages. The reality is that customers don't fancy the idea of having to deal with tons of emails or promotional messages that are not relevant to them.
Businesses have turned to push notifications as an ideal alternative. These notifications have been proven to work because they are primarily based on permission-based marketing. This comprehensive guide will take you through all you need to know about push notifications and how best to implement them on your website.
What are Push Notifications?
You may have come across push notifications before, but it's likely you never knew them by their digital name. Push notifications are the push messages or pop-ups sent to users' desktop or mobile devices, urging them to take action.
Customers need to be constantly reminded about existing products, new products, offers, promotions, and even discounts that they could take advantage of. In some cases, customers may have abandoned their cart without completing the purchase they wanted. Push notifications come in handy to nudge customers to take action and complete purchases or take any action you want. With email marketing getting faced off gradually, push notifications are a great way to seek clients' feedback within the shortest time possible.
One of the main perks of push notifications is that you can easily customize them to suit a specific situation. For example, if a customer added items to their cart and failed to complete their purchase, you can use custom notifications to remind them to proceed with their purchasing process. Similarly, a customer who has not used your product for some time can be reminded to take advantage of specific offers that will help them cut costs.
The only problem with push notifications is that they can be bothersome if not used correctly. The last thing your clients want is to be distracted with irrelevant promotional messages that prevent them from accessing your content. When this happens, you should expect an increase in your bounce rate or a drop in your conversion rate. So, using push notifications the right way is crucial to ensure you benefit from this marketing strategy.
Components of Push Notifications
Push notifications are specifically designed to appease your customers. Therefore, essential elements that makeup push notifications include a title, text, image, and URL. Settle for an intuitive message that is related to the message you want to pass across. You should also keep your message short. As for the URL, you must confirm that the right URL redirects your customers to the specific page where you want them.
Types of Push Notifications
While it's okay to assume that there are various types of push notifications, the reality is that all the different types can be put together under two major categories – Web and mobile push notifications.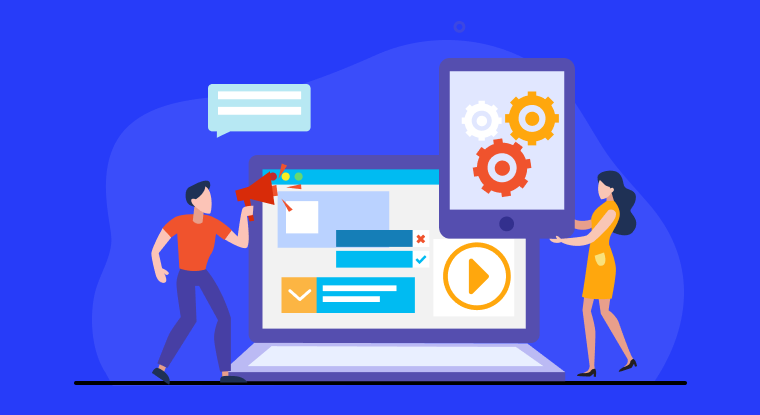 Web push notifications are the pop-ups sent to you from a website. Depending on the device you are using, you can get these notifications, urging you to take a specific action. For instance, you can get a notification while browsing a website on your mobile phone. In this case, some experts might call this type of notification push notification for website. Conversely, if you get the notification while using your desktop or laptop, the notification is identified as a desktop push notification. Therefore, it's not difficult to identify the specific form of notification that is sent to you.
The mobile push notifications are sent to you through the mobile apps on your device. For these notifications to work, users must install the apps on their handsets.
Importance of Push Notifications
There are various reasons why you should consider using push notifications:
Engaging with your clients
The internet has transformed how we communicate. Most people use their smartphones to interact with their friends, family, and colleagues. To achieve this, they have to install communication apps. This is where marketers can use this to their advantage and engage with their customers. Push notifications should be highly personalized to send promotional messages that interest your users.
Drive customers to make purchase
There are instances where customers simply want to be reminded about exciting offers and promotions that will help them cut costs. You can bridge the gap between knowing your product exists and completing the purchase by sending them push notifications. So, instead of assuming that your customers will remember to buy from you, it's important to use push notification service here here to generate more sales.
Winning over clients might be easy, but retaining them is even more challenging. Push notifications can help you here. Research shows that sending notifications to your new customers during the onboarding phase helps to boost their app retention rates. The idea here is to ensure your clients don't end up uninstalling apps just after installing them. Instead, engaging with them through push notifications keeps them excited about offers and other interesting aspects of your product/service.
Provide real-time updates
If you really want your customers to know more about any product updates, the best way to inform them is by using push notifications. Keep in mind that you will be getting prompt feedback from your audience. Another thing you should note is that notifications don't have to be necessarily about your products/services. You can send general notifications to keep the conversation going with your clients. Ideally, this is a healthy way of bringing your customers even closer.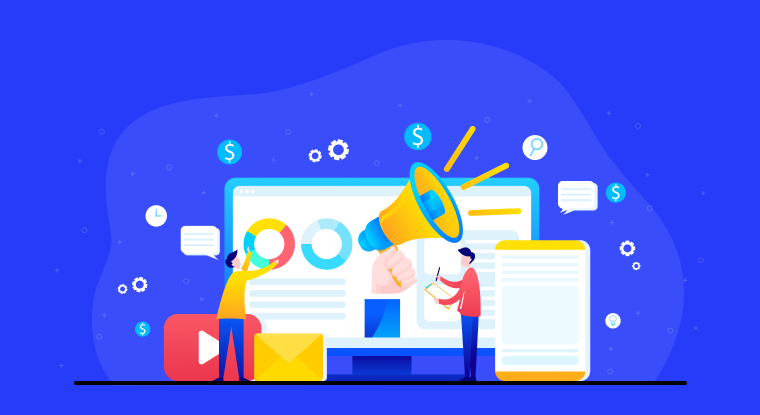 Automating push notifications using push notification software Push Notification Software Push notification is indeed a great way of engaging with your customers and keeping them updated. However, this doesn't mean that you should send these updates manually. On the contrary, you can optimize your push messages and streamline the whole process using push notification software.
Unique Features to Look for in Any Tool Include:
Audience segmentation
Multi-website support
Cart abandonment
Smart triggered campaigns
Custom images
In-app behavior tracking
Workflow automation
You narrow down your search to a few tools online by considering these features. However, most newbies might get confused when selecting the best software for their business needs. Therefore, it's vital to have an idea of what you should be looking for.
To ensure you don't get lost, we recommend using PushNinja. This is a robust tool developed by 500apps. With this tool, you can be sure that you will be engaging your customers profoundly using the visual designer tool. Moreover, PushNinja also allows you to run drip campaigns and make the most of user behavior data. For that reason, you can send targeted push marketing messages that will nudge clients to buy from you.
Conclusion
There you have it! We've covered all the most important things you should know about push notifications. As we've mentioned, this is a powerful marketing strategy that you should use in your business. The most important thing to remember is that using push notifications correctly will lead to better outcomes. So, it's good to get it right the first time. Then, to avoid any mistakes, simply settle for PushNinja, and the push notification tool will do most of the work for you. Businesses have turned to push notifications as an ideal alternative. These notifications have been proven to work because they are primarily based on permission-based marketing. This comprehensive guide will take you through all you need to know about push notifications and how best to implement them on your website.
#1
Access Multiple Websites
#2
Drip Sequence Automation
#3
Create messages, notifications, reminders using built-in templates
#4
Increased Visitor Traffic
#5
Effective Audience Classification
#6
Scheduled and Automated Messages
#7
Extensive Data Analysis
#9
Unbelievable pricing - the lowest you will ever find
#10
Everything your business needs - 50 apps, 24/5 support and 99.95% uptime
Join the SaaS Revolution
All-in-One Suite of 50 apps

Unbelievable pricing - ₹999/user

24/5 Chat, Phone and Email Support