Why We Built PushNinja?
Why we built PushNinja is a journey from identifying a need, to releasing an innovative app that helps small & medium business owners engage more customers.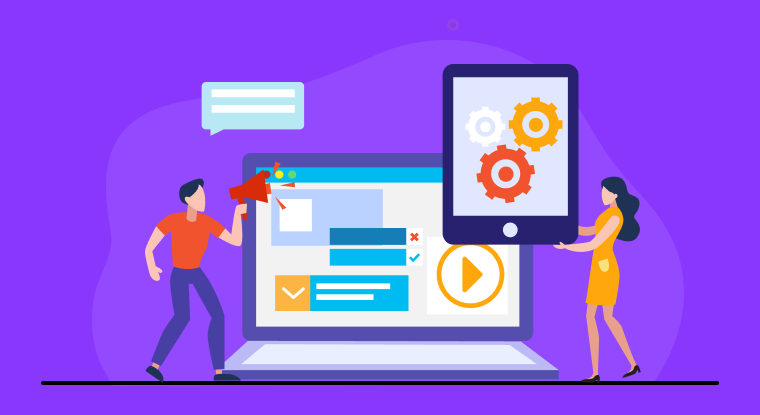 After releasing Agile CRM in 2013, our brand took off. The public received our all-in-one CRM with open arms, and their response was overwhelming. Our primary goal was to serve small and medium business owners around the world with robust software at a price they could afford.
We began hiring new employees, creating new departments, and scaling up our operations to meet new demand. During this process, we ran into one problem after another, but we always overcame them. We hired contractors from around the world and took on employees to fill new roles we didn't know we'd need just months before.
Why PushNinja Was Built: More Money More Problems
The growth of our brand and the response from the community amazed us. With that growth, however, came new and challenging problems. As our staff grew to include a host of in-house and remote teams, we hit a ceiling in sales. Until that point, we had allowed Agile CRM to sell itself, and business was great. But the product alone only took us so far. With larger projects and tighter budgets than ever before, we focused more on marketing, and we diverted resources into creating multi-channel strategies that would help connect Agile CRM with business owners that truly needed our help. Our marketing and sales teams were looking for innovative ways we could provide more value to consumers. "We can't be the only business dealing with these issues," we thought. So, we began looking at each new problem as an opportunity to create an alternative solution to bring to the marketplace.
Of course, we kept in touch with our base of consumers and followers on social media. We put a lot of emphasis on positive user engagements, and we knew that part of that success involved engaging directly with our users. As our user-base continued to expand, however, we had trouble interacting with consumers and prospects on a personal level. We wanted to deliver personalized content, but there were simply too many customers and prospective clients to stay in touch with everyone.
Until that point, it had proven difficult to keep in touch with customers. When we updated our software, we sent out emails to registered users, but often users would change email addresses. To make matters worse, our software was being enhanced at such a rapid pace that it was taking increasingly more time to keep customers updated via email and social media.
We wanted a way to reach new audiences, boost engagement, and keep current users in the loop, and the solutions we found on the market were too cumbersome or ended up annoying our customers more than anything else. It was also very important to us to segment our communications so that we could focus on specific audiences based on location, behavior, and demographics, among other factors. We were looking for a way to communicate that would automate a sort of drip campaign so that we could send targeted messages based on specific actions and send calls-to-action (CTAs) at the right time.
We wanted the ability to measure the performance of our outreach campaigns. To do that, however, we needed a means of collecting data and tools that allowed for in-depth analysis.
When we stumbled upon push notifications, we were excited about the concept, but we were even more excited by the lack of quality software on the market to help users create and maintain campaigns. We knew right away that we could create an app unlike anything on the market to that point. We just needed to identify the needs and create an app to fill them.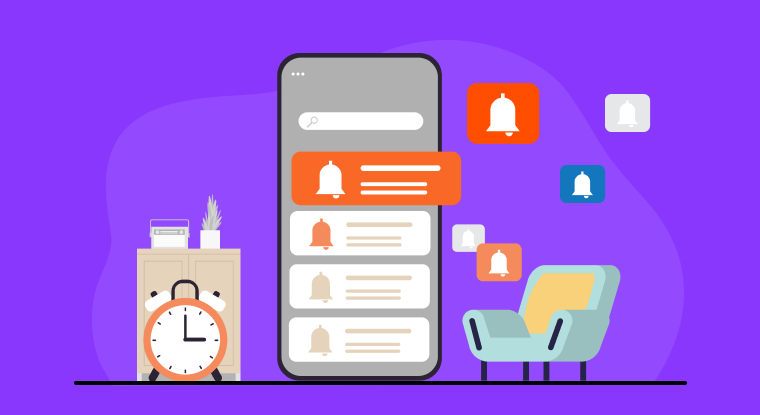 Why PushNinja Was Built: The Requirements
Before we dig into the specific features we focused on, it's important to understand just why we fell in love with push notifications.
First, push notifications allowed us to send personalized content to ultra-targeted recipients, and with open rates of 90%, they still outperform many other channels within our marketing strategies.
One reason we gravitated to push notifications over a more focused approach to email marketing alone was that push notifications also boast a click-through rate that's 700% higher than that observed in email campaigns.
Also, over 50% of push notification recipients agree to receive future notifications, agree to share their locations, and scan each notification for interesting offers and relevant details.
As we considered the most crucial elements of a successful push notification campaign, we conceptualized a list of the features or functions we should emphasize most.
These Features and Functions Included:
Personalized Messages:
We wanted to offer personalized messaging with dynamic content, not cookie-cutter content.
Targeting & Segmentation:
Our subscribers have different needs that are understandable based on their actions, making segmentation an important requirement.
Message Scheduling & Queueing:
Timing is important, and we wanted the ability to schedule and queue content in advance.
AI & Automation:
Not only did we want to schedule them in advance, but we wanted the ability to automate them based on triggers as well.
Real-Time Data Monitoring:
We wanted to see how our communications were doing in real-time to make ongoing improvements.
Detailed Analytics:
We also wanted more comprehensive analytics to gain further insight.
Consolidated Campaign Management:
With more than one product, we have more than one website and we wanted the ability to manage multiple websites from one dashboard.
Looking at the problem we needed to solve and all the requirements that went into it, we started brainstorming ideas to engage our customers more effectively.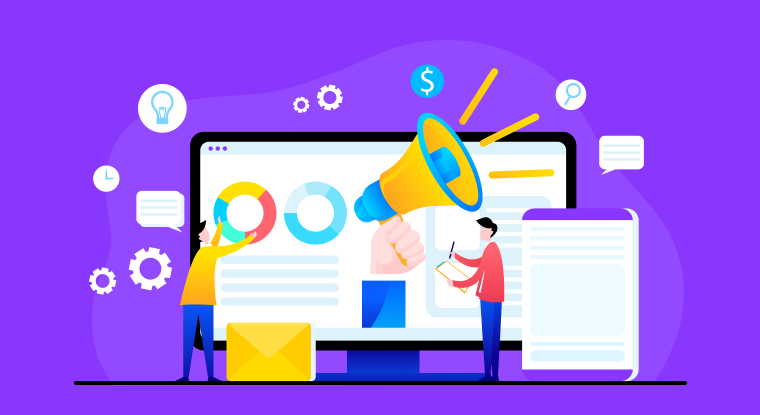 Why PushNinja Was Built: The Solution
After conducting research on social media and other online resources, we truncated a rather long list of features and tools and ended up with the seven listed above. We chose these specific features because the online community and other consumers in the market identified them as being most desirable. We weren't interested in reinventing the wheel, and also, even the products that included these features (and more) were way overpriced for small and medium business owners. From here, we had an overarching and rather broad concept that our push notification app needed to place the most emphasis on engaging users with personalized content and providing detailed reporting so that we (and our future customers) could adjust and optimize campaigns with data-driven confidence.
We knew we wanted a channel of communication users could accept or reject to avoid irritating our users, so it was an easy decision to stick with this concept, and that's why PushNinja is traditional in this sense.
PushNinja ultimately exceeded our expectations, combining all the features from above to enable users to create ultra-personalized content and deliver it to ultra-targeted leads. To add to that, however, PushNinja also aided in the targeting and segmentation of those leads, a feature we didn't see anywhere else on the market. That's one reason why PushNinja has been so impactful — it goes just far enough to bring a unique value to the market without going overboard and adding to the complexity of the product.
User segmentation allows users to learn more about consumer intent, and this helps improve a host of other elements from a marketing perspective — namely, searcher intent is a proven determining factor in SEO performance, and it's directly tied to user/visitor intent. PushNinja helps identify intent with ease, all from one platform.
The ability to segment consumers into groups based on interests, buyer behavior, user actions, and other demographics is one of the principal reasons why PushNinja is so popular among data-centered companies. With this data in hand, content creators can construct personalized messages that engage users on an entirely different level. This attention to detail helps turn prospects into customers, and ultimately into brand ambassadors.
And, PushNinja saves time! The ability to create drip campaigns enables users to schedule or queue upcoming posts in advance. When done correctly, this approach works devastatingly well and drives engagement and ROI through the roof. Our love of big data forced us to integrate heavy data collection and analysis tools into our design and modeling process, and that's why PushNinja is so data-centered. You can't manage what you don't measure, and PushNinja enables small and medium business owners to collect and analyze data with tools that until now, were only available to larger companies.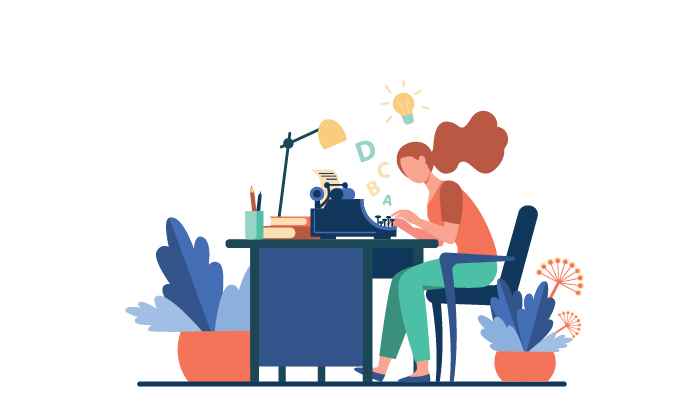 Why PushNinja was Built: Final Words
PushNinja represents a business investment. You should approach all investments with caution. Consider your budget limitations before jumping in. Even though PushNinja comes at a low price, you may not be financially ready to add automation software into your business processes.
If you are ready to take advantage of automation, be sure to include your employees in the decision-making process as this is the best way to ensure a smooth transition into the new software.
Finally, if you're in the market for new push notification software, we highly recommend you try PushNinja before settling for anything else. PushNinja to learn more about the features and to start your free trial. There are no commitments and we would never pressure you into a contract.
Once you try it and see why PushNinja comes with such hype, and if you decide it's right for your business, the cost is just $15/month.
Throughout the lifetime of the Agile CRM brand, our number one goal was to help fellow small business owners.
500apps is our parent company and PushNinja is just one app from 500apps' Infinity Suite — an entire suite of productivity-boosting business apps for small and medium business owners. Infinity Suite is our answer to overpriced, underperforming business apps that saturate the market.
Click here to learn more about Infinity App and try the entire app suite free for 14 days.
#1
Access Multiple Websites
#2
Drip Sequence Automation
#3
Create messages, notifications, reminders using built-in templates
#4
Increased Visitor Traffic
#5
Effective Audience Classification
#6
Scheduled and Automated Messages
#7
Extensive Data Analysis
#9
Unbelievable pricing - the lowest you will ever find
#10
Everything your business needs - 50 apps, 24/5 support and 99.95% uptime
Join the SaaS Revolution
All-in-One Suite of 50 apps

Unbelievable pricing - ₹999/user

24/5 Chat, Phone and Email Support