The Advantages of Push Notifications for Your Business
Push notifications are effective tools for marketing and communication. Learn the advantages of using push notifications for your business.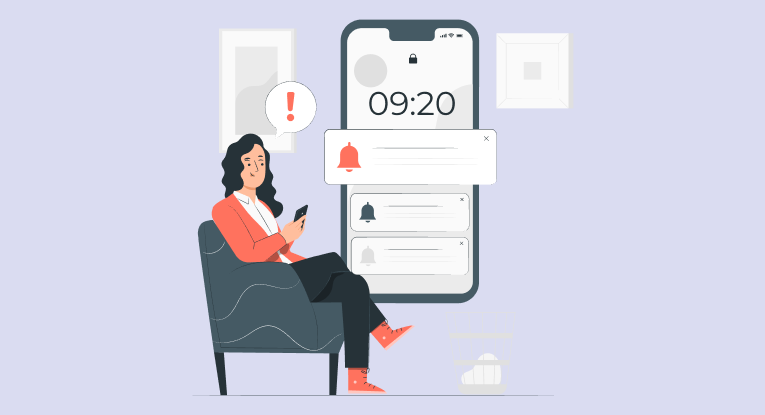 Your business may have the most outstanding services, products, and materials, but it needs engagement, representation, and efficient communication as push web notification to reach the audience.
Achieving corporate goals requires effective communication. With all the competitors worldwide, online businesses have a fierce battle to build their reputation and boost the number of website visitors. Here is where appropriate and timely contact with users leads to the ideal conversion approach with increased lead creation.
A vital tool like push notifications, which leverages the unquestionable growth of mobile devices, gives businesses an advantage by providing producers ways to efficiently communicate with their consumer base and increase prospective customer influx.
Before we get into the benefits of web push messages, let's look at how they function.
The website may integrate with a web push notification service provider. Once connected, a webmaster may deliver web push alerts directly to users' devices. Furthermore, monitor the push campaigns using critical data such as CTR, open rates, etc.
How Push Notifications May Help Businesses?
Improve Your Conversion Rates
Providing critical notifications on time keeps a user attentive and informed, urging them to regard this instrument as necessary and vital for timely updates. This would undoubtedly increase click-through and open rates.
According to a recent Urban Airship research, high-value tailored push notifications enhance app retention rates by three to ten times. Sending short but crucial reminders targeted to a customer's needs will provide customers with an incentive to keep engaged with the product and generate traffic rather than opting out of unnecessary and annoying alerts.
As a result, more traffic leads to higher retention rates, effectively boosting conversion rates.
Communicate with Your Customer Base
Exposing the correct information to the existing client base and beyond may help your brand grow. Giving customers gentle reminders about deals and promotions might increase website or app traffic.
Users may engage consumers with direct real-time communications using push notifications software technologies. With this solution, the organization may engage with people while putting concerns about emails being marked as spam or ignored on the back burner.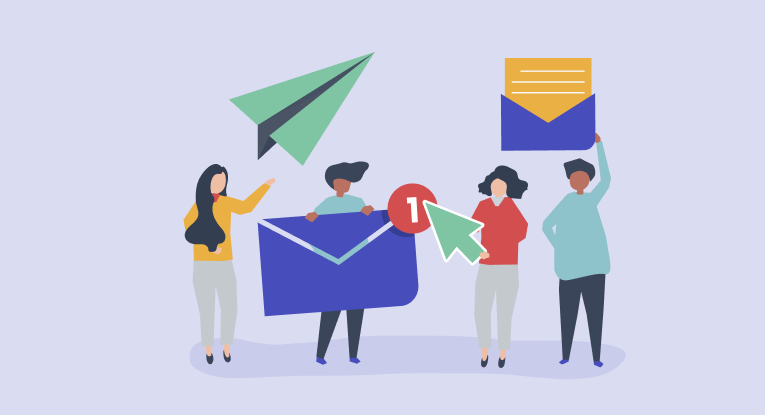 Establish Brand Consistency and Integrity
Push notifications are a strong marketing strategy that tries to strengthen the brand's integrity by providing frequent but unobtrusive updates about last-minute specials and other special offers.
Using web push notifications to provide users with timely value-added updates about what the brand has to offer helps promote brand consistency.
Push notifications provide a complementing marketing backdrop for sending messages that include brand logos. Customers may thus identify every timely and value-added communication with the brand, which encourages user engagement.
Extend Your Reach to Browsers
According to recent statistics, sites like Firefox, Safari, and Chrome account for more than 70% of the total market share. A web push notification service on these browsers helps the websites reach a more significant percentage of the market.
Undoubtedly, the bulk of push notification providers must support these browsers. So, when marketing on more powerful platforms, utilizing a web push notification service expands the website's reach.
Get Insight on Your Customers
It is critical to consider the target audiences while launching campaigns or sending out broadcast messages. Targeting is crucial for successful online brand creation and marketing. This is why it is essential to get sufficient insights into customer behavior, reactions, and perspectives.
Gathering information on advanced analytics such as client behavior, geography, and associated preferences enables websites to deliver relevant messages at the right time to the right demographics, satisfying their needs.
Using various sorts of push notifications as a marketing approach increases conversion rates and user engagement. By measuring the numerous actionable metrics related to web push notifications, such as open rate, click-through rates, and time, websites may harness the data at their disposal to launch more robust campaigns.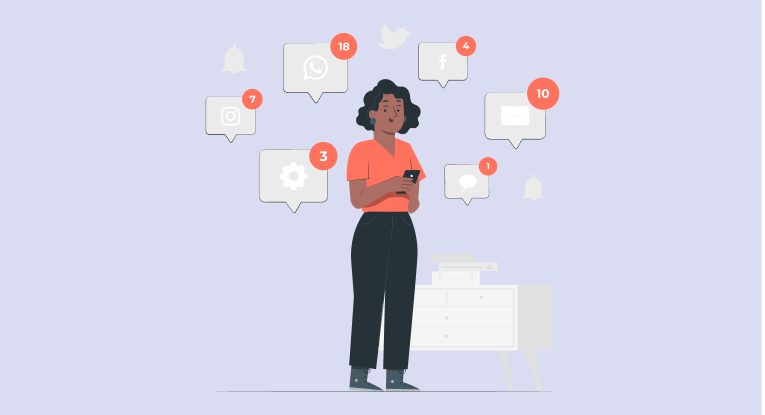 The Importance of Push Notifications
Online push notifications, both mobile and web, are one of the most effective corporate marketing methods. Using the power of timely, well-structured, and relevant messaging, you may get an advantage over a sea of organizations with similar objectives.
According to statistics, the average mobile user spends around 90% of their time using various applications. As a result, websites may engage the attention of their existing consumer base and grow into the ever-expanding digital world by using push alerts and strategic planning.
The bottom line is that push notifications help businesses grow their consumer base and increase user engagement and retention.
Conclusion
There is no doubt that push notifications are essential for every business, branding, and marketing strategy of target customers. Different companies have various needs and desires, so it is crucial to determine what is needed from the output.
Searching for the best push notification service? We have you covered. PushNinja can help your brand communicate with your audience and boost engagement. Check out our plans today, and sign up to try it for free!
#1
Access Multiple Websites
#2
Drip Sequence Automation
#3
Create messages, notifications, reminders using built-in templates
#4
Increased Visitor Traffic
#5
Effective Audience Classification
#6
Scheduled and Automated Messages
#7
Extensive Data Analysis
#9
Unbelievable pricing - the lowest you will ever find
#10
Everything your business needs - 50 apps, 24/5 support and 99.95% uptime
Join the SaaS Revolution
All-in-One Suite of 50 apps

Unbelievable pricing - ₹999/user

24/5 Chat, Phone and Email Support