Ultimate Guide to Push Traffic & How to Get Profit from It?
Looking to profit from push traffic? This guide has everything you need to know & get started. Learn the best ways to get push traffic and how to make it.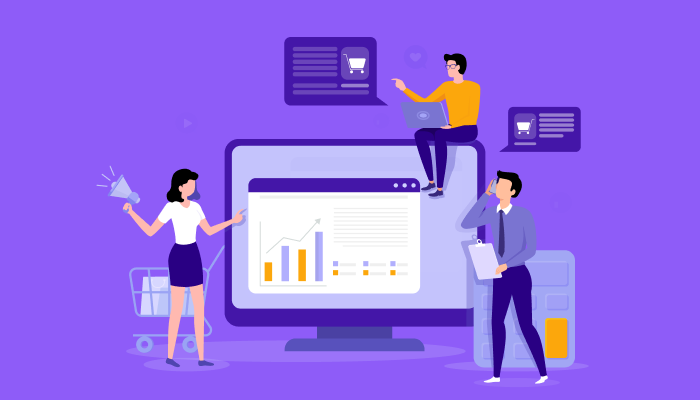 When it comes to digital marketing, there are a lot of different terms that get thrown around. One of these terms is push traffic, a type of web traffic generated when someone clicks on a push notification. In this article, we'll break down everything you need to know about push traffic, including what it is, what push ads are, and how you can boost your ROI from push traffic.
What Is Push Traffic?
Push traffic is web traffic generated when a user pushes or clicks on a button to view content. This can be done through various means, such as email, social media, or other web-based platforms.
Marketers often use push traffic to increase the visibility of their content and drive more traffic to their website. It can be an effective way to reach a wider audience and promote your content to a larger group of people.
What Are Push Ads?
Push ads are online advertising that allows businesses to send messages directly to consumers devices. These messages, or notifications, can include text, images, and even video and are typically displayed on the home screen of a consumer's device. Push ads can be used to promote various things, including sales, new products, or even general awareness of a brand. Because they are so visible and easily accessible, push ads can be an extremely effective way to reach consumers. There are a few different ways that businesses can deliver push ads. One is through a push notification providers, which allows businesses to send messages directly to consumers devices. Another is through an app that includes push ads as part of its functionality. Take note to use them sparingly and only when they are truly relevant to the consumer. Otherwise, they can quickly become annoying and may even cause the consumer to uninstall the app or disable the notifications.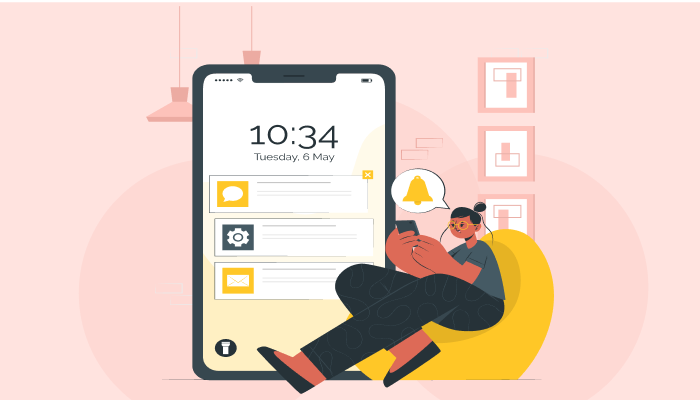 How Can You Boost Your ROI from Push Traffic?
Test Your Push Ads When it comes to online advertising, testing is essential to ensure that your ppc campaigns are effective and efficient. The same goes for push ads. You should test a few things with your push ads, such as the headline, copy, call-to-action, and image. You can figure out what works best for your target audience by testing different elements.

Optimize Your Ad Copy People have short attention spans, so it's important to keep your push ads short and sweet. Your ads should be clear and to the point. Avoid using too much text in your ads. Instead, focus on creating ads that are easy to read and understand. By optimizing your ad copies, you can increase the likelihood of people reading and clicking on them.

Determine Your Campaign's Targeting Options One of the great things about push ads is that you can target them to specific audiences. This means you can show your ads to people who are more likely to be interested in them. When targeting your ads, you can consider factors such as location, age, gender, interests, and even the type of device they're using. You can boost your chances of getting clicks and conversions by targeting your ads.

Use Call-To-Actions Your push service ads should have a call-to-action that encourages people to click on them. Without a call-to-action, your ads may not be as effective. Some examples of call-to-actions you can use include "Learn More," "Sign Up Now," "Shop Now," and "Get Started." By using a call-to-action, you can increase the likelihood of people clicking on your ads.

Use Negative Keywords Negative keywords are a great way to improve your ROI from push traffic. They allow you to exclude people not interested in your product or service from seeing your ads. This ensures that your ads are only shown to people likely to convert.

Don't Compromise on Quality When it comes to pushing ads, it's important to focus on quality over quantity. Running a large number of ads is not necessarily more effective than running a smaller number of high-quality ads. It's important to ensure that your ads are well-designed and relevant to your target audience. Spending time to create high-quality ads will be more effective in the long run than simply pumping out a large number of ads.
Final Thoughts
With push traffic, you can directly target potential customers and send them personalized messages relevant to their interests. This type of marketing is extremely effective and can help boost your sales and conversions. Are you in need of push traffic software? Check out PushNinja today. PushNinja allows you to create highly-personalized push notifications to drive user engagement, retention, and reactivation. Sign up for a 14-day trial today to start.
#1
Access Multiple Websites
#2
Drip Sequence Automation
#3
Create messages, notifications, reminders using built-in templates
#4
Increased Visitor Traffic
#5
Effective Audience Classification
#6
Scheduled and Automated Messages
#7
Extensive Data Analysis
#9
Unbelievable pricing - the lowest you will ever find
#10
Everything your business needs - 50 apps, 24/5 support and 99.95% uptime
Join the SaaS Revolution
All-in-One Suite of 50 apps

Unbelievable pricing - ₹999/user

24/5 Chat, Phone and Email Support