Pull Marketing Types that Gives More Traffic and Conversions
Pull marketing is the most effective marketing type that gives more traffic and conversions. Use this guide to learn how to do pull marketing.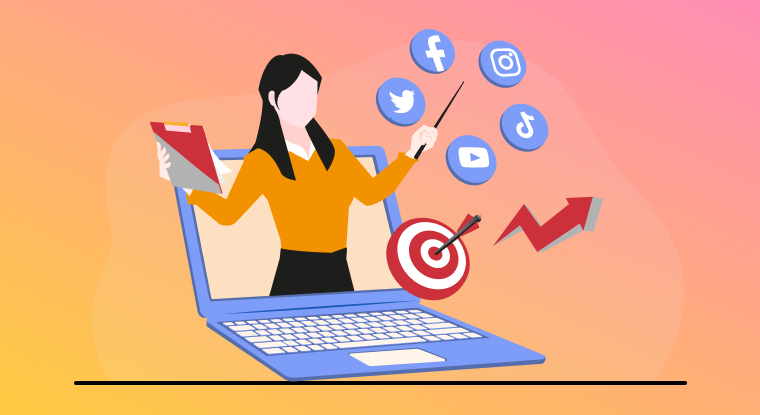 There are two sides of the same marketing coin: one that takes on an outbound campaign to promote a brand's unique proposition to consumers, while the other is an inbound approach that involves strengthening a brand from within. Both are necessary for creating an effective system of marketing: a balance of push and pull.
What is the Difference Between Push and Pull Marketing?
Push marketing takes an outbound approach by directly investing effort in reaching out to the consumer to stimulate consumer action. With mobile push notifications, marketers find ways to brand the company and its product, and then the brand hits the consumer with information and tactics to ""push"" the consumer to take action.
Pull marketing, on the other hand, is an inbound approach in which a brand must be strong enough to ""pull"" the consumer in by itself. Consumers are naturally attracted to a brand because of its unique proposition. With pull marketing, brands focus on creating a pull on the consumer rather than pushing themselves to consumers.
In this article, we'll be delving into pull marketing and how it can move your overall marketing strategy towards your goals.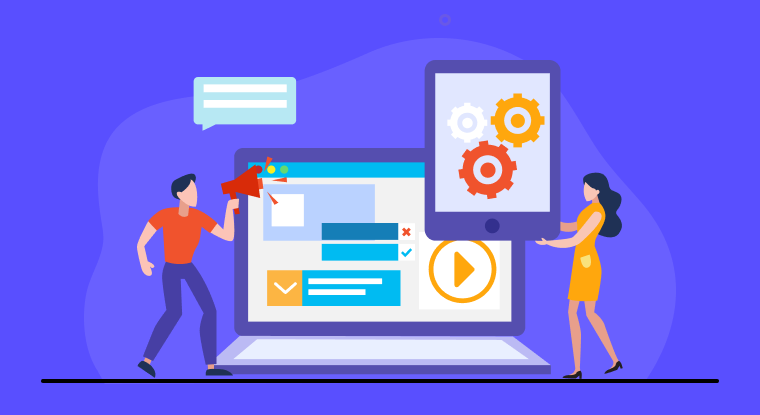 What is Pull Marketing?
Pull marketing employs inbound marketing strategies, essentially an approach that utilizes the free marketing efforts of the public. It relies on the interaction of audience members to spread the brand's name through word of mouth to the attention of potential customers.
A brand's ability to pull customers into its gravitational field depends on its strength and relevance in the market. The pull side amplifies the brand's push messages by making people aware of the brand's name, product, and unique value proposition. With that in mind, it's worth exploring different pull marketing strategy examples to see how authentic brands implement it.
What are Different Types of Pull Marketing Your Business can Utilize?
1. Search Engine Optimization
Search engine optimization (SEO) is the process of increasing the volume or prominence of traffic from search engines via ""natural"" or unsponsored (""organic"") search results. By creating an online presence, companies can pull in customers by leveraging the power of the internet.
This is the process wherein potential customers find and engage with your brand online. This may involve creating much user-generated content, creating an online reputation, posting on social media, or sharing links. Search is a powerful medium as 70 percent of customers prefer to search online before buying almost any product or service.
2. Content Marketing
Content marketing is about developing valuable and educational content for a brand's audience. These content pieces can be in the form of blog articles, white papers, benefit-driven e-books, video tutorials, case studies, or webinars. The brand's message is delivered memorably and helpfully, which helps build a relationship with its target audience.
3. Google Ads
Google AdWords is an online, pay-per-click advertising platform developed by Google for businesses, organizations, and individuals to advertise their websites or products to customers. It is the most popular search engine in the world; therefore, using this medium is an effective way to pull people who are interested in your product/service to see your brand.
4. Email Marketing
With email marketing, businesses push notification can send customized, targeted messages to customers who requested and opted-in for these updates. These messages can contain product/service updates, special offers, and the latest news. Through this form of direct marketing, brands can pull customers back in with essential updates and news they may have missed.
5. Social Media Marketing
Social media marketing is a powerful channel that allows businesses to communicate with customers, prospects, and each other through various social platforms. Using social media marketing, companies can market their products and services to a wide and diverse audience.
When is the Right Time for Your Business to Use Push vs. Pull Marketing?
Because push and pull marketing are legitimate marketing methods, your business will most likely employ both. As stated earlier, it's about finding the right balance between the two methods.
A good rule of thumb is to use push messages when you want to increase brand awareness and create a buzz around your brand. For example, promotions, or free trial periods, are a great way to get people to try your product or service.
On the other hand, when it comes to ensuring that your product or service is top of mind in customers' minds, pull marketing is the right fit. For instance, email marketing is a great way to bring people back to your brand if they have visited your site and neglected to fill in their information or contact you.
There are a lot of things to consider and a lot of factors to weigh when determining which method is best for your business. That's why it's important to get the advice of an experienced digital marketing agency to help you decide on these things for your brand.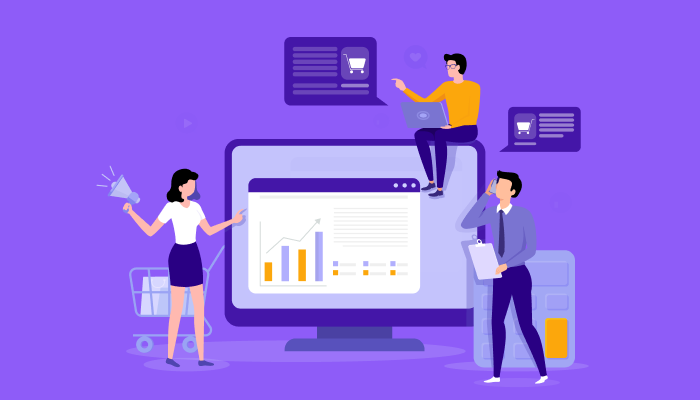 The Bottom Line: Elevating Your Pull Marketing Strategy
Although some entrepreneurs say that a business should focus on one type of marketing and stick to it, the reality is that both push and pull marketing are necessary for a healthy and effective marketing strategy. If your brand is not getting the desired results, you might have to elevate your strategy and add more pull marketing to attract your target market.
A content-based, inbound marketing strategy is the perfect way to elevate your overall marketing campaign. By incorporating a powerful combination of search marketing, social media marketing, content marketing, and email marketing, using push notification tool you can create a marketing machine that attracts, engages, and converts your target audience.
Pull marketing is less about pushing your brand out to the world and more about pulling the world into your brand. In our always-on, ""do more, faster"" world, marketing channels like this are precisely what brands need to be successful.
Do You Need Software to Help Enhance Your Pull Marketing Strategy?
Here at PushNinja, we offer robust and affordable product pull solutions that are designed to boost your brand engagement and get you the results that you want to achieve.
#1
Access Multiple Websites
#2
Drip Sequence Automation
#3
Create messages, notifications, reminders using built-in templates
#4
Increased Visitor Traffic
#5
Effective Audience Classification
#6
Scheduled and Automated Messages
#7
Extensive Data Analysis
#9
Unbelievable pricing - the lowest you will ever find
#10
Everything your business needs - 50 apps, 24/5 support and 99.95% uptime
Join the SaaS Revolution
All-in-One Suite of 50 apps

Unbelievable pricing - ₹999/user

24/5 Chat, Phone and Email Support