8 Push Notification Tactics That Can Help Engage
Push notifications are a great way to engage your audience and build loyalty. Here are the 8 push notification strategies to know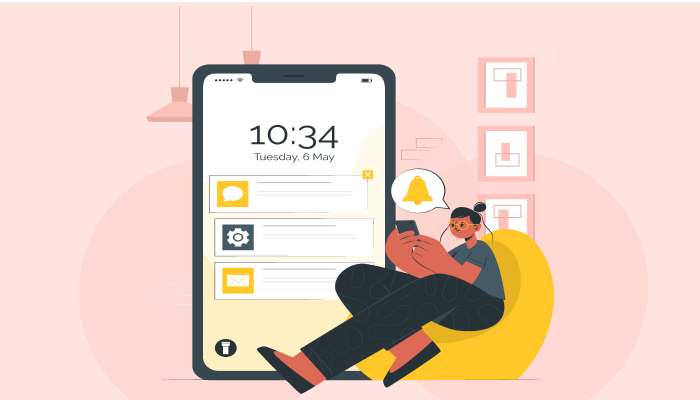 Sending push notifications at the right time can help increase traffic and engagement.The best way to improve communication with your users is to make sure you're sending the right content to the right people at the right time. By doing this, you can be sure that your message is getting across clearly and effectively.
When is the right time? Here are some hints:
1. Make Sure You Pick the Right scheduling Mode
When scheduling a simple or recurring push campaign, you have two options:
Local time: This option allows you to send a push notification that will be received at the same hour in every nation based on the user's timezone. This guarantees that your marketing efforts reach your users at the same moment every time.
Global time: This option allows you to send a push notification to your users regardless of their location at a certain UTC time. Regardless of timezone, every user will receive the message at the same moment.
2. Send Notifications When Users are Most Likely to Engage With Your App/Website
According to recent research, the best time to send mobile push notifications is at 2am, when most users are engaged.
Morning notifications have a 31% higher CTR than evening notifications.
Among evening notifications, the best time is at 9pm, when users are most likely to open notifications.
3. Make Sure You Use the Right Audience Segmentation
Segment your users by platform and behavior, and target them accordingly.
iOS users are more likely to launch your app from the notifications bar. And Android users are more likely to launch your app from the home screen.
Leaving platform-specific notifications turned on will ensure that your push campaigns reach the right people.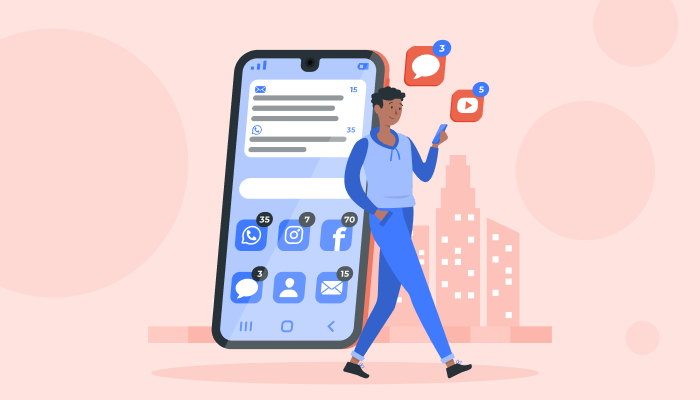 4. Don't Send Push Notifications When Users Don't Care About Your App
Sending push messages to users when they are not interested in your app is a waste of resources and can hurt your app's reputation.
First, ensure you segment your users into groups based on their behavior and interests, and only send relevant push notifications to each group.
Second, make sure your push notifications are relevant. Don't send news about your app to a group that hasn't shown any interest in it.
And also— do not push messages to users who have opted out of receiving notifications.
5. Match the Send Time With the Audience and the Content
Remember that the preceding advice is general and must be tailored to your audience and the message you are going to deliver. Always consider the distinctiveness of your market, your app, and your consumers' behaviors first.
While media apps are more likely to send push notifications early in the morning throughout the week, fashion and lifestyle e-commerce or entertainment apps perform better when alerts are sent towards the end of the afternoon and on weekends.
6. Use Limited Real-Time Offers
If you're looking to send push notifications that will really grab attention, then consider using limited real-time offers. These are offers that are only available for a short period of time, which will create a sense of urgency and encourage people to act quickly. Just make sure that you don't overdo it with these kinds of notifications, as people may start to ignore them if they become too common.
7. A Little Creativity Goes a Long Way
When it comes to push notifications, a little creativity can go a long way. Think outside the box and come up with notifications that are truly unique and will stand out from the rest. This can be anything from a fun and quirky message to something that provides valuable information or even just a little bit of entertainment.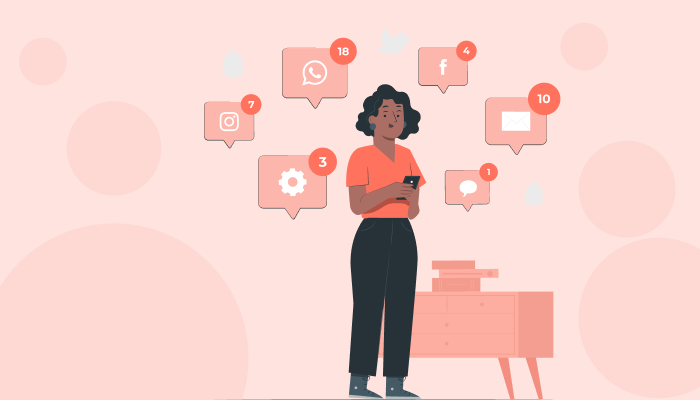 8. Conduct A/B Tests
If you're not sure what kind of web push notifications will work best for your app, then consider conducting A/B tests. This involves sending out two different notifications to a group of users and seeing which one gets the better response. This is a great way to fine-tune your notifications and ensure you're always sending out the best possible messages.
Conclusion
A push notification campaign can be an effective marketing strategy and a good way to get users to engage with your product. Not all users will opt in to receive push notifications, so it is important to enhance your push campaigns whenever possible. And to send push notifications, you have to segment your user base first. Better segmentation helps you communicate with your users at the right time.
Choose the right scheduling option, send push notifications to the right audience at the right time, and deliver content that is relevant to the audience and the message you want to convey.
PushNinja is an advanced web push notification software that assists businesses in engaging visitors by sending attractive browser push notifications that they can interact with. This software enables you to communicate with your audience and boost engagement on all your content. It is a part of the 500 Apps Infinity Suite. Sign up today!
#1
Access Multiple Websites
#2
Drip Sequence Automation
#3
Create messages, notifications, reminders using built-in templates
#4
Increased Visitor Traffic
#5
Effective Audience Classification
#6
Scheduled and Automated Messages
#7
Extensive Data Analysis
#9
Unbelievable pricing - the lowest you will ever find
#10
Everything your business needs - 50 apps, 24/5 support and 99.95% uptime
Join the SaaS Revolution
All-in-One Suite of 50 apps

Unbelievable pricing - ₹999/user

24/5 Chat, Phone and Email Support