5 Great Push Notification Strategies To Increase Engagement
Push notifications are one of the best ways to increase engagement. Here are 5 great push notification strategies to make them work for you.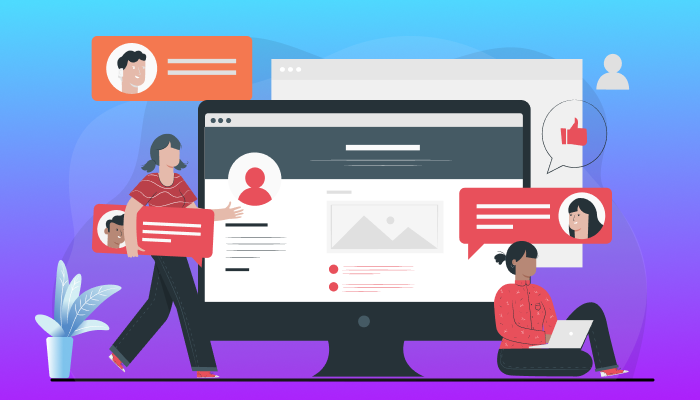 Push notifications are one of the major innovations in mobile technology that have come to stay in our world today. Push notifications are pop-up messages you receive on your screen from various apps.
They come from various apps on your device, depending on which one you choose to allow. They're little banners displaying the desired message from the app to you.
As an app owner, you can use this medium to communicate with your users, increase your user engagement, and generate more traffic for your app. It's an effective tool if utilized skillfully.
How To Create A Powerful Mobile Marketing Strategy Using Push Notifications
People enable various notifications on their phones, especially the ones that prove useful to them from time to time.
This act can give you the leverage you need as the app owner to use these relevant notifications to get more engagement from your customers.
Creating a marketing strategy to get customers to engage your app through push notifications is easy if you can take the right approach.
Many people go about it wrongly and sometimes end up losing subscribers. Here are a few tips to consider to prevent this before you begin strategizing.
Know Where to Draw the Line
As useful as they may be, notifications may become annoying and cause users to shut them out completely. Please don't allow your notifications to come up too frequently because they may be getting in the way of customers' activities such as eating, working, etc.
Be Sensitive to Customer's Needs
Send notifications concerning things you believe the customer can benefit from, such as discount offers, upgrades, etc. Customers will view your application differently; keep engaging the app more often.
Pushninja
Pushninja is a trusted software used for push notifications that you can use on your website. A visual designer will help you create push texts to engage your customers to launch your app. They also help analyze your users' data using advanced automation.
Pushninja fosters effective user involvement by using certain triggers like new blog additions. They also help you personalize your push notifications using date functions, merge fields, etc.
Pushninja software is effective. It'll cover all you need to deliver push notifications that prompt users to engage with your app.
What Are Push Notifications and Why Should You Be Using Them Push notifications are prompt texts that come up on the screen either as reminders, alerts, or messages from apps that lead users to launch the desired app eventually.
All apps found on mobile devices today have push notifications. Sometimes users have a can to determine which notifications they want to receive and the ones they do not want to receive.
Their use is dynamic to both users and app publishers. For users, push notifications can help with:
- Utility messages;
- News messages;
- Reminder on scheduled appointments, flight check-in, etc.
- Alert on necessary updates for better functioning of the app in question.
The list goes on. App publishers have a big advantage with the usage of push notifications. They can do the following and even more:
- Promote products and services;
- Drive traffic to other platforms of their choice;
- Send receipts from transactions between users and the app, etc.
- Truly, so much can be done using push notifications.
How To Create An Effective Push Notification Strategy That Delivers Results
Creating push notifications that will lead to user engagement is important, especially for a publisher looking to increase app engagement. Therefore, here are some strategies that can guide you in creating push notifications that'll get you the needed results.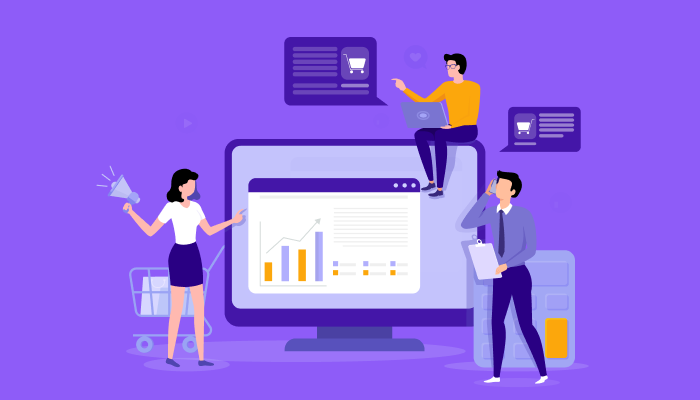 Know Your User Behavior
Take time to find out the buying behavior of your users. Then proceed to create notifications that engage this behavior. You can study more about their behavior via their responses to call-to-actions.
Limited Time Offers
Limited time offers are a great means to prompt users to use your app. Once you discover the value you're to deliver, constructing a limited-time offer message with the right tone, and sending it in the right amount is sure to get their attention to your app.
Perfect Your Permission Message
Having this shows you respect your users' choices. It can also help you draw in these users by highlighting what they're subscribing to and how they'll benefit from it in a catchy tone.
Please don't make it come up too frequently, so you don't create a nuisance. This can put users off and lead to them doing the opposite of what you want.
#1
Access Multiple Websites
#2
Drip Sequence Automation
#3
Create messages, notifications, reminders using built-in templates
#4
Increased Visitor Traffic
#5
Effective Audience Classification
#6
Scheduled and Automated Messages
#7
Extensive Data Analysis
#9
Unbelievable pricing - the lowest you will ever find
#10
Everything your business needs - 50 apps, 24/5 support and 99.95% uptime
Join the SaaS Revolution
All-in-One Suite of 50 apps

Unbelievable pricing - ₹999/user

24/5 Chat, Phone and Email Support