Push Notification Strategy to Take your Brand to Next Level
mobile push notifications are almost as personal as standard text messages. They can be used to connect with existing customers, build a following and maintain a healthy relationship with your audience — all while generating business.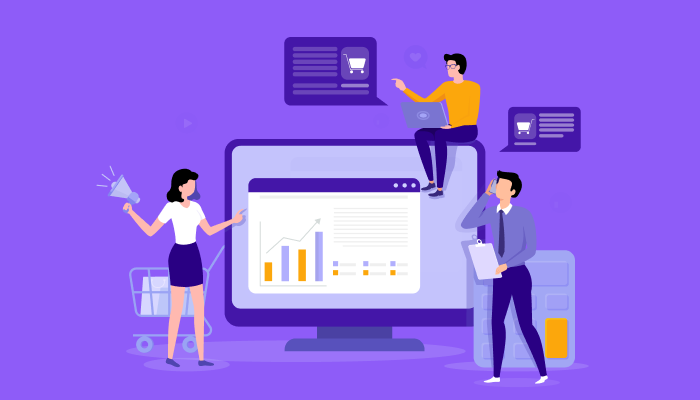 In a digitally-saturated world where businesses need to take a proactive approach to stay ahead and set themselves apart from the fierce competition, integrating marketing strategies like push notifications can do wonders in boosting your brand engagements and reinforcing your brand value.
mobile push notifications are almost as personal as standard text messages. They can be used to connect with existing customers, build a following and maintain a healthy relationship with your audience — all while generating business.
Push notifications are the most direct and reliable method of attracting a consumer's attention when they are out and about, allowing you to connect with your target market when they are most receptive and engaged.
Customers Give Permission to Push Notifications? To Create Strategy
Push notifications are sent as alerts to users' mobile devices, whether they are open or closed. When a user downloads an app, they must make a conscious decision to grant that app permission to send them to push notifications.
Push notifications can be used in several ways to increase user engagement. They can be used to offer coupons, promote sales or new product offerings, or highlight new content on a social media page. With that in mind, how do you ensure your push notifications are worth giving permission to in the eyes of your target audience?
Tip -1: Create a Sense of Exclusivity with Special Offers
A sense of exclusivity is an easy way to make users feel like they're a part of something special. By using push notifications to send them an offer they can't get anywhere else, you can create an element of exclusivity to a sale, giving users a reason to open your app or take action with your brand.
To achieve this, ensure your messaging is personalized may be with an effective push notification app, encouraging them to use the code or promotion for the offer at hand. By creating a sense of exclusivity, you incentivize users to give permission to your push notifications and be receptive to the content you send them.
Tip -2: Enrich the Customer Experience and Make the Buying Journey Enjoyable
Personalizing an experience can make all the difference in creating a loyal customer base. By sending notifications based on a user's purchase history, you can better tailor an experience for your customers that not only offers them a better shopping journey but also structures the content you send their way to be more relevant to your audience.
Tip -3: Be Sure to Incorporate Your Brand Message and Story
Although push notifications don't necessarily have to be limited to marketing, when push notifications are used to promote your brand story, you can help build a loyal customer base that continues to use your app for years to come.
Notifications can be used as a loyalty program, sending users reminders of their progress towards a goal. By using consistent messaging in your push notifications, you can strengthen your brand's narrative and build trust with your customers.
When your brand has a clear and consistent message, customers will recognize your name and automatically trust it as they navigate your platforms.
Tip -4: Be Sure Your Logo is Memorable, so Your Push Notifications can Generate Strong Brand Recognition
You don't have to be a design expert to realize that your logo is one of the most essential elements of your brand. That's why it's important to use it consistently throughout your marketing platforms.
Your logo doesn't just have to be on your website, it should also be in your push notifications. By combining your branding elements with your push notifications, you reinforce your brand image. Not to mention that if your target market recognizes your logo, they will be more likely to respond to your push notification.
Tip -5: Make Timely Push Notifications for a More Effective Cart Abandonment Strategy
It is common for a customer to start an online purchase and for it to be interrupted or abandoned before the sale is complete. By sending a push notification to these buyers with a special offer, you can help increase sales.
Not only that, but timely push notifications can get them to buy more by offering a limited-time sale or deal. However, it's important to consider your timing as well. Your customers are less likely to respond to a push notification during a time of day when they aren't interested in your product offerings.
The Bottom Line: The Power of Push Notifications in Boosting Your Brand
push notification service are a useful tool, but only if you use them correctly. When it comes down to it, push notifications are nothing more than marketing messages, so you have to use them in a way that reinforces your brand's message. By using your push notifications to encourage users to take action, you can help your brand stand out from the competition.
Repeatedly sending push notifications can make it seem as though your brand is an annoying one. In a world full of businesses vying for their attention, it's important to ensure your messaging is consistent, relevant, personalized, and timely. By doing so, you can use push notifications to generate more brand awareness and encourage user engagement.
Are You Looking for the Best Push Notification Service to Boost Your Engagement?
With the help of PushNinja, you can boost engagement with the help of various apps push notification methods available. In addition, it offers a wide range of features when it comes to analyzing the effect of the push notification so that you can track your campaign performance in real-time.
If you want to see your engagement rate and retention rate growing through push notifications, then you should visit the official website of PushNinja to know more about the fantastic features available.
#1
Access Multiple Websites
#2
Drip Sequence Automation
#3
Create messages, notifications, reminders using built-in templates
#4
Increased Visitor Traffic
#5
Effective Audience Classification
#6
Scheduled and Automated Messages
#7
Extensive Data Analysis
#9
Unbelievable pricing - the lowest you will ever find
#10
Everything your business needs - 50 apps, 24/5 support and 99.95% uptime
Join the SaaS Revolution
All-in-One Suite of 50 apps

Unbelievable pricing - ₹999/user

24/5 Chat, Phone and Email Support