What Are Behavioral Triggers?
Behavioral triggers are incredibly helpful and effective at delivering the right message to the right person at the right time.
Every individual or internet user reacts to the products, services, and contents that they see online. How you portray your products or services will decide if the impression will be lasting or fleeting. Whatever the reaction is, it will trigger a direct response from the behavioral tool.
As a digital marketer, sometimes you can predict a customer's next line of action or how they interact with your campaign. It is this prediction that will help you set up a trigger.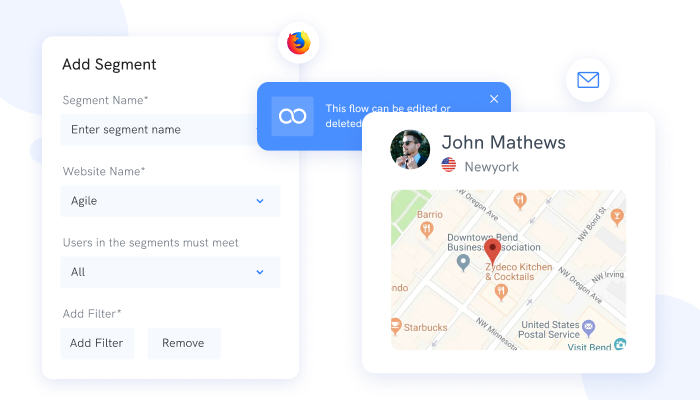 What Is A Behavioral Trigger?
The behavioral trigger is an automated marketing solution that allows you to set up a series of workflows that respond to individual actions. For example, when an individual displays a specific behavior, your behavioral trigger automatically responds to the behavior by carrying out a series of activities.
Different behavior generates different actions from your behavioral trigger. For instance, when an internet user checks your online store, you can set a behavioral trigger to display a welcome message and offer them a discount for their first set of purchases. This message has already been loaded in a workflow, so everybody who visits the online store gets the message.
Behavioral messages have proven to deliver the right message to the right audience at the right time. You can deploy this feature via email, phone number, or popup ads.
Email marketers are the popular users of this feature for their campaigns. Many of us are familiar with behavior-triggered email marketing campaigns. You have visited a website or online store where they request your email address at a point in time.
Once you oblige, you automatically get a personalized mail sent to your inbox. The mail will contain whatever behavior you just exhibited on that website.
For instance, if you check an online store and go through the men's catalog for general wear, you do not make any purchase and close the page. You are likely to trigger a message introducing you to other men's products available. That doesn't mean the next visitor to the same web store will get the exact news as you.
In behavior-triggered email marketing, ""you get served what you would enjoy."" You can use this feature to nurture a potential customer or lead to becoming a continuous partner. There are a series of workflows that you can use in behavior trigger marketing.
You can build the trigger that if a customer does ABC action, he automatically gets an XYZ reaction. If another customer carries out OPQ action, he will receive an LMN reaction.
Forms of behavioral triggers
You can use the PushNinja software to activate different forms of behavior triggers. The popular ones include;
Every email marketer should have the welcome email behavior trigger. It allows you to send a welcome email message to your new subscribers. This message is automatic. The email will familiarize your new subscriber with the brand. It will give them a summary of the products and services that you render.
Shopping Cart (abandonment) Trigger
The shopping cart abandonment form of behavior trigger is very effective when you have an online store. The trigger is in the form of a notification or reminder.
This is how it works; when a customer checks your online store and sees some items that interest them, they might not be ready to purchase the item at the moment. So they will keep it in their shopping cart. You can build your behavior trigger to notify every potential buyer that their cart is still intact or a reminder that they have some items in their cart.
The reminder could be an in-app message, popup notification, or mail message. It could be that the shopper has forgotten or does not have enough money to purchase at that time. On the other hand, they might be ready to buy by then when they receive a reminder.
Financial institutions mainly use the transaction trigger. For example, whenever you make a withdrawal or deposit to your account, you receive the transaction details in your message inbox. Also, when you make purchases via your account, you automatically receive a notification. All these are forms of behavior triggers.
Conclusion
The primary way to deploy a behavior trigger is via push notification software. Digital and email marketers are already using push notification software to apply the behavior trigger feature in their marketing campaigns.
Considering the numerous online software, the best for your campaign is PushNinja. You can check for more details about this software at https://pushninja.com.