To understand push marketing perfectly, consider this example. You want to buy a laptop but don't know much about digital devices.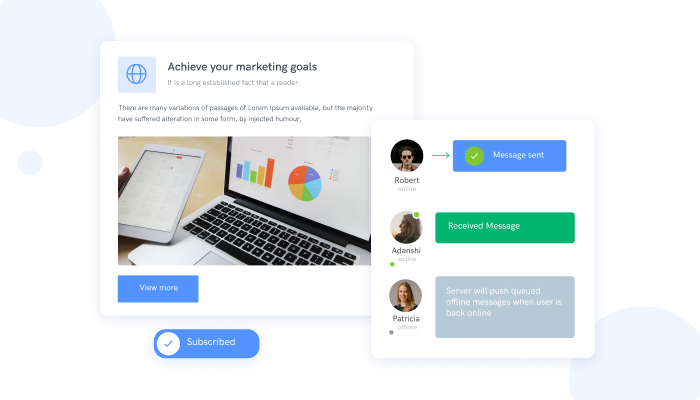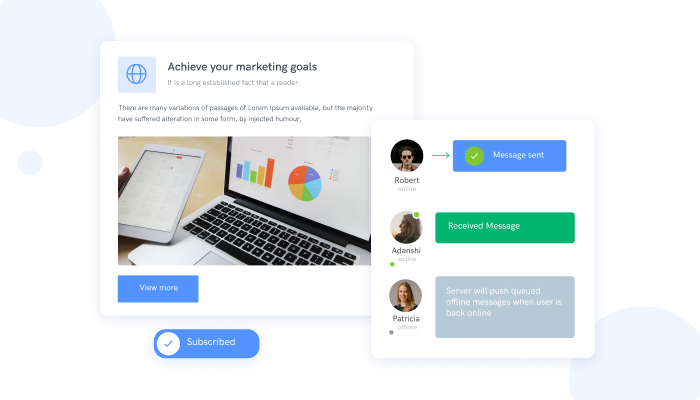 Of course, you'll do some research because nobody wants to throw money at something they'll end up disliking.
That research may involve reading online customer reviews about that product, which will help you narrow down your options. Afterward, you'll probably head down to the store to inspect the products in person before choosing one.
After browsing your options, it is doubtful that you will leave that store without a laptop should your budget cover one you want.
That urge you feel to make a decision in the store once and for all is Push Marketing. In this write-up, you'll come away with knowledge about Push Marketing and what it entails.
What is Push Marketing?
Push marketing is a type of marketing strategy focused on ""pushing"" products to a target audience.
This form of marketing aims to bring what you offer to clients through your marketing. This can be achieved via different mediums, especially social media.
Push or direct marketing is a form of general advertising.
For instance, when people enter a grocery shop, they sometimes look for the signs that notate sales and promptly drift towards them, thereby picking up goods that were left out of the list. This is what push marketing is.
*The strategy involved in push marketing *
A push strategy typically is one that tries to sell directly to a potential buyer, foregoing other distribution mediums.
A good example of this would be selling insurance directly. With this kind of strategy, consumer promotions and advertising are the most suitable promotional tools.
Over time it has been proven that direct selling and trade promotions are often the most effective promotional tools for some companies. To understand this more, consider Jake.
His marketing company is ready to launch, but the local businesses he wants to work with have no idea the company even exists.
He needs push marketing to put the word out there, so he contacts those enterprises via email, runs ads displayed in local shops, and creates a social media business page to expand his reach.
Jake's goal is to get the local businesses to be aware of his new service, and push marketing is an effective way to spread the word about what he does and offers.
If your business has been around for some time and already has some measure of popularity, you can use push marketing to run a limited-time offer for your product.
Don't forget to use a channel your target market is closely related to, e.g., a social media platform. You may also use landing pages to your advantage by including a CTA at the end.
*Examples of Push Strategy *
Display Ads: They appear in areas that are specifically dedicated to paid ads and can be formatted in different ways, like a banner ad. Ads can also be displayed on social media platforms, such as Facebook.
Billboards: These are also an effective way to build brand awareness and broadcast your business, product, service, or campaign to as many people as possible. They're placed in strategic high-traffic areas to make sure a lot sees them of eyes.
Direct Marketing: This can go down in a showroom, trade show, or even a store.
Send push notifications: Using push notifications usually comes after your business has racked up some patrons. To keep the engaged and aware of new products, push notifications will vote in handy, which can be sent via mobile or desktop.
Conclusion
Push marketing is an incredible marketing innovation that has helped many business owners scale up their businesses using various tools.
Indeed you know a lot more about the topic. Still, this article would be incomplete without introducing you to software that can help you convert more people while engaging those who are already steady patrons.
The software is called PushNinja, and its primary function is to engage your clients with web push notifications to build stronger, long-lasting relationships.
This powerful innovation is equipped with multiple features, including pre-designed templates and custom notifications, to name a few.
If building a better relationship with your customers and converting potential buyers is what you're after them, PushNinja is just for you.